Thu, 26/07/2012 - 2:14pm
The Middle East is a destination that has to be on every travellers wishlist!  Jacqui Reen from our Royal Oak store travelled to Abu Dhabi and shares her once in a lifetime experience with us.
Abu Dhabi is the capital of the United Arab Emirates and offers an amazing contrast between the modern and traditional in both culture and infrastructure. In the middle of a seemingly endless desert, there is an incredible city with beaches, luxury hotels and gourmet restaurants that would make would-be Masterchefs simply drool.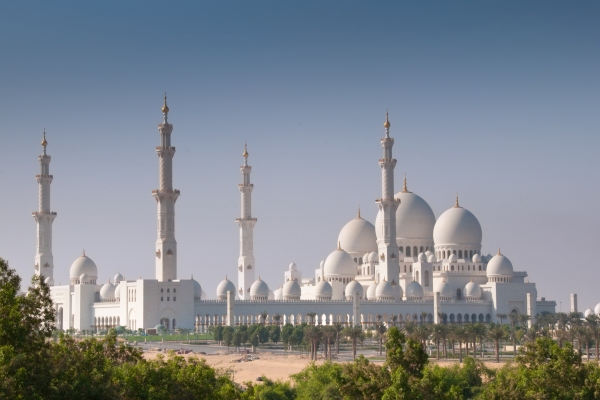 Of course the number one thing to do is shop til you drop! Clothing, electronics, perfume - it as all there and all at unbelievable prices. Just remember - NEVER accept the price at face value. It is a haggling nation so when in Rome... Top tip for buying perfume: ask for the tester packaging. There is a massive supply of authentic, full size designer perfumes which come in plain packaging labelled "tester". They will not offer it but if you ask for the tester box instead of the usual packaging, you can get it at a fraction of the price. If you are feeling confident, you can even haggle them for a further discount.
Obviously it is a Muslim country so you have to be careful how you dress but it certainly isn't anywhere near as strict as other Middle Eastern countries. When going out, aside from mini skirts, the dress is very Western. If you want to be more respectful as a woman, bring a good shawl which you can wear in public and take off once inside the night clubs and bars that are situated in every 5 star hotel. If you want to party - this is the city to do it in! Look out for specials such as Champagne Ladies Nights where women can drink French Champagne FREE all night. However, there is a catch. Most night clubs do not allow men in unless accompanied by women so make sure you go in a mixed group to be safe.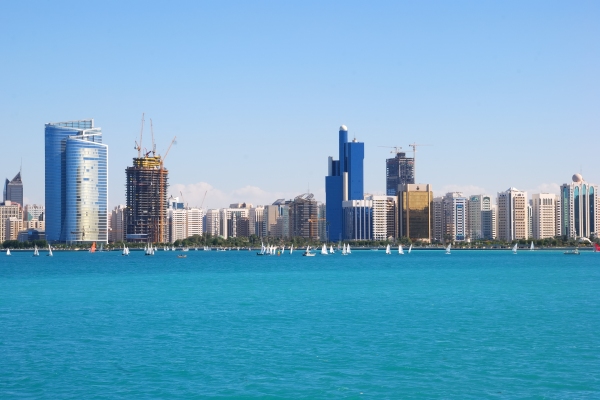 Most people speak some English so if you want to experience the culture a little more, there are coffee shops everywhere crammed with locals drinking thick, syrupy Arabic coffee and smoking the traditional hookah pipes. Alternatively, if you need the comfort of home, there is a Starbucks on every corner.
Everyone knows that when in Abu Dhabi you can do the desert dune or camel rides but what a lot of people don't know is that there is a car museum in the middle of the desert. "The Rainbow Sheik" is said to be very eccentric and he has built a museum to showcase his love of cars. He has even been interviewed on his extensive collection by Jeremy Clarkson.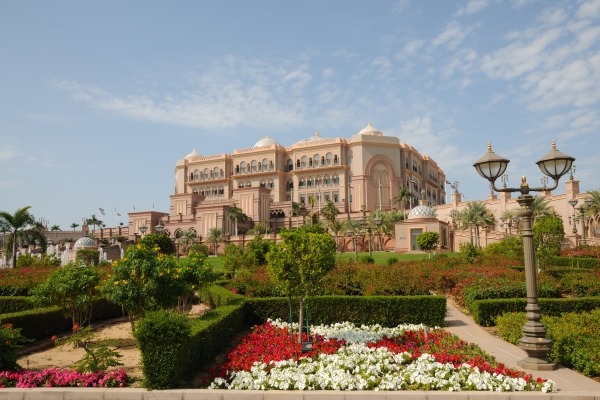 Finally, if you go to Abu Dhabi, you cannot leave without eating out as much as possible. I put on 3kgs in 3 weeks! There are restaurants which have high quality all-you-can-eat a la carte menus  but the trick is, there is only one bite size portion per person. The menus are enormous and you can order 10 plates at a time. Once you have devoured 20 different starters, you can begin ordering mains. You are also served unlimited beer and wine with the meals which probably serves to make you fuller and eat less but should you wish, you can go through each dish on the menu twice over. Be prepared to roll out of the restaurant. It is pure bliss!
Need more information on Abu Dhabi Holidays or cheap Flights to the Middle East? Contact Cathy Peacock from our Manurewa store or contact a Flight Centre travel expert – 135 stores nationwide. Phone 0800 24 35 44  
Other Travel Articles You Might Like...