Thu, 19/12/2013 - 8:15pm
A smooth peaceful ride through the Okavango Delta in Northern Botswana, the latest leg of our Africa tour, is about to be interrupted by an angry sky. 
I'm sitting in a mokoro, a traditional dugout canoe driven by a local poler. As we drift through the lily-filled waterways, our silence is torn apart from the electrical lightshow as an explosion of light zaps down to the forest floor. Fish feel the change in temperature and jump chaotically from the shallow water, hitting us in the face and leaping into our mokoro.
Paddling back to our bush camp, the thick jungle rain pelts down. I wonder if any animals await our arrival. We are warned to stand still and back away slowly if we encounter a lion, a hippo, a leopard or a buffalo. "Do not run. This means you are prey," our Intrepid leader Patrick tells us. We see hippos slumbering in the lagoons of the delta.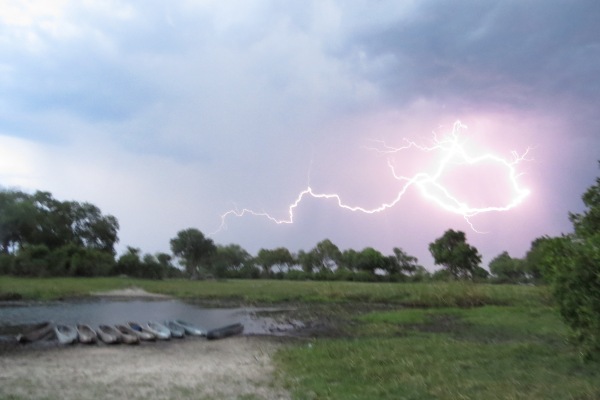 The downpour is refreshing though. After earlier driving for an entire day from Namibia, I now feel rejuvenated, reborn. The Okavango Delta is a unique inland ecosystem as the water does not flow to sea or ocean - it evaporates.
Arriving back at the camp, our cook is preparing our dinner in the bush. They turn a mokoro onto its belly and prepare the food on the flat back. The coals are glowing crimson as the cook places marinated springbok over the braai (traditional barbecue).
The 12 local polers live in a nearby village of the Okavango region. They have grown up in the midst of dangerous wildlife roaming throughout their community. Their village has no electricity and up to 40 people share one tap of water.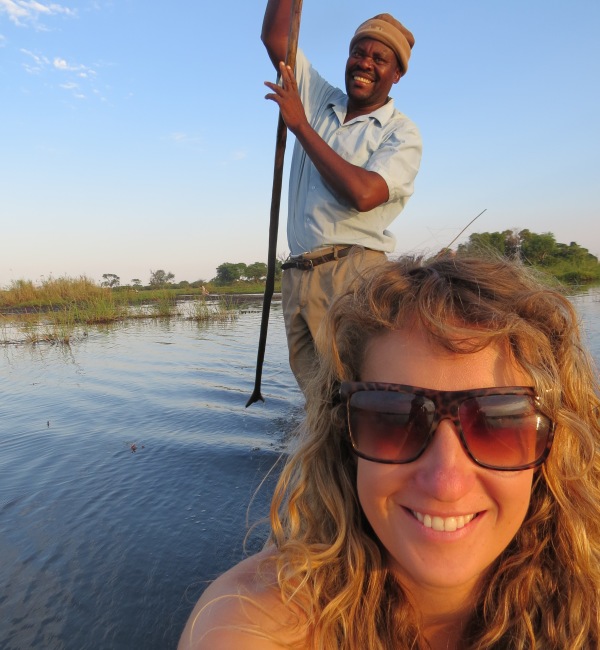 Lighting a campfire, they start to clap and sing to the rhythm of an African bongo. One of the enthusiastic local boys pulls me up to dance and he moves fiercely with the sound of the drums. We dance around the fire as three boys courageously jump over the hot flames.
Lying in my khaki-coloured tent, I stare at the glowing specks in the dark blanket of night. It's quiet. A place of pure serenity and simplicity. My eyes slowly start to shut, before I hear a loud grunting by my head. A hippo pushes up against my tent.  He grazes at the edge of my tent, eating in the cool air of night. Sleeping in this uninhabited island in the floodplains of Botswana, I smile. This is the true Africa experience. I am happily lost in Africa's trance.
Looking for more information on Africa tours?  Contact a Flight Centre travel expert – 130 stores nationwide. Phone 0800 24 35 44.
Other Travel Articles You Might Like...