Mon, 05/08/2013 - 7:30pm
One of our team of travel experts answers a traveller's question on places to see, ways to save money and a range of travel tips for Thailand.
Q. Where's a good place in Thailand for a family holiday but with enough happening for us to get baby-sitters in and go out to let our hair down?
Jim Cato-Symonds from Flight Centre Ponsonby shares his expertise on taking a family holiday to Thailand.
A. Thailand holidays are great for families and offer somewhere exciting for kids to experience a different culture first-hand. Which area to visit really depends on what you're looking for in a family holiday but there are plenty of options to fit any budget.
Southern Thailand has plentiful white sand beaches with beautiful blue water. Phuket, Pattaya and Koh Samui all have plenty of good quality resorts where the kids will be well looked after and kept entertained.
There are also plenty of child-friendly activities in the south – you could spend a day at the elephant sanctuary, cool off at a water park, visit the temples, walk through a butterfly garden or even spot a monkey on a bush walk.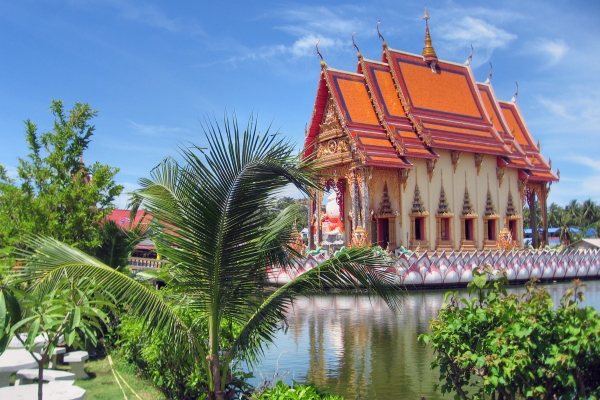 Many of the main Thailand resorts have kids clubs which is handy for keeping the kids amused while you lounge pool side and relax with a cocktail or two.  You can also arrange baby sitters for the evenings so that you can enjoy a peacefully romantic dinner.
Family tours are another way to have a great holiday while removing the work of organising your own itinerary each day. Intrepid offers a range of tours designed specifically for families to keep both the kids and Mum & Dad happy.
As published on the New Zealand Herald website.
Looking for more information on Thailand holidays?  Contact a Flight Centre travel expert – 130 stores nationwide. Phone 0800 24 35 44.
Other Travel Articles You Might Like...