Fri, 30/08/2013 - 6:35pm
In part 2 of her blog, and inspired by Eat Pray Love, Marie Sutton from Flight Centre Auckland experiences resort life, shopping and dining on her Bali holidays.
We chose to stay at Sentosa Seminyak, which is a villa resort with 43 private villas each with their own swimming pool, private ensuites for each room, full kitchen and their own outdoor bathroom.
We had a three bedroom villa which provided each couple with privacy but while retaining the feel of all staying together with our own pool, loungers and day beds. Bliss... No fighting for space around the pool in a villa resort! Sentosa also has a main pool so the options for cooling off are plentiful.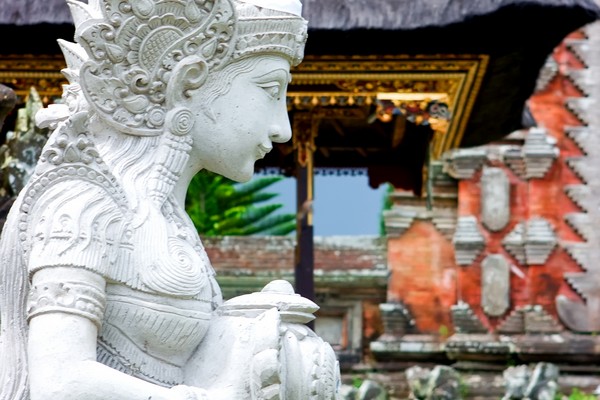 Our villa came with breakfast daily and we could choose whether we had this in our room (where our dining area was set up for us) or in the restaurant. We tried both options and both were fantastic. There really is something luxurious about having a home away from home - except with a pool, someone to make your bed every morning and deliver your meals to you. So really, not like home at all!
Speaking of luxury, Bali is well known for its spas and it really is worth going to Bali, if only to experience it! There is such a range of options, from really cheap massages suited to following a long days shopping or dedicated retreats. Writing this is really making me want a massage (and a cocktail come to think about it).
Sentosa had its own spa, which meant some days staying at the villa, reading by the pool, having a massage and venturing for dinner was the extent of the day. Again, bliss.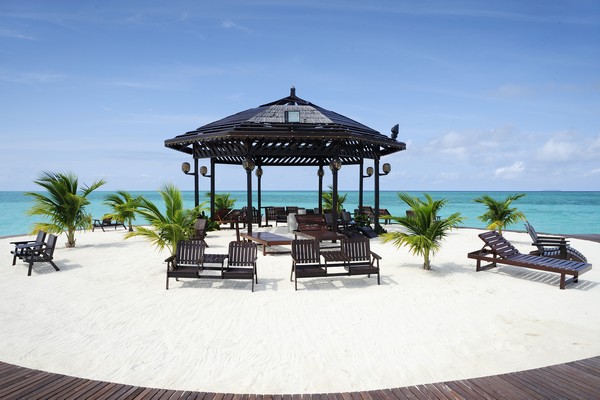 If you're wanting to shop for the big brand names, like surf labels, Aussie brands and even a few American labels, then Kuta is the spot. There's also a number of surf outlet shops.
Seminyak has some great homeware stores and boutique clothing shops, so is worth spending a day or more just wandering in and out of the unique stores.
Most people think of extra baggage on flights after too much shopping, but I'm sure we all brought home extra luggage on ourselves after experiencing Bali cuisine! Again, how high end you choose to eat is up to you and your travelling party. You can have the most amazing meals for as little as NZ$10 or go through to 5-star fine dining for only NZ$50 per person. The choice is endless.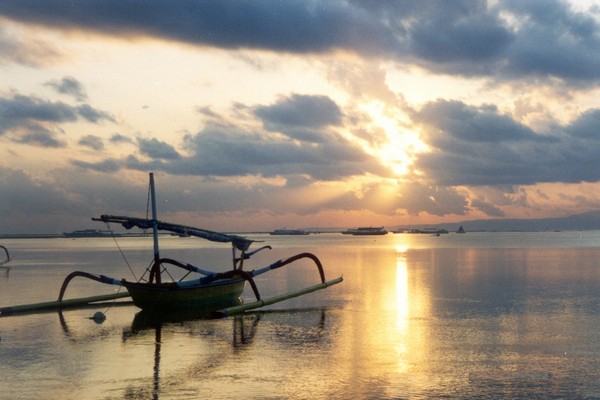 Staying in Seminyak meant we did most of our dining here, so here's a list of my top spots from the trip:
La Lucciola – Italian cuisine right on the beach. Amazing food and reasonably priced.
Matise – high end French Mediterranean dining set amongst a field of greenery.
Sardine – seafood haven with a delightful outlook over rice fields.
Ultimo – Italian cuisine, very reasonably priced on one of the main roads in Seminyak. Is always busy as it has great service and fantastic food.
Sarong – a 'luxurious romantic design' Sarong was one of the favourites among the group. Asian cuisine in a gorgeous environment.
Ku De Ta – this is an institution in Seminyak, right on the beach and the perfect place to watch the sunset. Is a beach club and also has dining options, but worth going if only for a cocktail and to people watch while the sun sets.
Potato Head Beach Club – don't let the name put you off. I imagined a pub like atmosphere but Potato Head is actually a high end beach club with three restaurants to choose from. Again it's on the beach so get ready for more sunsets.
Rock Bar – set in the cliffs of Jimbara Bay, this is part of the Anya Resort and truly unique. You'll take 'on the rocks' to a whole new level as you take an elevator down to the bar nestled in the rocks. It gets busy here from 4pm and you can't make a reservation, but never fear - they also have another bar at the top of the cliff to watch the sun set, which is almost as magical.
So Bali - I Ate, I didn't Pray but I certainly Loved and wouldn't hesitate to go back.
Looking for more information on Bali holidays?  Contact a Flight Centre travel expert – 135 stores nationwide. Phone 0800 24 35 44.
Other Travel Articles You Might Like...