Tue, 12/02/2013 - 8:10pm
The beauty of Bali beckoned for Courtney Walters from Flight Centre Westgate, and she shares her tips on the best areas for shopping, dining and exploring.
Bali has something to offer for everyone, but there are different areas that are best suited to different types of traveller. The vast beachfront resorts of Ubud, Nusa Dua and Benoa are beautiful for weddings and honeymooners  to unwind in, whereas the party district of Kuta would be popular for younger travellers where there are a number of nightclubs and specialist events held.
Families are also very well catered for in Bali, as almost all of the resorts offer kids clubs and babysitting so the parents can enjoy a stress-free holiday too. Many also have youth beauty activities such as the popular hair braiding and daily activities such as water sports. Tanjung Benoa and Kuta are probably the best beaches to swim at, and there are a number of areas popular with divers. For families wanting a bit of adventure there are also elephant riding and bike rides through local villages and rice paddy fields.
After visiting Ubud, I also thought how ideal some of these properties would be for a corporate retreat, tucked away in the jungle with limited technology. Ideal for inspiration and blue-sky thinking!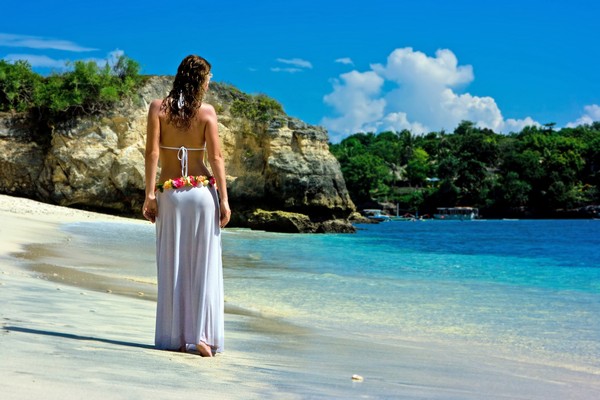 No matter what part of Bali you are in you will find local markets, but the more popular areas such as Kuta, Ubud and Sanur have them right outside your hotel. They are all similar in what they have to sell - wooden trinkets, sunglasses, t-shirts, handbags etc. Bartering is commonplace in Bali if you are shopping at the markets and it can be hard to determine a starting price, so I would recommend asking how much sellers want for their goods but don't pay more any more than half of their initial price. If you aren't into haggling you can also visit department stores in the likes of Kuta where the prices are set and you can browse in a little more peace.
For those seeking a spot of indulgence on their Bali holidays, massages are so cheap. We bought a 2 hour package of full body massage and scrub plus facial for the equivalent of $20 NZD, which is very affordable. Alcohol also can be pretty cheap, with a bottle of Bintang (the local beer) equivalent to $3-4 NZD.
If you are a seafood lover a dinner on Jimbaran Bay beach is a must! There are several small local restaurants clustered on a beautiful coastline not far from the airport and they serve a delicious selection of fresh seafood whilst taking in the amazing red sunset. There are also a lot of the standard fast food outlets; however their main point of difference to home is the likes of McDonalds and KFC deliver - yes that's right, they have McDelivery! I would have tried this just for the experience!
There are a lot of local restaurants scattered throughout the streets but tourists have to be careful when eating locally as their spices are extremely strong compared to what we are used to. Many will have local Balinese food that is a bit milder and easier on our stomachs, so don't be afraid to ask if you're unsure.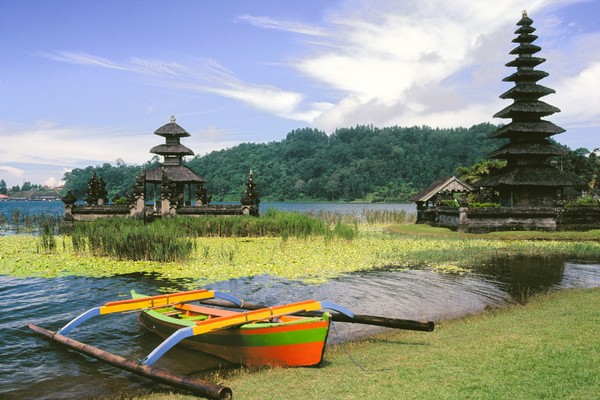 Scooters are the main mode of transport used but anyone considering hiring one should take extra care as the traffic can be very dangerous if you aren't confident and familiar with the roads. Taxi's are very cheap to get around with and I would recommend talking to the staff at the hotel to work out how much you should be paying to get to different places to avoid being overcharged. We caught a taxi in Ubud for a 20km trip and paid $60,000 IDR (approx $7 NZD), so compared to NZ taxis are very cheap and convenient.
One way I would recommend seeing a different side of Bali is to do a cycle tour if you are in Ubud. It can be quite a physical activity (so kids would struggle with this) as you are on open roads, through rice paddies and local villages, but the majority of it is downhill and you can really get some speed up! We joined a tour that ended at the Elephant Safari Park where you can feed, ride and play with the elephants.
The locals do daily offerings to the Gods which you will see as little flax packages scattered along the streets, so I would recommend trying to avoid standing on these as much as possible. Many hotels and resorts will have a prayer and temple area for the staff and locals to come and use which tourists don't usually enter but should be aware of. The only place I would be cautious about would be visiting a religious temple where shoulders and knees should be covered but other than that we can pretty much wear what we'd like.
Overall Bali is a very welcoming and beautiful country; from the people to the landscape, there is something very unique about this destination no matter what kind of traveller you are. They are very focused on customer service and nothing seems to be too much trouble for the staff. Security screening is quite common whether you are coming into a resort or entering a mall; you'll become quite used to this and it does help make you feel safer. Be warned that the heat can get a bit overwhelming during the height of summer, with temperatures around 40 degrees occasionally, so care should be taken if travelling with older age groups.
Looking for more information on holidays in Bali?  Contact a Flight Centre travel expert – 135 stores nationwide. Phone 0800 24 35 44.
Other Travel Articles You Might Like...