Wed, 10/04/2013 - 5:52pm
When an opportunity came up to visit Beijing, Marie Sutton from Flight Centre Auckland seized the chance to soak up the sights and hit the shops.
China is somewhere I've always wanted to go, but continues to be pushed down my holiday wish-list as the timing has never quite worked in my favour. So when I was finally able to visit China's capital, visions of historical greatness (and copious amounts of shopping!) immediately sprung to mind. Beijing is definitely a must-do and here are a few tips for when you're there.
Where to stay
There are a number of hotel choices in Beijing and it is definitely worth talking through the options with your travel agent. I stayed at the amazing Fairmont Beijing Hotel. This five-star hotel is one of the newer hotels in Beijing and is very luxurious and has picked up a few awards recently.
There are lots of dining options within the hotel and Lunar 8, which is their signature Chinese style restaurant, is a great place to start sampling some of China's delicious dishes.
Most importantly, the Fairmont Beijing is close to a subway station, which is very important in Beijing. Taxis are very cheap, which means they're often in short supply (and with 22 million people, there's a lot of competition to get a cab!) so using the subway is a must. Don't worry, it's incredibly clean, I felt completely safe and it is also very cheap to ride.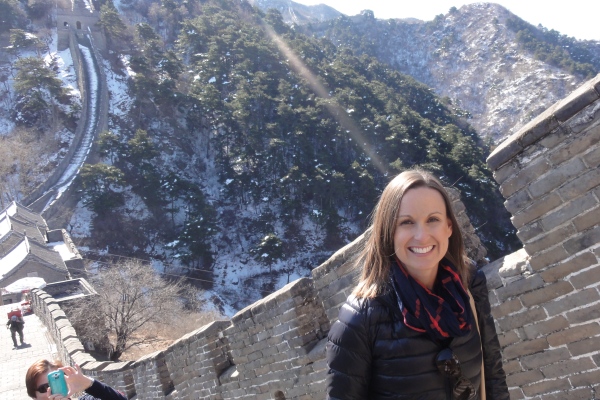 The Sights
I'm not sure where to start to describe this wonder of the world. Jaw-dropping is the first word that springs to mind! I entered at the Mutianyu Great Wall, which is about 75 kilometres from Beijing (that's about two hours in Beijing traffic!). You take a chair lift up to get to the entrance and then you are free to wonder and enjoy this historic landmark.
I had seen pictures of the Great Wall, but wasn't prepared for how steep it was – the stairs can be quite high at times, so is also a great thigh workout! There are two routes to venture off on - the easy way and the challenging way; of course I chose the challenging way. It's great to take in the fortresses along the way and gaze at the Wall that just keeps on going over the hillside. In fact, at 6,000 kilometres long I was never going to see the end, just admire the structure from each vantage point.
Hilariously, there are two options to get back down – the chair lift again or the option of a luge (toboggan), which is of course the option I chose!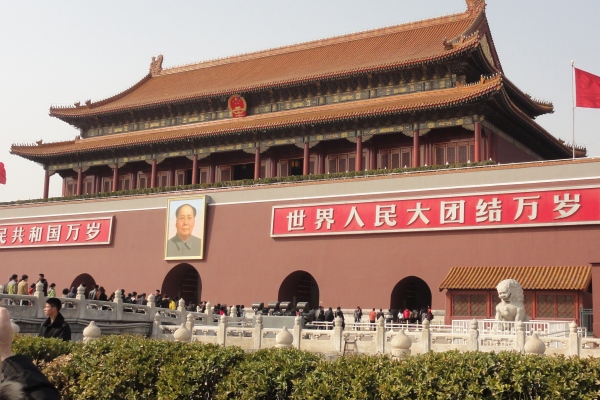 When organising China holidays it's not recommended to see the Great Wall and the Forbidden City in one day, just so that you have time to take in everything at each location, but we managed it. Getting to the Forbidden City (which is back in Beijing) is very surreal; the front entrance is just like you see on TV and I really had to take a moment to take it all in (without being swept off my feet by the throngs of tourists!).
At the Forbidden City and Tiananmen Square I really recommend getting a guide; your travel consultant will help you with a tour that suits you best. The buildings themselves are amazing but without hearing the history of what went on here and just how long ago, they're just beautiful buildings.
Give yourself enough time however. Ticket sales finish at 3pm so that you have enough time to get through the City and out again – it's quite large.
Just around the corner from Tiananmen Square is the famous Raffles Hotel , which is worth a stop even if just for afternoon tea. This grand hotel is stunning and if staying there isn't an option then going for a Peking Sling should be on the to-do list!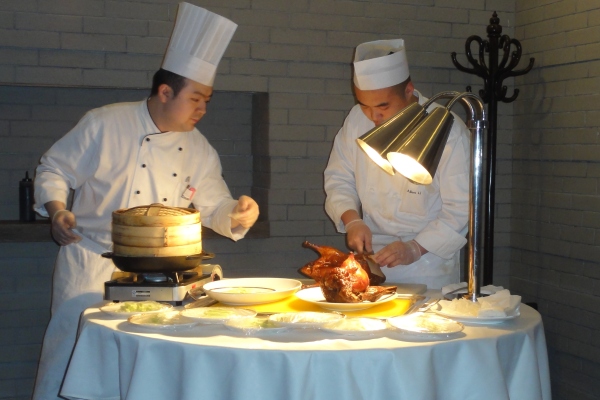 Shopping
I wasn't in Beijing for long, just four nights, so I headed straight to the Silk Market. This is seven stories of shopping! Be warned, it's built for tourists but still has some great buys – but remember, bartering is a must.
This feels a bit weird at first, but once you begin and understand it's completely normal then you can have fun with it. A tip I was given and lived by in the Silk Markets was you should be able to purchase your item for 25% of the initial price they give you.
Among other things I took home a gorgeous tea set and some green tea; now when I'm at home enjoying a cuppa, I think of my time in brilliant Beijing!
Looking for more information on holidays in Beijing?  Contact a Flight Centre travel expert – 135 stores nationwide. Phone 0800 24 35 44.
Other Travel Articles You Might Like...