Tue, 13/11/2012 - 8:06pm
South East Asia is full of ancient history and culture, and are places that everyone should visit if they get a chance to. Megan Lowish from Flight Centre Remarkables Park store has recently returned from Cambodia, Vietnam and Seoul and shares her experiences with us.
I was lucky to be heading off on a trip of a lifetime travelling with Peregrine Adventures and Korean Airlines to Cambodia, Vietnam and Seoul. These were the three places I had always wanted to go to but never thought I would until this trip came up.  These are the most amazing destinations, and were quite life changing.
The Cambodia leg started in Siam Reap where we joined our Peregrine Adventures tour. I instantly thought this tour of maximum 12 people wasn't going to be like your typical bus tour you see around Europe or even Queenstown. Our friendly guide picked us up and showed us to our hotel, then we met up the next morning after breakfast to be shown around the amazing temples of Angkor Wat.  It was so much better to be with a guide than trying to figure all this out when you get there!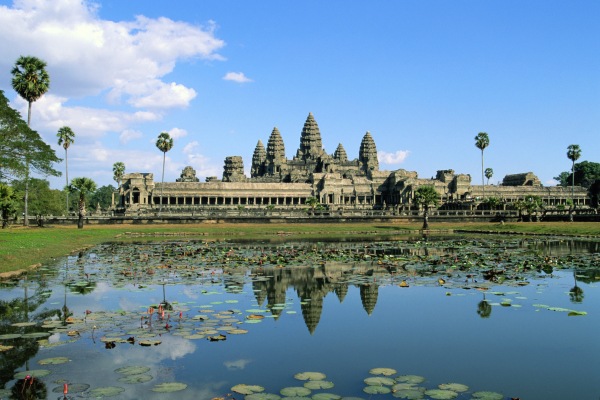 The next day we met again in the morning for a half day at Angkor Wat. Later, we met up with a few of the others from the group for dinner and the night markets, then treated ourselves to a one hour foot and one hour back massage for only $12 USD total!
We had time for some leisurely shopping the following morning, before we were met and taken to the airport for a short one hour flight to the capital Phnom Penh. Our hotel was centrally located and of a high standard, plus featured a roof top restaurant and pool. We were later taken to the killing fields and museum to learn about Cambodia's brutal history with the Khmer Rouge, followed by a tour of the Royal Palaces and Pagodas.
Cambodia was more amazing than I had ever imagined; the people were so friendly and happy, the children were adorable. Our Cambodian guide gave us a real insight into the culture of the people and their terrible recent history.
It is such a great time to visit as the currency used most is USD and with the current exchange rates everything is super cheap. It is a different experience to Thailand - cheaper and less touristy and a great adventure. Some of Peregrine and Geckos trips are run at a slower pace so there is more time to relax at some of the beautiful beaches along the way for a few days.
This was an excellent tour with a good balance of cultural and historical aspects as well as providing opportunities for shopping and leisure experiences such as cycling and boat trips. With lots of history and ancient culture to experience, as well as leisure experiences, it is a wonderful place to visit.
Need more information on Asia Holidays or Cheap Flights to Asia? Contact Megan Lowish from our Remarkables Park store or contact a Flight Centre travel expert – 135 stores nationwide. Phone 0800 24 35 44  
Other Travel Articles You Might Like...