Tue, 26/11/2013 - 8:19pm
Discovering a true land of contrasts, Tessa Warren from Flight Centre Hornby takes an India tour and shares her experiences.
My first impression of India was that it is HOT!!! I would definitely recommend visiting outside peak summer months so you are not melting in the heat.
The food was a major highlight, with amazing curries and so many flavours. And I am living proof that not every visitor gets sick! Just play it safe and spend the little bit extra to dine in the better restaurants.
Another highlight was the rickshaw ride through the crazy and bustling streets of Old Delhi. There are people everywhere in India and no-one gives way. It is each for their own and good luck if you come out the other side! It's a great way to get in amongst the culture without getting your feet dirty.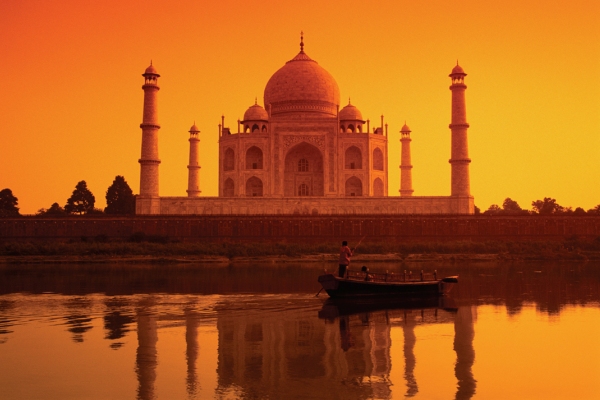 There's only one word for the Taj Mahal: wow. It's easy to see why this is one of the greatest wonders of the world, especially when watching the sunset fall over the incredibly beautiful building.
Wherever you go in India the people are so friendly, as long as you get past the haggling and begging. It does remind you of how poor the country is though, and how desperate many are. My best advice is if you want to give back to such a poor country, give them food, clothes or similar that will actually be helpful to their daily lives.
India is a fantastic country to visit and our tour company On The Go made it so fun, diverse and easy. I could just relax, not have to worry about organizing anything and just focus on having a great time, which I definitely did. I would recommend this destination to anyone who wants to experience somewhere a little different and get off the beaten track!
Looking for more information on India tours?  Contact a Flight Centre travel expert – 135 stores nationwide. Phone 0800 24 35 44.
Other Travel Articles You Might Like...