Tue, 21/01/2014 - 7:31pm
China holidays can take in sights both famous and freaky, from the Great Wall to unusual delicacies, as Bridget Dorward from Flight Centre Hastings recounts.
First up on our tour we made our way into Old Town Shanghai, with it's winding alleyways lined with shops, teahouses and restaurants, leading into the tranquil Yu Garden. Our guide led us on a wonderful tour, giving a very detailed history. After Yu Garden we experienced a tea ceremony and tasting which I would highly recommend to all visitors to China.
In the late afternoon we visited Tianzifang, a bohemian enclave with cafes, restaurants, bars and art galleries in a maze of narrow alleys. This area was great fun to explore!
After a meal close to The Bund  (a popular promenade along the Huangpu River where the old meets the new) we enjoyed a Huangpu River Cruise, with beautiful views of the bright lights of the financial district skyscrapers on one side of the river and stunning views of the European-influenced buildings on the other side.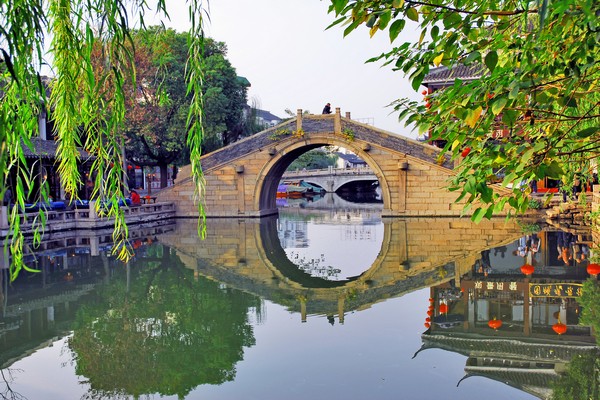 The next day we went for a lovely walk along The Bund, which is a must-see area for all visitors to Shanghai.  After a lunch in the financial district we explored the Shanghai Museum and the People's Square with the large Raffles shopping mall close by and an underground market with cheaper products.
After breakfast the following day we took a 2 hour bus trip to Suzhou, a 'smaller' Chinese city with a population of 6 million. Our guide took us to visit the Garden of the Master of Fishing Net. As with the Yu Garden in Shanghai, I highly recommend visiting the gardens with a local guide as every detail of the garden has a meaning and history which you would never know unless you were with a guide.
After lunch was a visit to the Silk Spinning Mill to learn all about the process of making silk, which was actually very interesting. We then went on a boat cruise on a canal the was constructed over 1000 years ago during the Sui Dynasty.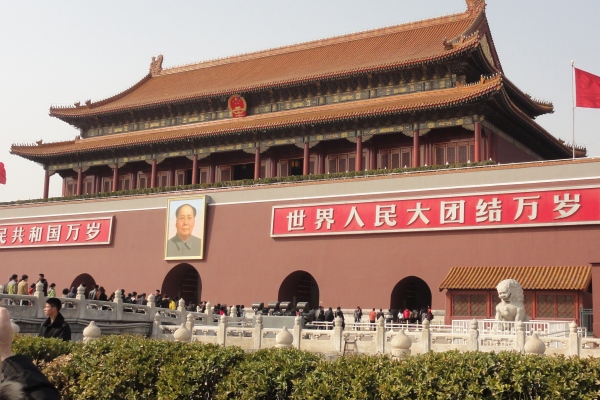 Next on our China holiday was catching the high speed train to Beijing. That evening we enjoyed a Peking Duck banquet, Beijing's local speciality. In the morning we toured through Tian'anmen Square, the largest public square in the world, and then visited the Forbidden City.
The Wangfujing shopping street was an interesting gastronomic experience. Visitors can explore the snack market and try all sorts of crazy foods like scorpions, snakes, seahorses or spiders! It's authentic but a little scary for those with phobias.
Our legs got a great workout on the Great Wall as we walked along a section of the Wall at Juyongguan. While an unforgettable experience this is also a good workout, so wear comfy footwear! The Great Wall was amazing and certainly worthy of being one of China's must-see sights.
Looking for more information on China holidays?  Contact a Flight Centre travel expert – 130 stores nationwide. Phone 0800 24 35 44.
Other Travel Articles You Might Like...