Wed, 27/02/2013 - 8:10pm
When it came time for a holiday in Australia, we sent our travel consultant from Flight Centre Auckland over to Cairns - the gateway to North Queensland. 
When arriving in Cairns I was excited because although I'd had a number of previous Australia holidays I hadn't visited there before. I was delighted to find an area of great beaches, tasty food and a nice tropical feel with plenty to do. We hired a car at Cairns airport and definitely found this worthwhile as it made getting around Tropical North Queensland very easy and gave us a lot more options.
Compared to other main cities in Australia there were fewer upper-end accommodation options in Cairns, but one good option is the Mantra Trilogy. This hotel has a great location in the heart of Cairns and spacious rooms ideal for couples; my tip is to try to upgrade to a one bedroom apartment.
The Paradise Palms Resort & Country Club is a fun place to visit for families, with extensive leisure facilities including swimming pools, golf and a children's playground. It's set within amazing tropical grounds, which really does feel like you are in a different country.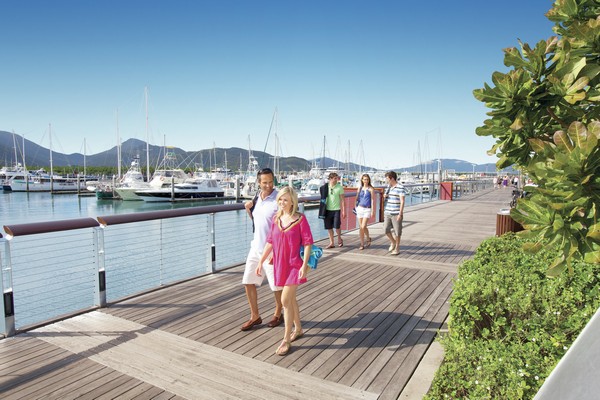 If anyone on holiday in Cairns or North Queensland should tire of the sun, sand and surf, the shade and creatures of the tropical rainforest are never far away.
Just outside Port Douglas is the Rainforest Habitat Wildlife Sanctuary, a park filled with a variety of Australian flora and fauna in a spectacular setting covering natural rainforest, wetlands and grasslands. The kids can spot coloured parrots, friendly kangaroos, huge crocodiles, and beautiful storks while enjoying the cacophony of sounds overhead. It's a great way to explore a tropical rainforest ecosystem without the risk of getting lost!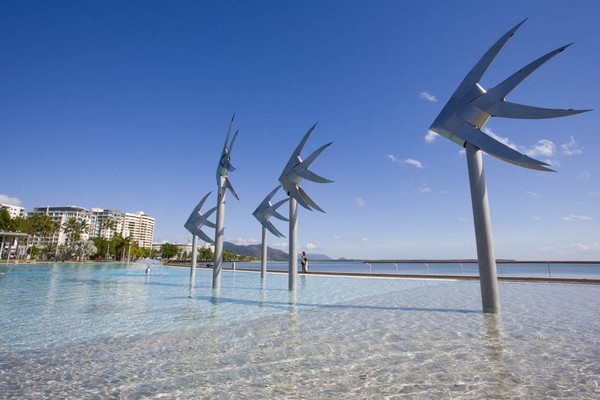 For somewhere to stay in Port Douglas the Peppers Beach Club is a beautiful stylish resort just a 15 minute walk into the city centre. It's ideal for honeymooners or anyone wanting something extra special from their holiday.
Alternatively the Mandalay Luxury Beachfront Apartments are slightly further from the centre of the city, but are very spacious, luxury apartments which would suit travellers wanting to spoil themselves.
Overall my general impression of the area where that the beaches are white sand and very clean, comparable to the best in Australia. I especially loved all the palm trees which made it feel tropical and like you weren't in a big city.
Need more information on holidays in Cairns? Contact a Flight Centre travel expert - 135 stores nationwide. Phone 0800 24 35 44.
Other Travel Articles You Might Like...