Thu, 03/07/2014 - 12:20pm
Australian culture is vast and vibrant; from aboriginal to colonial culture, sporting traditions, barbeques, beaches and art.
Whether you enjoy strolling the art galleries, exploring historical sights or cheering on your favourite local sports team, you're bound to be entertained in Australia.
Here are our top cultural picks for some of the countries top destinations.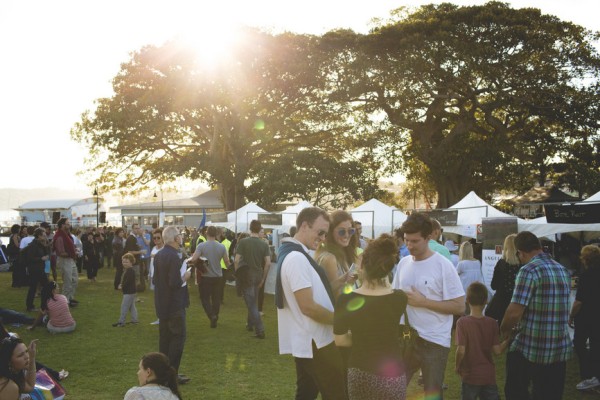 Sydney
As well as the must-do harbour cruise and Opera House Tour, you'll find a wealth of cultural experiences to enjoy in Sydney.
The city leads the way with an abundance of established and temporary art galleries, attracting international artists and exhibitions. Discover up-and-coming local artists found in the weekend markets and pop up exhibitions. Be inspired by regular curator talks, take a tour or even take part in a dedicated workshop.
Explore the Rocks, Sydney's oldest neighbourhood. Hear stories of the historic people and local gangs of the time. Within the Rocks you will still find old sandstone buildings, souvenir and craft shops and many themed pubs that prove popular with travellers. The weekend Rocks Markets are hugely popular and you will find plenty of historic walks to occupy your time.
For a unique view of the city, experience the Sydney harbour bridge climb at dawn and watch the sunrise over the amazing view of the Blue Mountains and the Sydney Opera House.
Tasmania
Tasmania is rife with beautiful scenery. With a number of national parks, wineries and historic sites; you'll be spoiled for choice at how to spend your time.
Stroll along Salamanca Place in Sullivans Cove; the waterfront centre of Hobart. Marvel at its historic buildings and cobblestone square. On Saturday, get caught in the hustle and bustle of the Salamanca markets, and sample the local cheeses and home-made preserves.
For art lovers, MONA – Museum of Old and New Art – is a must do! Described by its owner as a 'subversive adult Disneyland', you'll discover over 400 pieces of art that make this space internationally renowned. The museum itself is a masterpiece with the 3.5 hectare site including a winery and vineyard, wine bar, microbrewery, restaurant and a cinema.
The Christmas and New Year period is the perfect time to travel to Tasmania with the Taste Festival attracting thousands of visitors for eight days of eating, drinking and entertainment. Enjoy the tastes of Tasmania wine as fireworks sparkle overhead at the Sydney to Hobart Boxing Day Race.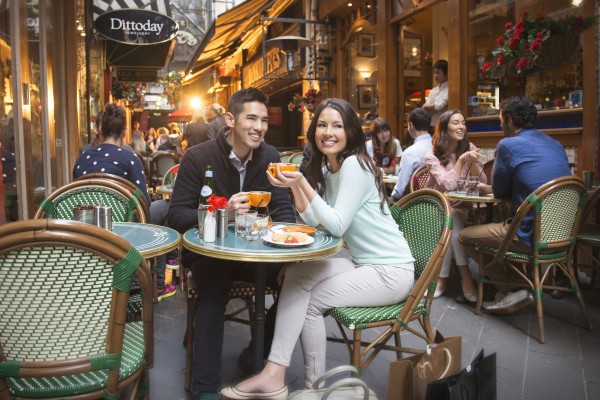 Melbourne
Australia's lively culture capital, Melbourne is known for its music festivals, sporting events and hidden historic gems. You can spend days exploring the city's laneways crammed full with boutique shopping, fine dining restaurants, quaint cafes and hidden bars.
Visit the Melbourne Gaol; one of Melbourne's oldest surviving buildings. Check out the last residence of Ned Kelly and Squizzy Taylor and see the cells where the prisoners were held and relive their stories. For the seriously brave, you can take a tour of the old Melbourne Gaol by candlelight.
Sports fans will be in heaven with the selection of stadiums and sports museums in the city. Check out the coaches box and the players dressing rooms at the MCG, enjoy lunch overlooking the Etihad Stadium Arena, then reminisce over Australia's proudest sporting moments at the National Sports Museum.
Need more information on your next holiday to Australia? Contact a Flight Centre travel expert - 130 stores nationwide. Phone 0800 24 35 44.
Other Travel Articles You Might Like...