Thu, 21/02/2013 - 6:41pm
Tropical North Queensland is a fabulous family holiday destination, with plenty to occupy the kids (and Dad!) and accommodation providing a home from home, as one of our consultants recently discovered.
When you arrive it really feels as though you've entered another country, as there's an intense warmth which is very noticeable compared to Wellington! The whole area feels like a very relaxed and laidback part of Australia, ideal for travellers who are wanting to relax but also enjoy a few unique things to do (such as the Great Barrier Reef). Having visited many of Australia's main cities this definitely felt a lot different.
We travelled around by rental car, which I would definitely recommend for ease of accessing the various sites of interest. However we did take a coach transfer to The Kurunda Sky Rail and that was a nice way to travel, with good air-con, nice leather seats and a very knowledgeable driver.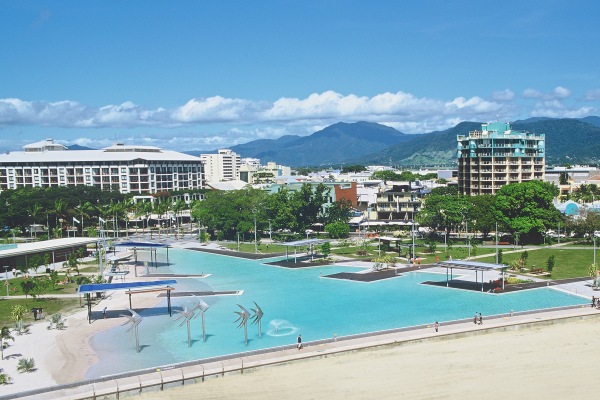 We found a cool little market in Cairns just off the main road, which is a great place to go for cheap souvenirs or presents for family back home. The DFL shopping complex in Cairns was good for more mainstream shopping, and had some great discounts on well-known brands.
The Kurunda Markets were a nice slow-paced market for a casual relaxed day with a lot of native/cultural things to buy. You could easily go home sporting a crocodile belt or leather cowboy hat!
We found it pretty easy to eat well on our travels. Paddy Whaks in Cairns is worth a visit, where to get into the Aussie spirit I tried crocodile for the first time, which I surprised myself by really enjoying.
Finz in Port Douglas was great for fresh seafood. There were many fresh seafood options however one of the specials that I'd recommend were the garlic king prawns, which were just delicious.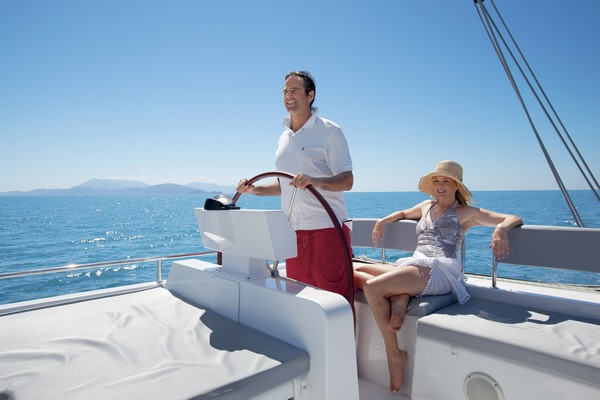 For those heading to the tropical north there are some good options for hotels in Queensland with space for families and style and modern amenities for couples. Paradise Palms is a beautiful property that would be great for a family as there is an 18 hole golf course close by, a fully-fenced kids playground and restaurant on site.
The Mantra in Cairns has a great location and nice balcony views, plus offer interconnecting rooms as a good option for couples travelling together or families wanting more space as they can still be quite private from each other.
Similarly, The Lakes Cairns offers large 2 bedroom suites, with a nice pool area you can reach by just walking out your back door.
Rooms at The Mandalay are fully contained and very roomy. The bedrooms are at opposite ends of the space, so it's very private for 2 couples.
Overall we found both Port Douglas and Cairns nice and clean places to holiday in, although extremely hot. Air-con is an absolute must for Tropical North Queensland, whether it be in rental cars, transfers or hotels. For families or couples that want to see a little more nature and a little less theme parks, this destination is well worth checking out.
Need more information on North Queensland holidays? Contact a Flight Centre travel expert - 135 stores nationwide. Phone 0800 24 35 44.
Other Travel Articles You Might Like...