Tue, 12/03/2013 - 3:39pm
Whether it's because you like drinking Guinness or think you look good in green, St Patrick's Day is one of those popular occasions celebrated all over the world.
You don't even have to be in Ireland to celebrate all things Irish, with cities all over the world putting on a good show. The team at Flight Centre share their top three picks so you can celebrate St Patrick's Day, even if you're not in Ireland.
New York - United States
New Yorker's take their St Patrick's Day celebrations very seriously – so seriously, that the parade is regarded as the most popular parade of the entire year. History says that their first official St Patrick's Day parade was held in 1766 by Irish military men that were serving in the American Colonies. The parade now attracts over 150,000 marchers every year and will take place this year on Saturday 16 March.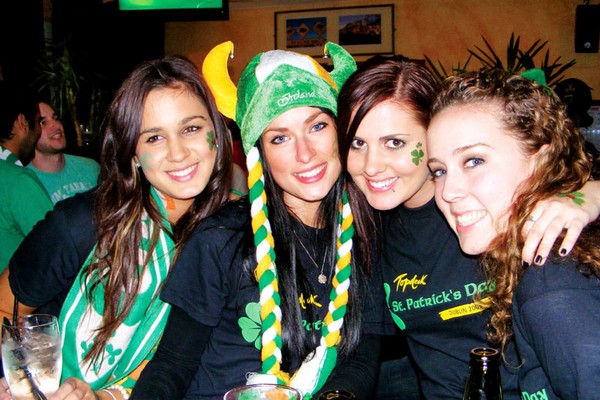 Sydney - Australia
Australian's have been celebrating St Patrick's Day since 1810 so it's fair to say that over 200 years later, the know how to put on a good show. With a parade commencing at noon on Sunday, 17 March at Town Hall and ending at Hyde Park, this is the second largest St Patrick's Day parade in the world and features Irish music, dancing and Irish food stalls where you can sample some of the nation's traditional cuisine.
Buenos Aires - Argentina
With the fifth largest Irish community in the world, Buenos Aires offers an authentic St Patrick's Day celebration with elves, fairies and Irish dancers taking to the streets to honour the homeland of Ireland. This is followed by a parade, multiple performances and a celebration dinner – there may be no better time to pay a visit to Argentina.
Looking for more information? Contact a Flight Centre travel expert - 135 stores nationwide. Phone 0800 24 35 44.
Other Travel Articles You Might Like...