Wed, 08/05/2013 - 5:08pm
Beaches, bars and boutiques... 'Yes please' said Rachelle Carpenter from Flight Centre Christchurch when she travelled to Tropical North Queensland.
Setting foot on the ground at Cairns I was surprised at our small Cairns Airport is but also how easy it is to get around. Even locating the Eurocar rental van was easy. Looking around, the mountains are so close - much closer than I thought.
Tropical North Queensland is a great holiday spot for anyone. It's easy to get around and great for outdoor types with lots of nature to explore, from reefs to rainforest. Families would enjoy Hartleys, Kuranda and one of the reef tours. It's easy to run out of time at Kuranda so I'd recommend starting right at the top to see the koalas and butterfly sanctuary, plus make sure you take the rail up and skyrail down.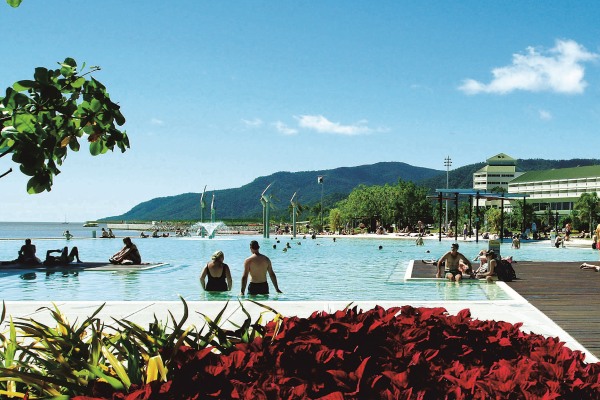 There are lots of beaches and while many have crocodile and jellyfish signs, there are spots which are safer to swim in so look out for these signs or ask someone. It's lovely being out later in the evening and still being able to sit out on the esplanade, go swimming or even have a picnic.
Trinity Beach and Palm Cove are more beachy areas but my favourite was Port Douglas, as there was more to do with a nice beach, great shopping/markets and plentiful restaurants and bars. If you're looking for nightlife on your Australia holidays, Cairns would be the best place to go though. We visited the Cairns night markets and got a full massage for just $15.
Palm Cove has some boutique shops and surf shops but not as much besides, whereas Trinity Beach didn't have as many shops but had a more relaxed and laid-back feel to it.
For dining, Peppers Palm Cove was amazing, with a very talkative chef who comes out to explain each dish. The beetroot soup was great. For a taste of something uniquely Australian, Barnaby Bills in Cairns serve crocodile and kangaroo, all in a fun environment.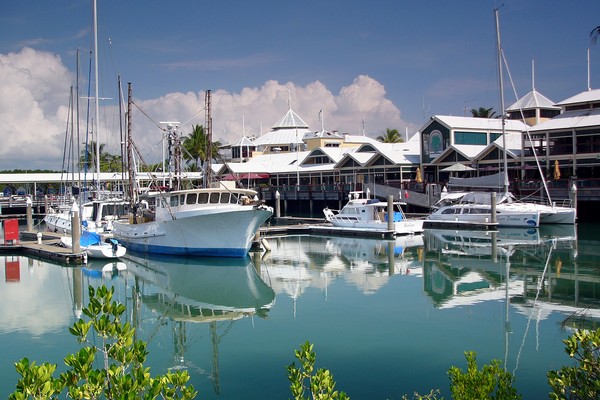 My top picks for hotels would be:
QT Port Douglas - This is a big resort with a large lobby and excellent service. It has a very modern feel to it, with a bar and restaurant,  large pool with swim-up pool bar and gift shop, all set in lush tropical gardens just minutes from the township of Port Douglas and Four Mile Beach.
Mantra Amphora Palm Cove - This hotel has a massive pool, spa and kids pool, and while there is no restaurant on site there are tons near by. The rooms are the real selling point though; all feature private balconies with garden or ocean views, and most have an indulgent spa bath perfect for unwinding in after a day sightseeing.
Mantra Esplanade Cairns - This has just about the best location ever, right on the waterfront. It's just minutes from the harbour and on a lively street with plenty of cafes and restaurants, as well as close to the casino and the night markets. The apartments feature private balconies with city or ocean views, while on site leisure facilities include a pool, sauna, whirlpool spa and restaurant.
Overall North Queensland is very clean. Palm Cove and Trinity have the best beaches, Cairns has better nightlife, and Port Douglas is the most relaxed and peaceful. It's a great place to go and truly feel like you're on holiday.
Need more information on holidays in North Queensland? Contact a Flight Centre travel expert - 135 stores nationwide. Phone 0800 24 35 44.
Other Travel Articles You Might Like...