Wed, 16/07/2014 - 1:23pm
If you have a passion for shopping, a long weekend to Melbourne or Brisbane might be in order.
These destinations offer a distinctive shopping experience in the heart of their cities and are well worth exploring on your next holiday.
Melbourne
Being in Melbourne is like shopping in a never-ending wonderland.  You can explore the big shopping centres which offer the best choice of main stream fashion, or you can discover the unique fashion-forward boutiques, elegant arcades and buzzing shops found within the hidden lane-ways.
Shopping in Brunswick Street is an experience of its own - you will find an edgy mix of artistic cafes, retro clothing stores, galleries and bookshops. Keep your eyes peeled for a bargain, you'll find items made from retro and recycled fabrics and as the sun sets, the streets come alive with crowds lurking about to eat, drink and enjoy themselves.
Queen Victoria Market is also worth checking out - offering everything from fresh fruit, vegetables, organic and local produce to cosmetics, clothing and general merchandise. It has been the heart and soul of Melbourne for more than a century, hence the name.
The market is open five days a week - Thursday to Sunday and on Tuesdays, and is located on the corner of Victoria Street and Elizabeth Street. With so much variety, you can be sure to find something delicious.
And of course, the Melbourne Central shopping centre is home to a diverse range of shops and is linked to the public train station so access to and from the hub is easy.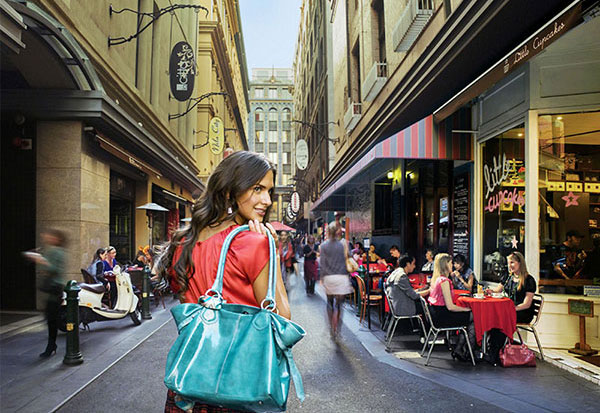 Brisbane
Showcasing the best cafes, bars and the unique designer and night-life markets, shopping in Brisbane is a must-do experience.
If you're seeking distinctive and affordable designs, visit South Bank's Young Designers Market - a market which showcases the diversity of young, talented Australian designers and gives them the opportunity to show their work in an up-market buzzing setting.
Located on Little Stanley Street, this market is perfect for those who love to wine and dine, shop and enjoy the stunning surroundings. You'll find cutting edge designs across a range of exciting fashions, jewellery, home design, prints and much more.
Ever been to an Indie Twilight Market? If not, meander through the stalls of over 80 local artisans specialising in indie crafts and stylish handmade wares. You'll be wowed by the beautiful lantern lit art, crafts and designs dazzling above you. With the sounds of Brisbane's premier jazz bands combined with the laid-back attitude of South East Queensland, the Indie Twilight Market is late night shopping not to be missed.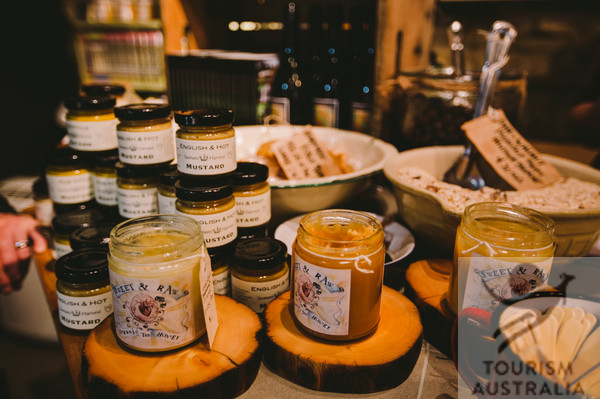 Shopping in Melbourne and Brisbane has something for everyone, no matter what your tastes are.
Need more information on your next holiday to Melbourne or Brisbane? Contact a Flight Centre travel expert - 130 stores nationwide. Phone 0800 24 35 44.
Other Travel Articles You Might Like...