Wed, 07/08/2013 - 7:30pm
Always a favourite destination for Kiwi holidaymakers, Mike Whittington from Flight Centre Auckland shares how he spent his Gold Coast holidays.
Our first stop on the Gold Coast was Currumbin Wildlife Sanctuary. Our guide showed us around the sanctuary's train ride and animal presentation show as well as gave us a very informative walk around the park.
Paradise Jet Boating goes for about an hour and was a great mix of spins and tricks to go along with some sightseeing of the multi-million dollar homes around the islands on the river. No one was dressed for the occasion and we all got completely soaked, but I'd definitely recommend this.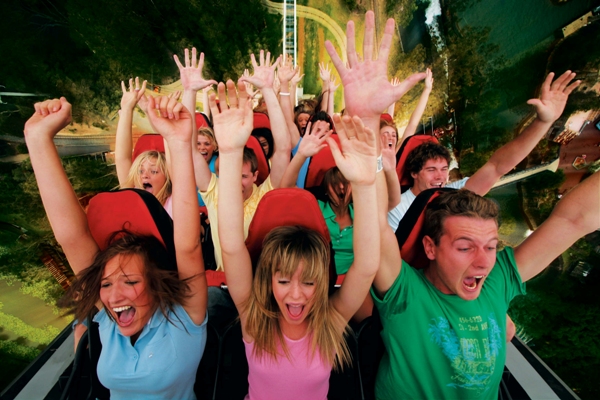 Dreamworld is still a fun day out on the Gold Coast as we went on the main rides of Buzz Saw, Tower of Terror, Giant Drop and The Claw. We then saw the tiger demonstation show with the keepers getting them to do tricks for their food. There's also a Wiggles and Madagascar area specific for kids, making this a good family-friendly park to go to.
WhiteWater World is the place to go for cooling off in the hot Australian temperatures. The waterslides are a lot of fun and safe for everyone - so you don't need to be an adrenaline junkie!
Movie World is also a great day trip for families, where you can watch performers act out scenes like the Batman scene on the day we went. The stunt shows featuring real stuntpeople was very cool and included some fun crowd participation. We then went on some of the rides such as the Superman ride and the new Green Lantern.
There were a few others more suitable for kids such as a 3D shooting ride or a 4D movie. The park has a separate child specific area like Dreamworld does, making it fine for all ages and more than just rides.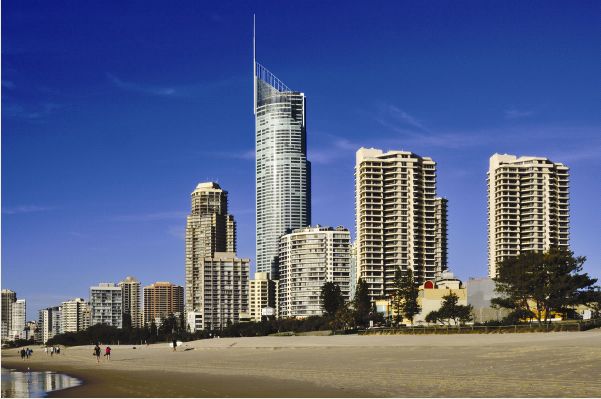 Dracula's was a great way to finish our Gold Coast holiday. We'd got A reserve tickets which meant we entered by taking the ghost train to the bar area where we enjoyed free drinks and snacks. Meal options were pretty good although the drinks menu was mainly cocktails, which you add to your tab to pay at the end of the show.
The show itself was over 2 sets with the first being a mix of funny skits and songs thrown together. The second part included some fantastic scenes including Queen's "Bohemian Rhapsody" played in full by life-sized puppets and Alice in Wonderland. The house band were very energetic and all the performers looked like they were having fun.
Looking for more information on Gold Coast holidays?  Contact a Flight Centre travel expert – 130 stores nationwide. Phone 0800 24 35 44.
Other Travel Articles You Might Like...