Mon, 29/07/2013 - 6:02pm
Rainforest, reefs and razor-sharp teeth - Tressla Clark from Flight Centre Auckland takes in the top day trips in Tropical North Queensland.
Kuranda Rail and Skyrail
This is a must do when in Tropical North Queensland. I would recommend doing the train up and the skyrail down so you can get the views of Tropical North Queensland. At Kuranda there are koala gardens, butterfly sanctuary and bird aviary, plus a ton of shopping that can be done - perfect for picking up those mementos to take back home.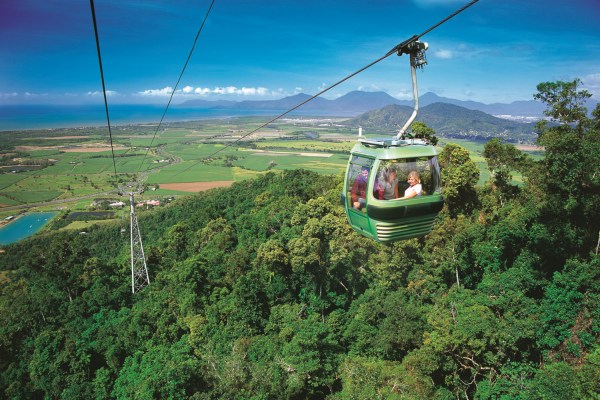 Quicksilver – Outer Barrier Reef
You cannot travel to Tropical North Queensland on your Australia holidays and not do the reef. Highly recommend the transfer option if you are staying in Port Douglas. This is a great day for families as there is something for everyone to do, from helmet diving to the underwater aquarium.
You can take a spectacular helicopter ride over the reef, which I'd highly recommend. The semi-submersible boat also shows you a lot and is a good alternative for people who do not want to swim. Though not essential, stinger suits are available to protect you from the jelly fish for $7AUD.
It takes about 90 minutes to get to Agincourt reef and the Quicksilver pontoon, after which you are on the reef for about 3.5 hours. Buffet lunch is served on the boat once you arrive and there is a lot to go around!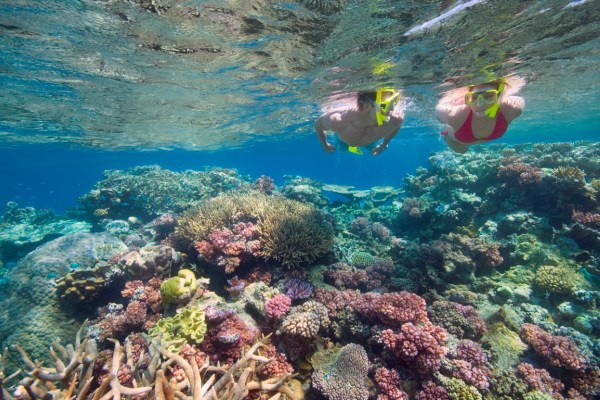 Hartley's Crocodile Adventures
This is a great day out for a family. Hartley's is a crocodile farm where they breed crocs and send them off to farms. There is a lagoon boat cruise where you can go out to see crocs being feed.
There are also kangaroos and wallabies in the petting area where visitors can get up close, plus a snake show and a croc attack show. You do need walking shoes as there is a bit of ground to cover. Three day passes are available if you feel like visiting more than once to take it all in.
Need more information on North Queensland holidays? Contact a Flight Centre travel expert - 135 stores nationwide. Phone 0800 24 35 44.
Other Travel Articles You Might Like...