Tue, 07/04/2015 - 1:13pm
Heading away to Tropical North Queensland? From relaxing on the beach, trekking the rainforest, to finding the best places to eat, we have you covered! Here are some of our top tips of things to do and see while visiting this sun-drenched region.
Great Barrier Reef
Visiting the Great Barrier Reef is one of the most popular things to do when visiting Tropical North Queensland. This World Listed Heritage destination is even visible from space! Boasting some of the best snorkeling and diving spots in the world, it's only less than 1 hour by boat from the mainland! The whole family will love checking out the colourful coral and the friendly fish.
Daintree Rainforest
Another World Listed Heritage site and what a sight it is! The Daintree Rainforest is the oldest Rainforest in the world, so it's definitely a must visit when heading to Tropical North Queensland. There are plenty of day trips from Cairns, or if you want, there are many longer trips you can do to experience the Rainforest in full.
Adventure Activities
Known as the Adventure Capital of Australia, there are plenty of activities to get the heart racing while visiting this Northern State. From Sky Diving, Mountain Biking to White Water Rafting, there is something for every adrenaline junky!
Cairns Lagoon
Wanting to relax in the water under the hot sun but don't want to travel far? In  the heart of Cairns is the famous Cairns Lagoon. The giant recognizable metal fish stick out of the family friendly lagoon and is a perfect place to sit back and take it all in. Perfect for the family with it's various depths and even a lift guard on duty.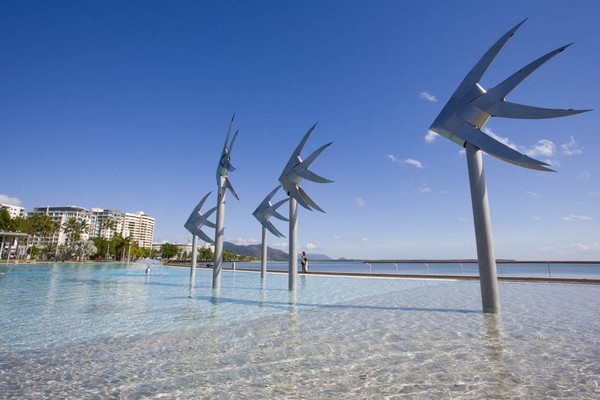 HotAir Cairns
Want to finish your holiday off the ultimate way? Jump in a Hot Air Balloon and see Tropical North Queensland from the air! Glide ever so lightly in the morning sun on either a 30 minute ride or a 60 minute ride. Transfers to and from your accommodation are available, and also deluxe packages which include breakfast. How magnificent would that be!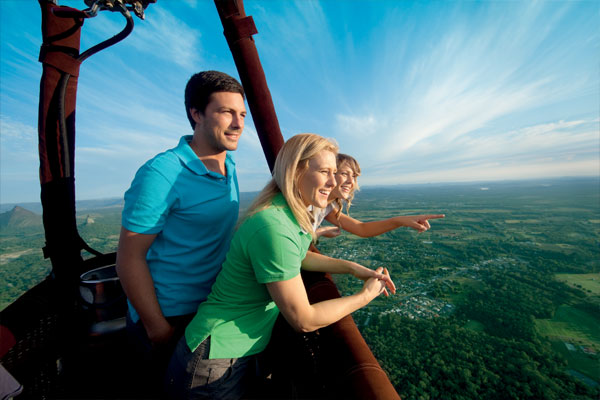 For more information on these destinations, contact a Flight Centre travel expert – 130 stores nationwide. Phone 0800 24 35 44.
Other Travel Articles You Might Like...