Mon, 24/06/2013 - 7:17pm
From wild rides to wildlife, on Gold Coast holidays anything goes. As Scott Eddington from Flight Centre Auckland found out...
Paradise Jet Boating:
Jet boating around the Broadwater, which operates out of Marina Mirage in Main Beach. This was good fun, a bit more sedate than river jet boating without rapids, but this is made up for with plenty of spins.
The driver has a keen eye to point out the wildlife around the area. Seeing dolphins and bull sharks is apparently quite common, although we didn't see any. Make sure you take your raincoat though as you get quite wet!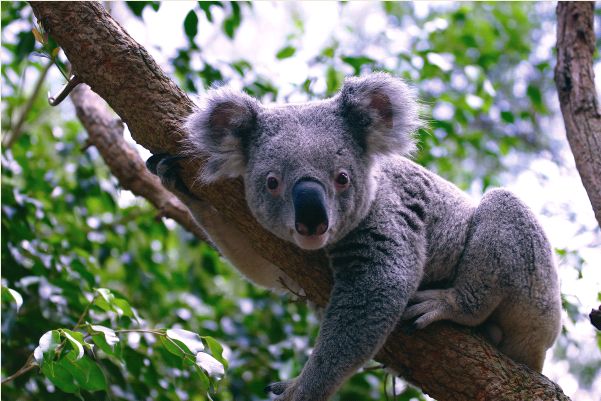 Currumbin Wildlife Sanctuary:
Just north of the Gold Coast airport, this is a unique opportunity to get up close to the local animals that don't have a taste for you! You can hold a koala and hand feed the kangaroos. There are also large aviaries to see a wide array of bird life. There are crocodiles, fresh and salt water on display too.
The Green Challenge is a really good addition as well. A high ropes course with levels to suit all levels of competence and terror! The sanctuary itself can be enjoyed within half a day, but with the Green Challenge added a full day won't see too much time spent idle.
Duffy Down Under Broadwater Cruise:
A pretty relaxed cruise through the Broadwater area, down the Nerang river and around Chevron Island. A chance to see some of the Gold Coast's more expensive real estate for those who like to dream.
The boats are pretty small, big enough for ten people maximum and are available to be hired out for anywhere from an hour to a full day, with or without a driver. A really relaxed way to spend an afternoon with a group of friends, and being riced around AUD$200 for two hours it's really cost effective when split amongst a group.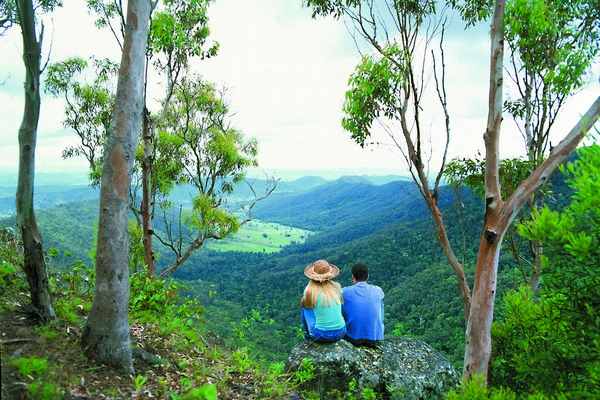 Australian Outback Spectacular:
Horses, singing and a decent feed. For those wanting to get an idea of Australian life in the country, there's plenty of horse tricks to keep people amused. Some aspects are a little cheesy, but it doesn't pretend to be too serious.
Between the tribute to Phar Lap and the pavlova for dessert, it's really only missing a performance by Crowded House for the complete "Aussie" experience. Giving out hats on entry sets the tone for the evening and adds to the country feel of the whole evening.
Holden Driving Centre:
A good thirty minutes from central Surfers Paradise a car, this offers a large range of petrol-fuelled experiences as well as driver education. We each got a couple of laps as passengers in one of the race cars, getting to 160km/h on the fastest corner. Going around the circuit in about a minute, it's a pretty full-on experience.
We also had a go in the stunt car, as passengers, where the driver spins the car around on a wet track for a while. They also offer a course where they teach people how to do these tricks and them let them loose for a while. Well worth the experience - this was a highlight for me.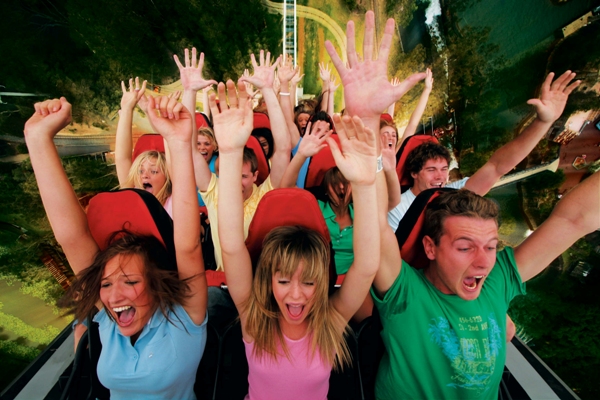 Movie World:
For things to do in Gold Coast it's hard to go past the theme parks. Movie World has updated a few of their rides since I was last there four years ago and added a couple of new ones too. Their main rollercoaster is still the Superman ride, which is great fun and the safety bars definitely see plenty of white knuckles.
What used to be the Lethal Weapon is now the Arkham Asylum; he ride remains the same, it just has a new theme to it which freshens it a bit. There's the new Justice League ride which is kind of like an arcade game on a ghost train; a pretty novel ride and good fun for kids. There's also the new Green Lantern ride, another rollercoaster with lots of twists and turns.
It's well worth getting in early as the park can get very busy. All up, this is more suited to younger families, but still has a couple of rides to entertain the older kids.
DreamWorld/Whitewater World:
These parks have had a few new additions and updates of late too. The Tower of Terror has been turned around, and although it's very short it is really good fun. The sensation of heading backwards up the track is pretty exciting. The newest ride seems to be the Buzzsaw, which I'd say was the most frightening of all the rides across the parks.
Whitewater World has an impressive array of hydroslides. I tried out The Wedgie, which is true to it's name; the platform gives way underneath and you travel very quickly through a series of loops before spitting you out into a pool at the end.
For older kids and grown up kids, these parks have a better array of more exciting rides, while also having plenty for younger kids too with the Dreamworks section, Wiggles World and animals around the place.
Looking for more information on holidays in Gold Coast?  Contact a Flight Centre travel expert – 135 stores nationwide. Phone 0800 24 35 44.
Other Travel Articles You Might Like...