Mon, 09/07/2018 - 3:34pm
What better way to celebrate your wedding anniversary than on a luxury cruise? Relax at sea together with speciality anniversary packages offered by various cruise lines; or perhaps you'd like to give your anniversary added significance by renewing your vows at sea? There are plenty of options to choose from to create the perfect luxury cruise holiday for you and your partner.
Whether you are looking to share a private setting with your significant other or have a party with your family and friends, MSC Cruises provides both unique and romantic settings where you can celebrate in style. Boasting a range of activities from card tournaments, sporting activities, theatre shows and disco nights to a wide selection of spa packages, featuring innovative beauty treatments, massages and wellness sessions – there is never a dull moment to be had aboard your MSC cruise. There are also special bonuses and discounted packages offered for both silver and gold wedding anniversaries – so be sure to let your travel consultant know if it's a milestone occasion!
Aboard MSC Cruises, your dining experience will be unsurpassed as you enjoy exquisite cuisine prepared by professional chefs throughout your holiday. However, if you would like to indulge yourself or your partner with a little something extra, a range of special packages are offered which can be arranged directly by your Cruise specialist when you book your cruise. So why not savour a series of high quality wines expertly selected for you by renowned sommeliers, or add a little touch of heaven with a romantic breakfast?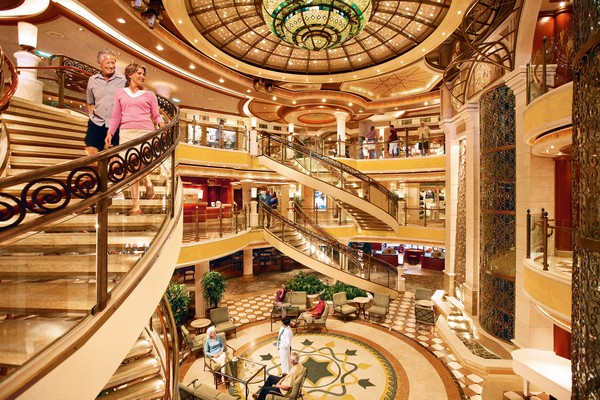 Princess Cruises
Another great choice for an anniversary cruise is Princess Cruises. As well as taking in the luxurious amenities like mouth-watering meals, a romantic outdoor movie theatre under the stars or energetic street performer-style entertainment, there are also some options that will be better suited to couples just wanting to spend more time indulging in each other's company. Princess offers an area aptly named 'The Sanctuary' – a retreat just for adults where you can enjoy a relaxing massage, signature drinks and cocktails and a variety of snacks while you both take in the spectacular sea views from your plush lounge chairs. This is a great place to really unwind, leaving behind the trials of day-to-day life and bask in the uninterrupted quality time that you have together. There are also speciality anniversary packages that you can add on to your cruise, including bottles of champagne, roses, chocolates, strawberries and luxury spa treatments – ask your Cruise specialist about adding these on to any Princess cruise!
Cunard
Every Cunard voyage is a memorable event in its own right, which is exactly why so many guests choose to celebrate anniversaries or weddings on board. Book an extra gift or celebration package to make your anniversary cruise even more special. There is plenty to choose from in these packages; from champagne, roses and strawberries to wine packages, cakes and onboard credits to spend on luxurious spa treatments.
If you're really looking for a treat, try to plan ahead and book your cruise aboard Cunard's newest ship, the Queen Elizabeth. Take advantage of the Queen Elizabeth's brand new suites or staterooms, her tantalising array of bars and restaurants or the wonderfully varied assortment of activities on offer to enjoy like enrichment & speaker programmes, shopping and galleries, relaxation spas or wine programmes. An anniversary cruise aboard a Cunard ship means ultimate relaxation, and a unique opportunity to create some truly extraordinary memories with your loved one.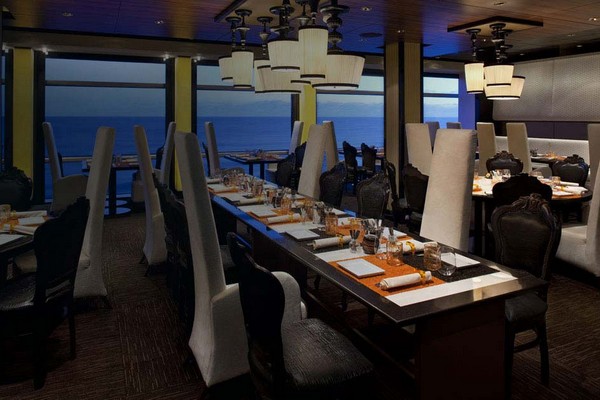 Celebrity Cruises
Let love take the lead on your Celebrity cruise with a Honeymoon & Anniversary Package. There are 3 options to choose from: Classic, Deluxe or Premium packages. This means that there is something to suit everyone, regardless of the number of years you've been together or the budget you're travelling on. These packages include little extras to really ensure that your cruise holiday is a romantic celebration of your love, with champagne, strawberries, roses, and even breakfast in bed.
Celebrity Cruises do allow children on board, as they are heralded as one of the most family-friendly cruise lines in the business. This could allow you to create a rare opportunity to embrace a more youthful approach to celebrating your anniversary milestone! You will surely be on the edge of your seat in the main theatre with high energy, custom productions such as "Pulse", "Remix" and "Edge" along with classic tribute shows rivalling top Broadway, West End and Vegas productions. You'll also experience innovative and award-winning European-style circus shows and unique British-style "Panto" shows. Also lighting up the main stage are guest entertainers, including aerialists, acrobats, comedians, singers, instrumentalists and magicians. If you're looking for a faster paced anniversary cruise, Celebrity Cruises will have a lot more to offer.
For more information on luxury cruises or anniversary packages, contact a Cruise Specialist or call 0800 22 11 00.
Other Travel Articles You Might Like...