Wed, 01/08/2012 - 4:20pm
Ever thought about taking a cruise holiday in the Mediterranean? With so much to explore, it's a must do when travelling to Europe. Jacinta McDonald from our Okara Park store recently cruised through the Mediterranean with MSC Cruises and shares her experience with us.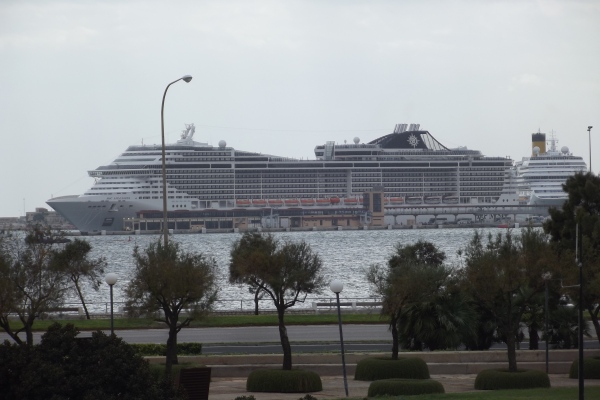 I boarded a 7 night cruise from Genoa, cruising the Mediterranean. Visiting the beautiful cities of Naples, Palermo, Tunis, Barcelona, Marseilles and returning to Genoa. Genoa is gorgeous, the coble streets and alley ways, the culture and people are lovely. Shopping is an experience with stores opened till late.
Shore excursions in each of the ports, Naples being my favourite as I toured the ruins of Pompeii. Loved walking around Palermo, visiting the markets, theatres and cathedrals. The sights in Barcelona - Cathedral and it's cloister to passing by Gaudi's apartment buildings, then visiting Gaudi's bizarre Parc Guell where amazing. Marseilles was a city to walk and enjoy food and wine by the waters edge, people watching and taking in the atmosphere.
Absolute must do:
Visiting Pompeii - the eruption of Mount Vesuvius buried the city of Pompeii. Excavation in the 18th century uncovered this amazing city, you just wander the streets with a tour guide telling the stories of the past, what the people of Pompeii went through in that time. You are able to see what and how they lived. Really is something to experience.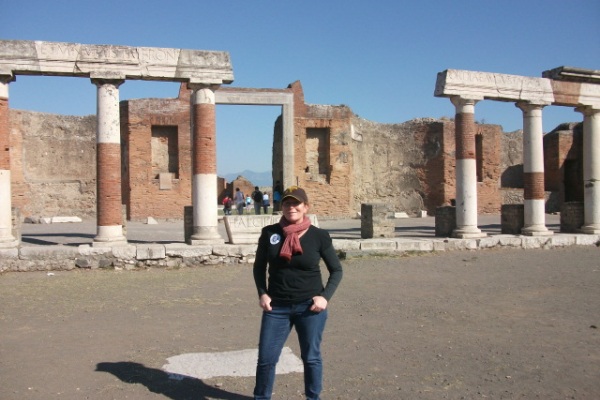 When:
I went in early October, being the last season for cruising that part of the Mediterranean. The weather was cool in some places. I would suggest a better time would be August/September.
What to eat:
Amazing Italian food, you have never tasted pizza until you visit Italy, Naples are said to be the best. Not to mention the wine. Food on board was plentiful, breakfast/lunch/dinner. Funny how you settle in quickly for having 3 full meals a day!
Shopping:
Variety of markets in Genoa, Palermo and Marseilles, picking up the souvenirs to buying shoes, bags and jackets. For me personally I would say for the real Italian leather shopping is the best in Florence.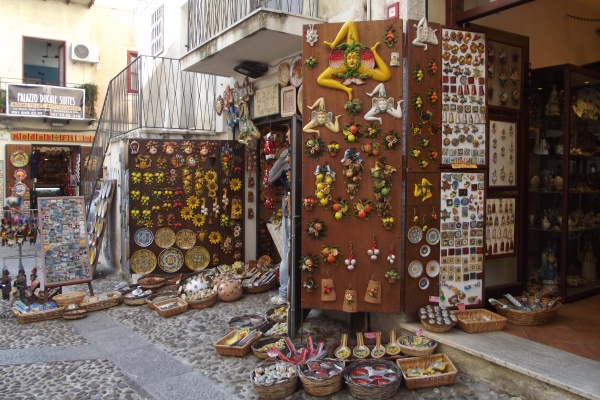 Cruising on MSC Splendida was such an experience. Fortunate enough to stay in a suite cabin, very comfortable, lots of room with balcony to sit and view the arrival and departures of each port. Life on board was amazing, day activities of lazying by the pool, reading a book, being active in participating in zumba classes to shopping at the duty free stores. Evening time would start with cocktails then onto a 5 star cabaret show, after the show heading to the dinning room for the best in Italian food, being completely spoilt by the staff, finishing at one of the many bars for dancing to live bands.
Cruising the Mediterranean is an experience I would recommend to all travellers who want to enjoy Europe hassle free. It was an amazing experience!
Looking for more information on Europe Holidays or Cheap Flights to Europe? Contact Jacinta McDonald from our Okara store or contact a Flight Centre travel expert– 135 stores nationwide. Phone 0800 24 35 44
Other Travel Articles You Might Like...