Fri, 13/07/2018 - 3:05pm
Cruising isn't just about sailing over vast expanses of ocean - some of the best cruise experiences can be found in the winding rivers and waterways of Europe.
Even if you're a cruising veteran, a smaller river ship, barge or river boat will grant you a completely new and unique experience of travelling on the water. Before you set off on your river cruising adventure, ask yourself; am I prepared for everything?
Read on for our top European River Cruise tips...
Pack smart and light
On most river cruises, there are no formal nights. Men, you won't need anything more than collared shirt and some nice pants. Ladies, leave your ball gowns and diamanté heels at home. Attire is 'country-club-casual' - even at dinner. Viking Cruises describe their dining experience as "a relaxed dress code in an elegant but informal restaurant". Best of all, many cruise ships include laundry services. Pack plain, washable tops and pants that are easy to mix and match so you can maximize your clothing options while travelling, but leave the delicate merino sweaters at home.
Make sure to leave some room in your suitcase for souvenirs as well!
Adjust your expectations
The small size of European river cruise ships means that you will not be offered the same amount of onboard facilities as those featured on big ocean liners. Likewise, the type of activities offered on river cruises are a bit more demure than those found on larger ships.
You can expect activities like cooking demonstrations, wine tasting, historical lectures and concerts. You won't find cabaret dinner shows, giant swimming pools or movie theatres, so make sure a river cruise is really the holiday for you before booking.
Timing is key
If you're looking to take a European river cruise on a budget, then aim to sail during the European spring and autumn seasons. Winter voyages, especially Christmas cruises, are expensive and hard to come by given their popularity.
Summer river cruises are also a bit steep, since demand outweighs supply during the busy travel season over school holidays and the weather means spectacular views of lush flora and fauna in the South of France. If you're willing to dish out a bit more, definitely go for a winter or summer cruise if you can - the scenery is stunning. You could also choose a cruise line like APT Cruising or Avalon Waterways, which offer all-inclusive luxury river cruising experiences.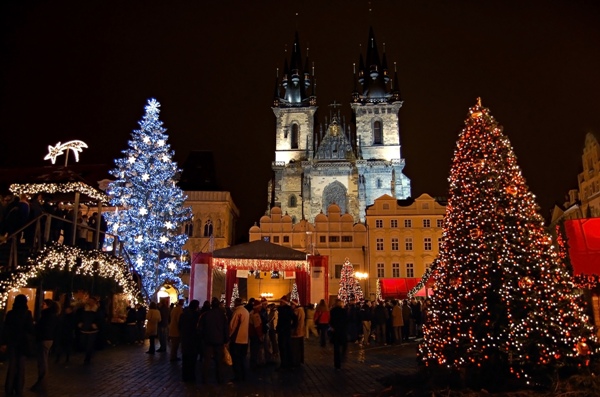 Know what you can handle
Cobblestone streets, walkways and stairs can be tricky to navigate, even for the best of us. If you are unsteady on your feet or have a heart condition, you might want to reconsider that 200-step climb to the top of the castle - pace yourself accordingly.
Alternatively, once ashore, many river cruises lines offer an easy-paced walking tour option. Make sure to do your research about the shore excursions that your cruise offers before you climb aboard.
Mind your Ps & Qs
Nothing earns a warmer welcome than saying hello in the local language. Learn to say "hello," "thank you" and "excuse me" in as many of the countries' languages as possible. Write it on a cheat sheet and keep with you, or simply make a note on your phone.
Chances are that the locals, upon hearing your broken German or Romanian will immediately speak to you in English. But you've made the effort and it won't go unrewarded. Plus it really adds to the whole European experience!
Cash is king
It's a good idea to make a list of the countries you'll be visiting and find a local bank that will order your foreign currency. Mainly, you'll need Euros, but if you can get any of the other currencies (and there are quite a few on the lower Danube river) you can avoid the high commission exchange fees when you're there.
Tipping at the end of your cruise is expected to be in Euros. Your cruise ship's front desk will also exchange currency of course, but there are some limitations. It's best to be as prepared as you possibly can to avoid stress and save money.
Weather to bring it or not
If you are travelling in spring or autumn, there will certainly be a variance in temperatures and weather patterns. Bring a decent, light rain jacket and a folding umbrella. If you're halfway tech savvy, downloading a weather app is a great idea as well, so you know what you might need in terms of clothing for the next days' shore excursion.
Electronics
Chances are you'll be bringing at least one electronic device with you on board your river cruise ship – be it a laptop, phone, camera or tablet. This means that you will also adapter cords and any other cords to connect to your computer.
It's a really good idea to upload all of your photos to a computer or tablet each day in case something happens to your camera or phone. Also, a very important note is to bring a good electric current converter. While the front desk on some of the river boats may be able to lend out a few converters, it pays to bring your own.
Stop & take it in
At least once on your river cruise holiday, head outside just before sunrise to really take in your beautiful surroundings. A fog-like mist rises from the river, birds quietly begin to chirp and the river looks like liquid silver. It's an experience that is simply unmissable, and a fantastic photo opportunity.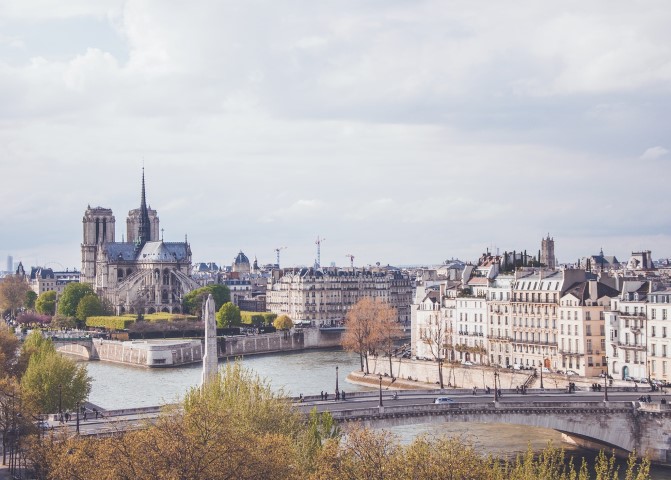 Arrive early or stay late
You will have travelled so far for your river cruise; it seems like a waste if you don't spend at least a couple of days in either your arrival or departure city.
Going on a Danube cruise from Vienna to Budapest? Why not spend two or three days in both cities! There are plenty of cruise packages that offer stay & cruise or even fly, stay & cruise options. These are good too as they also include your transport to/from the ship to the hotel. Research your options and try to include a few extra days on land to fully appreciate the cities of Europe.
Other Travel Articles You Might Like...