Mon, 25/06/2018 - 10:00am
Chart a course for ocean adventures in Canadian waters. With a strong maritime history and bound by the Pacific Ocean to the west and Atlantic Ocean on the east coast, Canada has a coastline that's made to cruise. Add breathtaking scenery and abundant wildlife to the mix and it's no wonder cruising Canada is on many Kiwi traveller's bucket lists.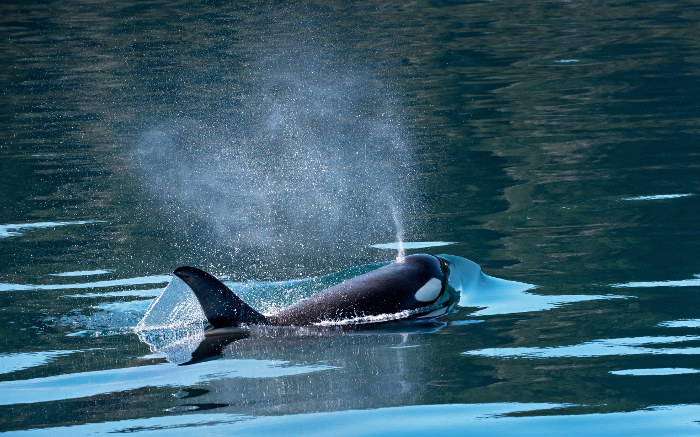 Cruising is one of the best ways to see Canada's varied marine wildlife.

Inside Passage
One of the most well-known Canadian cruising routes is the Inside Passage, which is typically a round trip from Vancouver or Seattle and heads up the west coast of Canada to the US state of Alaska. The passage is a series of waterways that connect Washington State's Puget Sound with the Alaska panhandle in the USA past the coast of British Columbia. The landscape along the way is characterised by more than 1,000 islands and islets, coves and fjords, carved out by glaciers during the last ice age, and with the occasional whale sighting.
This route can be experienced with a whole raft of cruise lines, including Princess Cruises. Two popular options are APT and Travelmarvel, both of which tailor packages that include land tours such as Rocky Mountaineer rail journeys and Canadian Rockies tours with luxurious stays in the likes of the Fairmont Lake Louise. Stops on this journey are typically at three or four l port towns, such as Juneau, Skagway, Ketchikan, and either Sitka, Haines, or Victoria, BC plus a day in Glacier Bay.
Expert Tip:
"When packing for an Inside Passage cruise, make sure you include chargers, a good camera and extra batteries (you will use them!), clothes for layering, thermal socks and good walking shoes, and a sense of adventure."
Northwest Passage
The Northwest Passage is a sea route that connects the Atlantic and Pacific oceans through the Canadian Arctic archipelago. This otherworldly route was only first sailed by a cruise ship in 2012 as previously it had been impassable due to the thick, year-round ice. As the ice pack has melted over the past decade, this has opened up the passage wide enough for passenger cruise ships to pass through safely. The journey has become a bucket-list trip for many and a staple route for the likes of Crystal Cruises, Ponant, Hurtigruten, Silversea and Regent Seven Seas Cruises.
The busiest season for Arctic cruises is during summer when there is round-the-clock sunlight, however winter cruises are becoming more popular as seeing the northern lights (aurora borealis) from Norway's most northern point is becoming popular. Early in the season is the most likely time period to see polar bears and walruses as they wrap up their winter hunting season while mid summer is when the Arctic's flora is most prominent.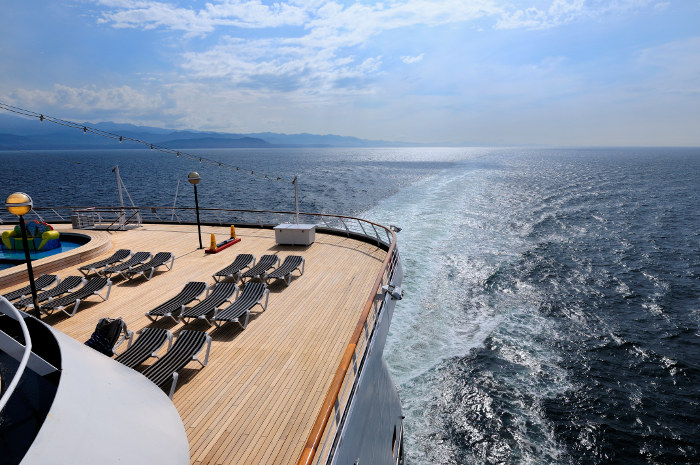 Cruising means unpacking once and enjoying all of the benefits of a hotel that moves with you.
Atlantic Provinces
Cruising into the stunning harbours and ports of the North Atlantic along the New England and Canadian coastline is wonderful at any time of the year yet the main cruise season for this journey is when the region is best on show over autumn as the warm rich colour palette paints the flora of the portside cities. There are typically more itinerary options available during this period with plenty of cruise lines operating on this route from New York, New Jersey or Boston, depending on the length of the cruise, often stopping in the provinces of New Brunswick, Nova Scotia, Quebec and Newfoundland.
Cruise lines with larger ships, such as Holland America Line, Royal Caribbean International, Norwegian Cruise Line and Princess Cruises, offer ocean journeys from four to 14 nights, while premium cruise lines, including Cunard and Celebrity Cruises, offer a mixture of luxury and mainstream voyages. Luxury cruise companies, such as Regent, Seabourn and Silversea, provide the option of all-inclusive itineraries along the Atlantic seaboard between the US and Canada's eastern provinces.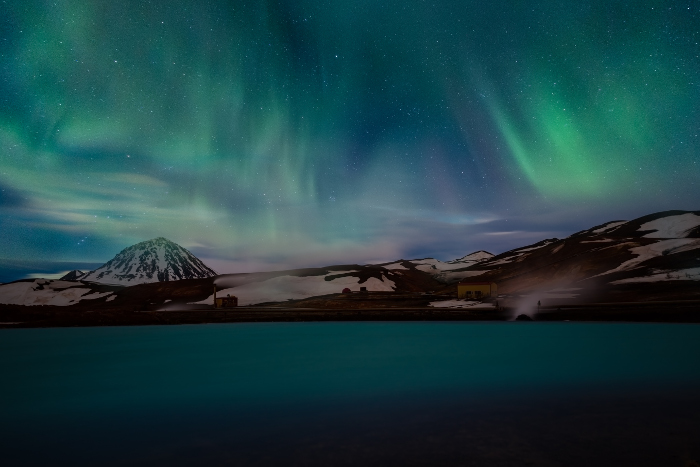 Cruises to the Arctic might mean a northern lights sighting!
Expedition Cruises
Exploration and adventure are the name of the game when it comes to Canada's expedition cruising. Travelling to remote destinations where the larger cruise ships aren't able to get to. Coasting along Canada's Atlantic and Pacific coasts, expedition cruises specialise in small ships with lines such as Hurtigruten, Lindblad Expeditions, Hapag-Lloyd Cruises and Crystal Cruises.
The smaller drafts of these cruise lines' expedition ships allow them to visit the less frequented cities and local communities along Newfoundland on the east coast and the Pacific Northwest up to British Columbia and Alaska with shore itineraries that focus on the culture, history, geography, biology and anthropology of these regions.
Expedition cruise stops are less likely to be at typical ports due to the use of Zodiac inflatable crafts instead of conventional tenders which is how they're able to provide that off-the-beaten-path experience. These cruises often anchor overnight close to shore so that guests are able to see early morning wildlife activity, too.
Other Travel Articles You Might Like...