Thu, 10/07/2014 - 4:11pm
As a kiwi traveller, the Gold Coast is often the easiest and cheapest option for a family holiday.
If you're worried about how to keep the kids (and yourself!) entertained while on holiday, read on and see Flight Centre's top picks for creating a memorable family holiday!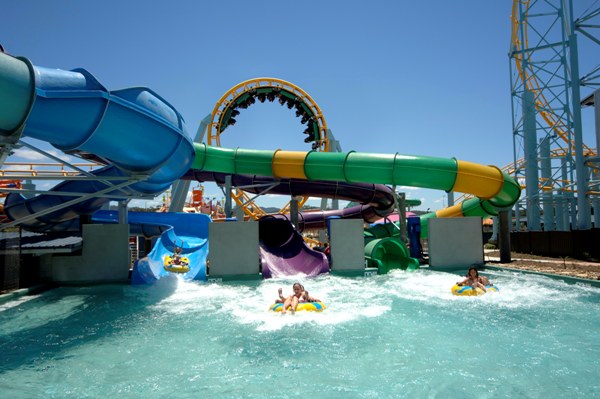 Amusement Parks
It is highly likely that your family would have heard of at least one of the world-famous-in-Australia theme parks.
Movie World offers thrilling rides and attractions featuring all of your favourite Warner Brothers characters. Here you can see characters like Bugs Bunny, Batman, Scooby-Doo and even Indiana Jones! Sea World is great for animal lovers; it's a perfect mix of amusement park and aquatic zoo. Wet n' Wild is a great water park for thrill seekers or relaxers - with an abundance of pools and slides, this is a great spot where kids can keep themselves entertained with friends. Lastly there is Dreamworld, which is also a great mix of zoo and amusement park. Dreamworld is famous for its exhilarating rides and wildlife displays – especially Tiger Island!
Helpful tip: Buy a family combo pass! These passes often allow you to enter the parks more than once; and by purchasing admission to all parks with one ticket, you end up paying less than you would individually!
Ripley's Believe it Or Not! Odditorium
This is a completely new attraction that is interactive and fun for the whole family! Your self-guided adventure is sure to astonish as you come face-to-face with remarkable relics and rare treasures from around the world. Hear amazing stories of history and adventure, magic and mystery. Experience incredible illusions, fun interactive games and life-size figurines of unusual characters who actually lived! See Australia's only twin spinning tunnels, an outer space odyssey adventure gallery, the world's smallest eco friendly car and the laser room experience. At about an hour in length, this wacky tour is a great addition to finish off a great day on the Gold Coast!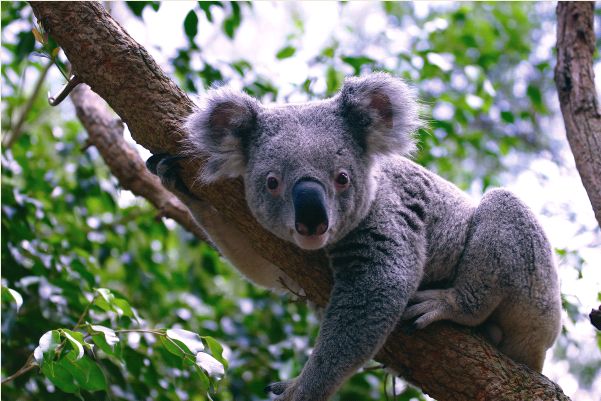 Wildlife Parks
It may feel quite touristy, but for the kids, there really is nothing like hand-feeding a kangaroo or cuddling a koala. Make a day of the Australian wildlife experience and head to a wildlife sanctuary or park.
Try a Paradise Country Aussie Farm tour for something a bit different. You'll receive a great hands-on experience with the animals, plus there are other brilliant attractions included like Paradise Country Gold Fossicking where you can fossick for gold, silver and precious stones. Visit Clancy's Opal Mine, where you can uncover your very own opal in a dusty mine. The kids will absolutely adore the animal nursery which is home to gorgeous baby lambs, piglets and calves.
The Wax Museum
The Gold Coast Wax Museum is Australia's largest museum of its kind featuring more than 110 life-size wax effigies, copies of the British Crown Jewels and dioramas of Australian history. Come face-to-face with eerily similar versions of Prime Ministers, Presidents, Dictators, entertainers, members of the royal family and many more!
If you have time, we highly recommend visiting the Chamber of Horrors (set in its own medieval dungeon) – a guided tour covering the grim record of Human Cruelty throughout the ages. More spine chilling than fiction, it is the only display of its kind in the world. This one is better suited to the older kids though!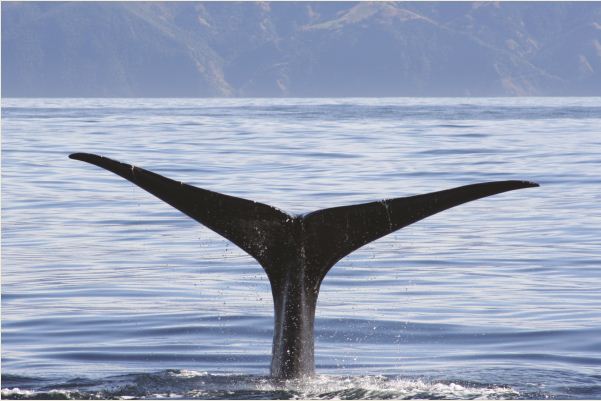 Whale Watching
If you've never witnessed these majestic creatures in person before, it's a must-do and an experience the whole family will never forget. This is your opportunity to marvel at the majestic Humpback whales in their natural environment with the stunning Gold Coast skyline glistening in the background.
There is an abundance of companies offering whale watching experiences on the Gold Coast, so it's very easy to find something to suit your budget and time restrictions. Take a half-day tour on a smaller, more personable boat, or go all out and sign up for a whole day trip aboard a large, air-conditioned boat with a crew of knowledgeable staff. Be sure to get yourself a disposable waterproof camera for this experience!
Tree Top Walkway
O'Reilly's Tree Top Walk allows you to walk through a canopy of flowering and fruiting trees covered by vines, orchids and ferns. This walk is a great opportunity to see the many birds and animals that inhabit the tree tops.
The walk is 180 metres in length and is made up of nine suspension bridges, with much of the walkway being 15 metres above the ground. Two observation decks have been constructed in a Strangler Fig above the walk way, the highest one being 30 metres above the ground! This is a great option for a day out with the family involving exercise and a little bit of education!
For more info on Gold Coast family holidays, contact a Flight Centre travel expert today – 130 stores nationwide or call us on 0800 24 35 44.