Tue, 05/02/2013 - 7:31pm
Travelling with kids can sometimes be an exercise in patience, particularly on flights where everyone is confined to their seats until landing, so to help lighten the load we've collated 5 top tips you can use on cheap flights to Australia or anywhere else.
1. When booking your flight, request seats at the front of the section. This will provide lots of extra legroom which you can use to spread out a bit more during flight, keep bags with games, books or whatever handy, and allow the whole family to stretch their legs. Whether you're able to grab seats like this will depend on the availability and how full the flight is, but generally the earlier you book the better. You could also try requesting these seats on check-in, but you'll also need to be quick to grab them before they're allocated to anyone else.
2. Bring toys, books or games from home to keep the kids entertained, particularly if they're favourites and therefore more likely to hold their attention longer. If you arrive at the airport only to remember the toy bag still sitting where you left it on the dining table at home, check out the airport shops for activity books you can buy before boarding. Make sure to eke out any toys, books and games throughout the flight, as this will ensure the kids don't get bored with them all too soon and you can present them with new ones as they tire of those you've given them earlier.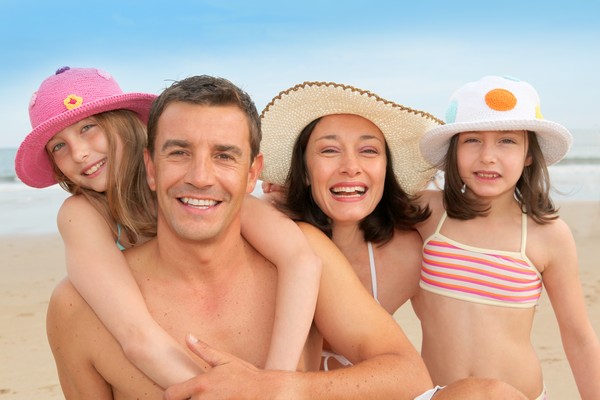 3. Ask the cabin crew about any kids' games they may have available to borrow during the flight. Some airlines have portable game consoles which are handed out on request, and which can be a goldmine of TV shows, music and games. If these aren't available the cabin crew may have packs of cards or even crayons and blank paper for drawing. Whether you're travelling to Australia or further afield, most airlines include personal entertainment devices and screens per seat, in which case you may have all the entertainment you need!
4. Get on the plane as early as possible to get organised before main boarding starts. Consider having one parent going ahead while the other stays in the departure lounge with the kids. The first parent can then get everything organised to ensure that any items needed for takeoff or the beginning of the flight are easily to hand before everyone arrives. The other parent can then keep an eye on the kids in the departure lounge and allow them longer to move about freely before boarding.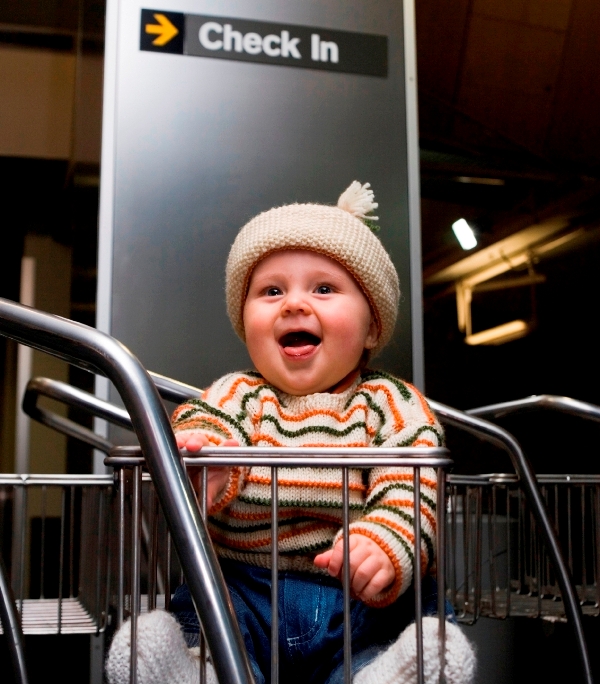 5. Use what's in and around your seats already. While the contents of your seat pocket may not be the first (or even the tenth) place you'd look for entertainment, the in-flight magazine could be used for impromptu games. For example, challenge the kids to count the number of pictures of aeroplanes in the magazine to see who can find the most. While they're doing this, have a quick look through the magazine to find pictures of a couple of specific things (eg. A type of animal, a celebrity etc.) and then challenge them to see who can find each of them first.
One of the best sources of happy memories are family holidays, where everyone can spend quality time together away from the demands and bustle of 'real life'. With just a little bit of planning travelling with kids can be a fun exercise at the beginning and end of your holiday, rather than something to be dreaded!
Looking for more information?  Contact a Flight Centre travel expert – 135 stores nationwide. Phone 0800 24 35 44.
Other Travel Articles You Might Like...