Thu, 04/09/2014 - 4:46pm
Whether you're on a relatively short flight or flying for 12 hours or more, sometimes the thought of passing the time during a long haul flight can be daunting. While it's not always the most enjoyable environment (particularly if you're flying in economy), there are few things you can do on board to pass the time.
We have compiled a few tips to help you to enjoy your next flight. Also, take a look at our Airline Guide and Airport Guide, full of helpful tips for flying.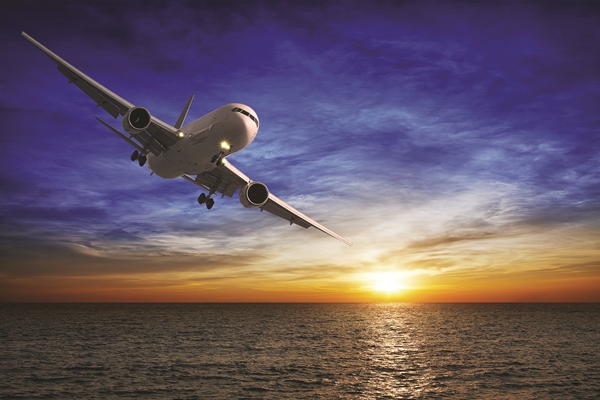 Decent headphones
It's not uncommon to board your flight only to find your headphones are rattled, cracked, or don't work as well as you would like. Investing in a decent set of noise cancelling headphones before you board can be a life-saver on a long haul trip! They're particularly useful when you're wanting to block out noise from those around you, enjoy the on board movies or music in silence or have a nap. They also make a big impact on your ability to enjoy the entertainment options on board.
Stretching
It can be tempting to spend your flight journey nestled in your seat. However it's important not only for your comfort, but for your body that you take the time to stretch regularly. Stretch by walking up and down the aisle every few hours. This will help with blood circulation, allow you to relax your muscles and ultimately leave you feeling a bit more relaxed and balanced. Failing to stretch can leave your body feeling cramped and swollen which can lead to a very uncomfortable journey.
Freshen Up
Think about how nice you feel after freshening up in your bathroom at home; the same feeling applies for your flight! Brushing your teeth after a meal, or cleaning your face and hands with hygiene wipes may seem like a small gesture, but will go a long way in helping you to feel clean and relaxed. This will also help you to feel and look refreshed for when you arrive at your destination!
Adapt to Local Time
To combat travel fatigue, set your watch to the current time of your arrival destination as soon as you board your flight. Aim to plan your naps and meals around your the local time of your destination and use your in flight "down–time" as a chance to prepare for new conditions.
Bring your own Entertainment
Great tip for families: Hope for the best but prepare for the worst when it comes to on board entertainment. If you plan to rely solely on your airlines audio system, you might find yourself caught short. Pack a range of entertainment options - books, magazines, playing cards, even a writing journal are all great items to bring on board. If your final destination speaks a foreign language, you could also bring along an audio player and use the quiet time as a chance to learn a new language!
Dress for Comfort
Avoid being too warm or too cold by dressing for comfort and dressing in layers. This means replacing stiff clothing for pants and tops that allow your body to breathe and move during the flight. We recommend bringing a jersey in your on board luggage for when your air conditioning cools, and a lighter top for when the plane warms up. It's common for people to experience slight swelling in their feet during a long-haul flight, to control this, wear comfortable shoes that allow your feet to breathe. Also, pack a pair of socks (preferably compression socks) in your carry on for when you want to remove your shoes. This will keep your feet warm and allow your blood to flow regularly while you're seated.
Relax, unwind & enjoy the Journey
While your flight may feel like a long journey as you wait to reach your final destination, think of your flight as an experience. Airlines now offer more entertainment, food, beverage and seating arrangements than ever before. Make the most of the relaxing amenities and use the quiet time as a chance to completely relax and unwind. Let your holiday start the moment you walk on board, rather than when you reach your destination.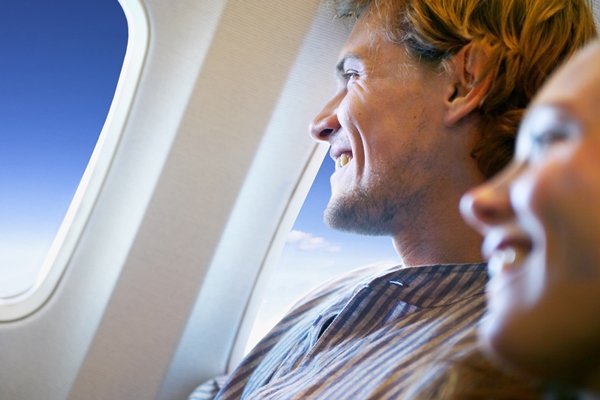 Remember, at Flight Centre we're the airfare experts and home to the Lowest Airfare Guarantee! If you're looking to book airfares to any destination around the world, we can help. 
Contact a Flight Centre travel expert  today - 130 stores nationwide. Phone 0800 24 35 44.
Other Travel Articles You Might Like...