Tue, 07/10/2014 - 4:21pm
Just north of Brisbane lies the beautiful town of Noosa where you can enjoy a variety of adventure sports, a sophisticated café lifestyle, golden beaches and plenty of designer stores.  With many things to see and do, Noosa caters to all.
Browse your way through the array of boutique stores, cafes and restaurants as you walk up and down the bustling Hastings Street. Find good quality fashion at designer stores and fine cuisine at local bars and bistros. For a family activity you won't forget, visit Nitrogenie, a fascinating ice cream parlour that uses the magical ingredient of nitrogen to freeze cream within seconds. I recommend trying the Lemon Meringue! As the sun sets, admire the beautiful lights that shine through the trees, making Hastings Street a glittery mystical place.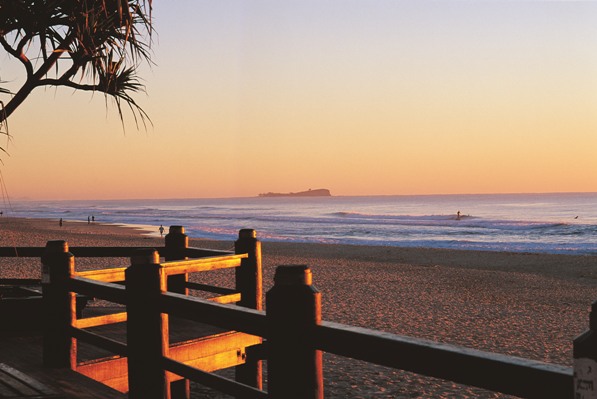 Noosa National Park is an ideal place to escape from everyday city life. There are a variety of trails of various lengths and climbs to be explored. The walk around the coastline is great for its spectacular ocean views along with its easy access to various bays. As you walk, take a moment to hear the sounds of Australia's native birds and admire the lush green surroundings.
Noosa Beach is not only beautiful to look at but spacious to relax and unwind in. The amazing waves make it a great place to watch or try surfing. Take a walk along the boardwalk and admire the beautiful oceanfront scenery, sparkling blue waters and luscious white sand. Stop and have a coffee at one of Noosa's buzzing cafés, overlooking the waves. And at the end of the day, admire the beautiful sunset touching the horizon.
For adventure sports, check out Noosa River. You can learn how to stand up paddle surf with an instructor, hire a jet ski for the day and ride with the friendly dolphins. Be your own captain and hire a boat from the large range of rentals available and try family fishing. Depending on what time of year you visit, book yourself a ticket to go on a whale and dolphin safari. Or, spend an afternoon kayaking up and down the beautiful calm waters of Noosa River.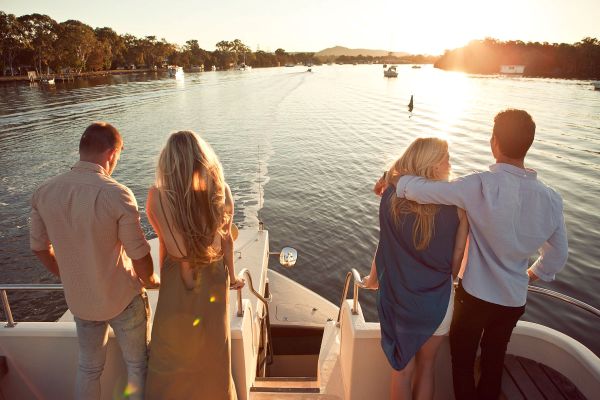 And if you feel like taking a family drive, visit the big and busy Eumundi Markets on a Wednesday or a Saturday morning, open till late lunch time. Find local produce, content and arts & crafts among the large variety of stalls. Eumundi Markets offer a great ambience, live music and fantastic entertainment. They are also home to many excellent food stalls that shouldn't be missed. As a tip, get in early to avoid the crowds!
For more information on Sunshine Coast holidays, contact a Flight Centre travel expert - 130 stores nationwide. Phone 0800 24 35 44. 
Other Travel Articles You Might Like...