Fri, 25/07/2014 - 10:49am
Some travel for culture, others for sights and scenery, and some just simply travel to discover new cuisines.

We have put together a list of 10 amazing dishes from some of our favourite places around the globe.  Whether you consider yourself a "foodie" or not, we encourage you to try these meals when you are on your next getaway...
Argentina – Churrasco con Chimichurri
If you love a good piece of steak – Argentina's Churrasco con Chimichurri is one meal not to miss.
This dish is typically made with the countries famous grass-fed beef. Locally it is cooked over a wood fire or a cast-iron skillet, cut into thin diagonal slices and served with a tangy herb sauce. Order a glass of Argentinian red wine with your meal and you will be in heaven!
Brazil – Feijoada
While many people can easily associate Caipirinha's to Brazil, they might not be able to do the same with Brazil's most popular dish, Feijoada.
Feijoada is a rich mix of meats and beans, cooked low and slow into a rich broth. Traditionally for peasants, Feijoada is now a popular dish on a range of Brazil menus. You will usually find it served with shredded kale, collard greens, rice and an orange slice.
Greece - Lamb and Eggplant Moussaka
Made famous by legendary Greek chef, Nicholas Tselementes, Moussaka is similar to a casserole;  made by layering eggplant with spiced lamb, and topping it off with a creamy béchamel sauce. You can still try Moussaka if you are a vegetarian; many cafes and restaurants can substitute the lamb for a variety of Grecian vegetables. Top your Moussaka off with a glass of wine as you relax in the Grecian sun.
India – Lamb Korma
Lamb Korma is a rich, creamy dish originally from the northern region of India. It's not their most signature dish, but more of a special-occasion meal, often eaten at lavish events like weddings. In a Korma, the meat or vegetables are braised in a pot with minimal liquid. Depending on where you are in India, this liquid might be water, yoghurt or stock. Local dishes, such as Lamb Korma are great to try while in India, you will notice the difference between locally cooked curry, and westernised curry… and how hot a "hot" curry really can be!
Indonesia – Tumpeng
Tumpeng is an interesting dish, especially for travellers who are not familiar with Indonesian cuisine. Basically it's a cone-shaped rice dish, accompanied by a range of side dishes. The rice cone itself has been labelled one of Indonesia's culinary icons. The dishes that accompany Tumpeng can be a range of things including vegetables, fried chicken, sweet and spicy fried beef, anchovy with peanuts, egg and much more.

Italy – Fritto Misto
Sampling pizza and pasta while travelling in Italy is a must. But if you want to expand your cuisine sights further, we recommend trying the delicious national favourite Fritto Misto. This delicious dish combines the freshest local seafood, meats and vegetables, and uses olive oil as a base for frying them. Try Fritto Misto on a hot Italian evening with a tossed salad – you won't regret it!
Mexico – Red Snapper Veracruzana
Who doesn't love Mexico for its tacos, burritos and enchiladas? But while you're there we recommend trying something different, Red Snapper Veracruzana. Within the Mexican Gulf Coast state of Veracruz, you can see a strong influence in Spanish culture and this is certainly one dish where you can taste a mix of the Spanish and Mexican cultures. The dish has two main elements, local red snapper and a thick salsa, Veracruzana, made from tomatoes, hot peppers, olives, raisins and capers, which covers the snapper before it is baked in the oven. It's also a healthy alternative to many of Mexico's signature dishes.
Samoa - Palusami
A favourite local dish with tourists in Samoa, Palusami is a combination of taro leaves, coconut milk, taro and onions wrapped in a young banana leaf or older taro leaf, cooked in an Umu. Like the relaxed atmosphere in Samoa, there is a relaxed feel about the dish, leaving chefs the freedom to add their favourite meats to their own recipes, or even curry for some island spice.
Spain - Paella
Paella is one dish where you can really "have it all". What could be better than pairing your favourite meats or vegetables in Spain with the freshest Mediterranean seafood? The beauty of Paella, along with many types of Spanish cuisine, is that there plenty of options to choose from. You will find a new twist on Paella in each corner of Spain. This is a great dish to try while abroad, find your favourite recipe and bring it home with you to try in your own kitchen.
Turkey - Baklava
If you have a sweet tooth, Baklava is for you. This famous desert combines pastry, walnuts, cinnamon, cardamom, cloves and honey-lemon syrup. Baklava won't be hard to find in Turkey, it's a staple item in many of the countries cafes and restaurants.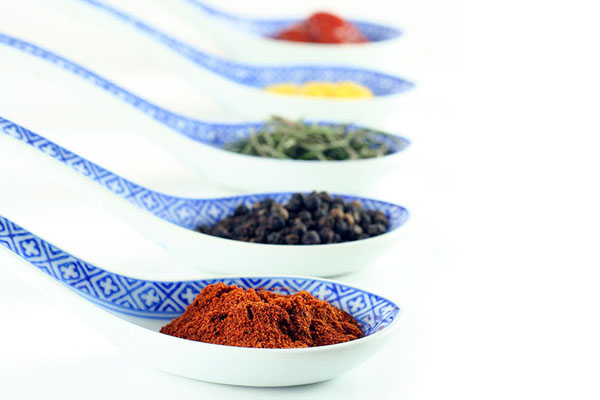 Ready to book your next holiday? Contact a Flight Centre travel expert – 130 stores nationwide. Phone 0800 24 35 44.
Other Travel Articles You Might Like...