23 of our favourite travel books to help distract you during lockdown!
Mon, 23/08/2021 - 11:38am
Now that we're finding ourselves in lockdown again, we need something to help us dream of travel, so how about a good travel book to distract ourselves from being in Level 4? There's nothing quite like the qualms of contemplating life while on a train journey across Canada, while walking from Canterbury to Jerusalem, or even when making one's way from Cairo to Cape Town. These travelogues cover all of these, as well as cultural commentary like 'why the Danes are so happy', 'how geography influences politics', and of course, the age old 'journey of self discovery on the road'. Read on for a list of our 23 favourite travel books to get you dreaming of travel again!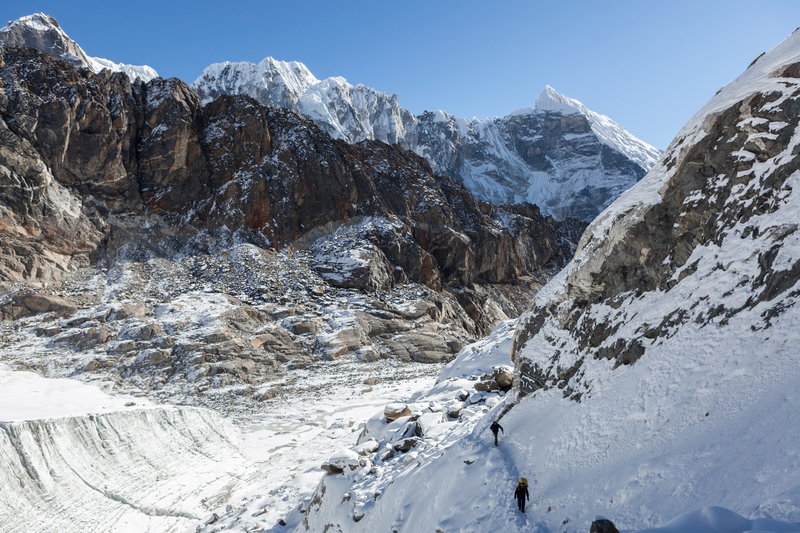 The Himalayas mountain range. Image credit: Getty Images.
1. The Girl Who Climbed Everest - Bonita Norris
This is the kind of book that will have you reassessing what you're doing with your life (and what better time than now to do so?). Following the journey of British woman Bonita Norris, from a teenager with an eating disorder to climbing the world's tallest mountain, it explores human connection, physical and mental boundaries and proves just how far you can go when you believe in yourself.
2. The Art Of Travel - Alain de Botton
We all know the excitement of anticipation, the desire for exotic places, and the sense of pleasure that witnessing life in a new place provides, and De Botton summises it all perfectly in this book. Quoting other distinguished travellers, like Van Gogh, Baudelaire, Wordsworth and more, he takes us on a journey of feelings; the perfect trip to take from home.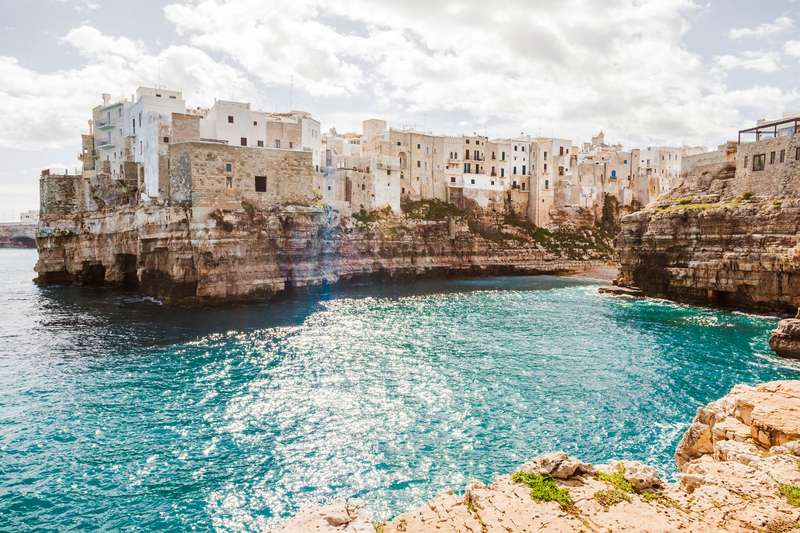 Puglia, Southern Italy. Image credit: Getty Images.
3. On The Road - Jack Kerouac
If there's one timeless travel story, it's this 1957 tale of Sal, a man who travels west from New York City, making friends, partying and discovering many a tangent to travel down. Sal's desire to see the world is familiar, and his growth into a better person as a result of his travels is highly relatable.
4. The Almost Nearly Perfect People: Behind The Myth Of The Scandinavian Utopia - Michael Booth
The Scandinavians appear to have it all together, but is it really true? In this hilarious commentary by British journalist Michael Booth - who has spent more than 10 years living amongst the Nordics - you'll learn about secret societies, how elves can halt construction in Iceland, and why the Danes are so happy despite having some of the highest taxes in the world.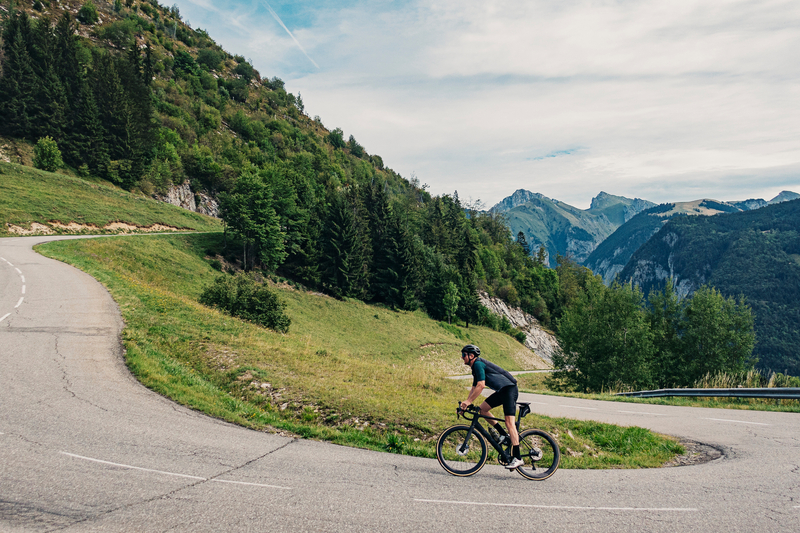 Cycling through France. Image credit: Getty Images.
5. French Revolutions: Cycling The Tour De France - Tim Moore
The acknowledgement page of this book thanks the Tour de France press office, "without whom none of this would have been difficult". This sets the scene for what is a hilarious account of Moore attempting to cycle the full route of the Tour de France.
6. The Caliph's House: A Year In Casablanca - Tahir Sah
Wanting to escape his daily grind in London, Sah buys a house in Casablanca and moves his family there, wanting a carefree childhood for his kids and a new adventure for himself. An adventure he certainly gets - dealing with bureaucracy, corruption, thieves, gangsters and a whole new culture, where simple tasks seem infinitely difficult. It's a captivating story that will certainly transport you.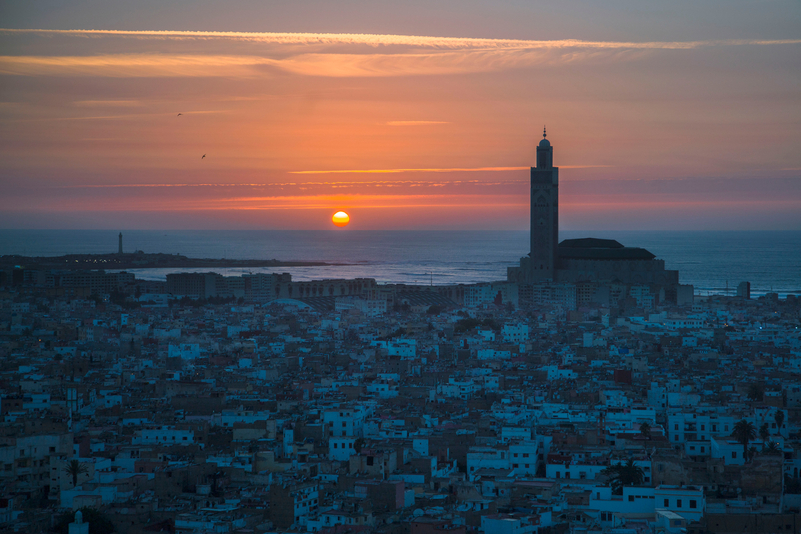 Casablanca, Morocco. Image credit: Getty Images.
7. In Praise Of Slow - Carl Honoré
It's rather timely to be reading this when we're all being encouraged to stay at home and slow down. Carl Honoré explores our constant need for speed - to be more efficient, pack more into each hour of each day, and how it's changed us over time. The book then explores the many slow movements that have cropped up around the globe, starting with the slow food and cities movements that will transport you to the south of Italy in the most romantic way.
8. Prisoners of Geography - Tim Marshall
Written by seasoned journalist Tim Marshall, this book comprises 10 maps that show how the geography of places has influenced politics, wars and more. It explains how the Northern European Plain is the reason France and Germany became best friends not enemies; that the unconquerable Himalayas are the barrier between China and India going to war; and how the North American landscape allowed the USA to become a global powerhouse.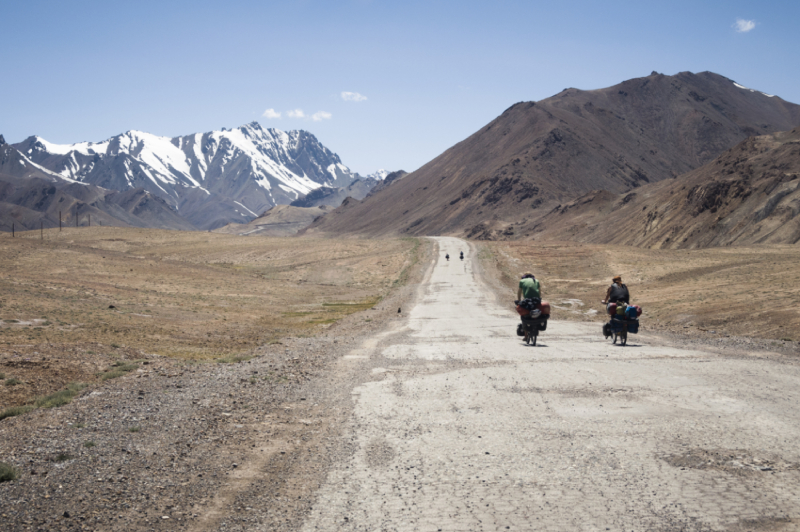 Cycling the Silk Road. Image credit: Getty Images.
9. Lands Of Lost Borders - Kate Harris
This incredible story follows Kate and her friend as they set off to cycle the famed Silk Road. The further she cycles into the wilderness, the more she realises the boundaries we set for ourselves, how borders shape and restrict humans and nature, and how the connections formed between humans and nature can transcend both fences and cultures.
10. The Geography Of Bliss - Eric Weiner
What makes a society happy? Weiner set out on a yearlong journey to find out. From visiting places as far flung as India and Iceland, Denmark and Qatar, and even Moldova (allegedly the world's unhappiest place), he discovers some humorous cultural experiences and some memorable moments with the locals. But happiness? You'll have to read it to find out.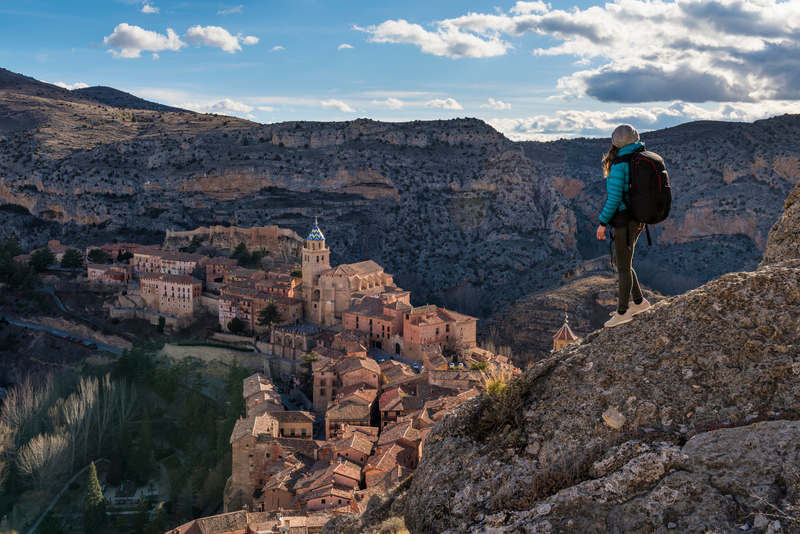 Hiking in Spain. Image credit: Getty Images.
11. The Alchemist - Paulo Coehlo
Following a shepherd boy from Spain to Egypt, this tale is about chasing dreams, learning to go with the tide of life, and discovering the meaning of life and love. It's one of the most-read books in recent times, and as a fairly short read, you'll get through it in no time.
12. The Adventures Of Tintin - Hergé
This series of 24 books are the ultimate introduction to wanderlust for any child. Colourful comics that see Tintin explore the world over, are an escape for kids of all ages, and definitely a favorite for bedtime stories.
13. Almost French - Sarah Turnbull
If you've ever dreamed of starting a new life in Paris (who hasn't?) then this book is the ideal couch companion. It's the story of an Australian who moves to Paris on a whim after meeting a charming Frenchman at a dinner party, and learns to navigate the paradoxes of modern France. A story that's both funny and informative. Along the way, you'll discover how the French have dinner party topics, that it's a faux pas to go to the bakery (or anywhere) in tracksuit pants, and how you get around French building laws.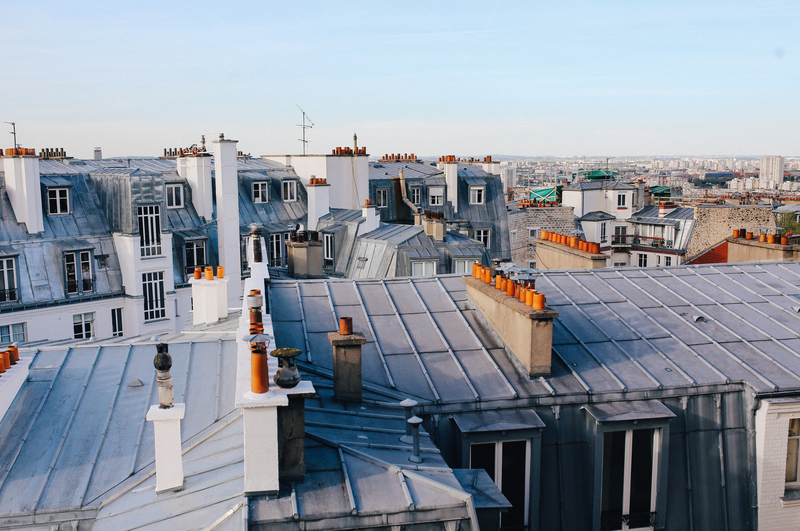 Paris rooftops. Image credit: Getty Images.
14. Unlikely Destinations: The Lonely Planet Story - Tony & Maureen Wheeler
The story of how the world's most famous guidebooks came to life, this book follows Tony and Maureen on their journeys around the world from the 1970's into the 21st century. There are plenty of travel tales as well as insights into the Lonely Planet business and how it got it off its feet.
15. Around The World In 80 Trains - Monisha Rajesh
Her first book, Around India In 80 Trains, was so popular that Rajesh did it all again; this time through North America, Asia and Africa. The 72,000km journey is beautifully described, Rajesh really knows how to bring a place to life with words. From the trans-Canadian to the luxe Venice Simplon-Orient Express, she captures the romance of rail travel perfectly.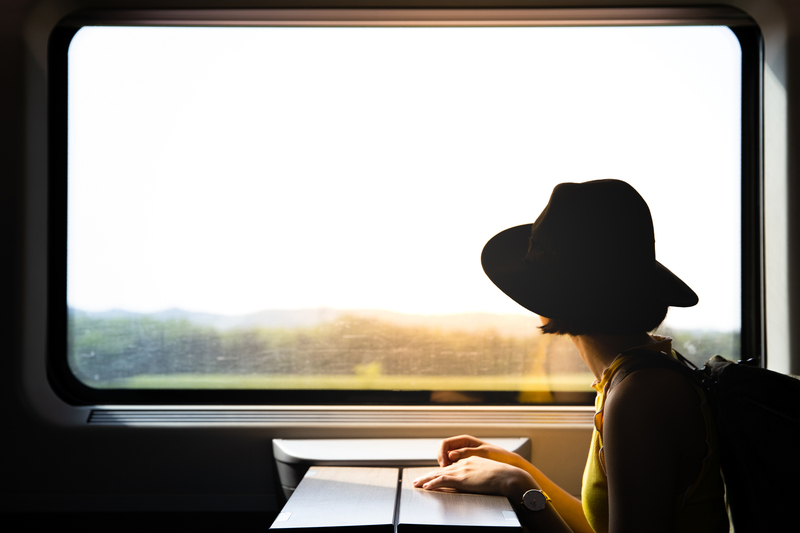 Rail travel - where you get to enjoy the journey as much as the destination. Image credit: Getty Images.
16. The Beach - Alex Garland
You may have seen the film starring Leo? Me too. The book is better though (as they always are). It's the classic tale of backpackers searching for paradise that most travellers can relate to. By finding it, are you actually ruining it? Or was it always just an illusion? Highly recommended, especially if you've seen the film and didn't know it was a book.
17. Full Tilt: Ireland To India By Bicycle - Dervla Murphy
An absolute classic, Murphy is responsible for writing many a travelogue, but this remains her most well known. Written in 1965, it accounts her incredible solo cycle to India, along which she encountered wolves, heat exhaustion and a need to use her pistol… a wild ride indeed.
18. Vagabonding - Rolf Potts
Potts spent 10 years on the road, so as you'd expect, this book about long term travel is filled with gems. There are travel tales that get quite philosophical about being on the move for a long time. There is also plenty of practical information, from how to save money, to how to live on the road.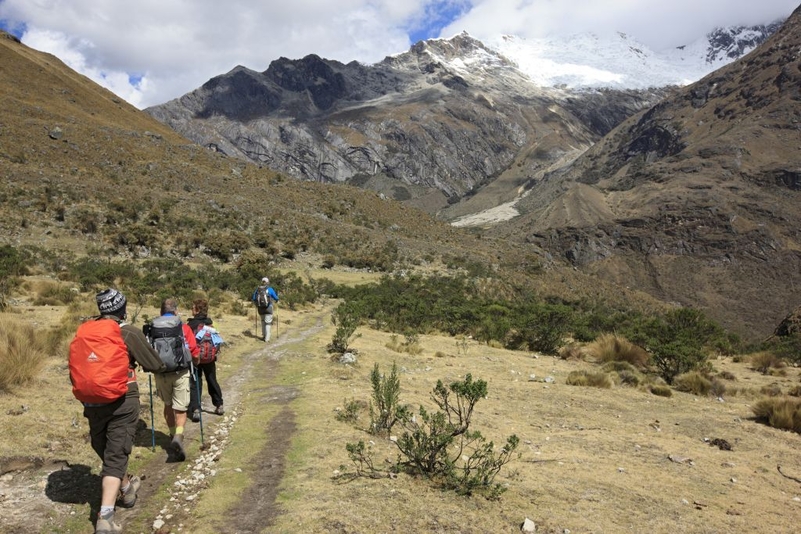 Trekking through the Peruvian wilderness. Image credit: Getty Images.
19. Turn Right At Machu Picchu - Mark Adams
Following in the footsteps of archaeologist Hiram Bingham, Adams treks through the Peruvian wilderness in search of Incan ruins. A great modern day travelogue about a place on many a bucket list.
20. A Year Of Living Danishly - Helen Russell
Another book on figuring out why the Danes are so happy (I get it, they have mastered life, they are the happiest). This story was written when Russell followed her husband to Denmark for a job opportunity he received at the Lego factory. Covering everything from education to interior design and those extremely high taxes, the story is a funny tale of trying to fit in. Anyone who's spent any time living in a foreign country will be able to relate.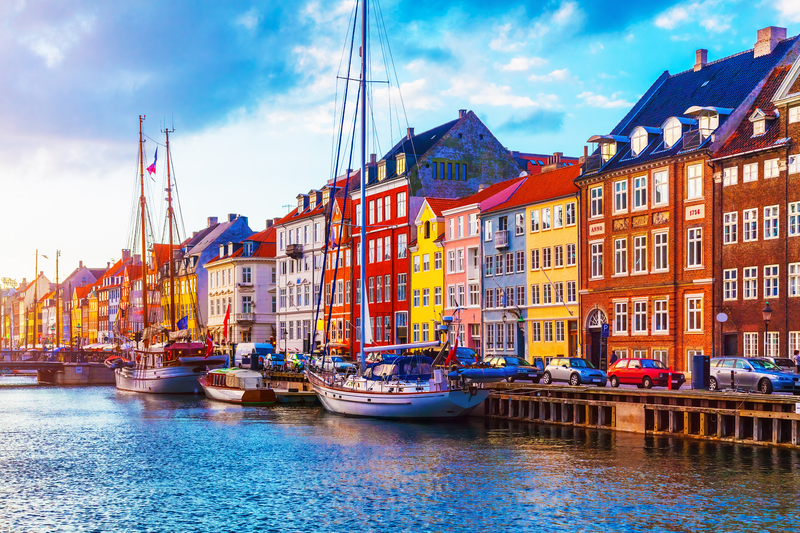 Nyhavn in Copenhagen, Denmark. Image credit: Getty Images.
21. The Crossway - Guy Stagg
A 10-month trek from the UK to Jerusalem took Stagg from Kent in the middle of winter, across the Alps in the snow, and through myriad different cultures, meeting many characters along his way. The biggest journey though, as always, is the one of self-discovery. After suffering from depressive thoughts, this far-flung trip is revelationary. And it won him multiple awards when released in 2018, too.
22. Dark Star Safari: Overland From Cairo To Cape Town - Paul Theroux
A true artist when it comes to the written word, Theroux describes Africa so well, you really feel like you're right there with him, seeing the animals and feeling the heat as you read. Covering his journey from the north to the south of the continent, this is a wild adventure into the great unknown; a fantastic read.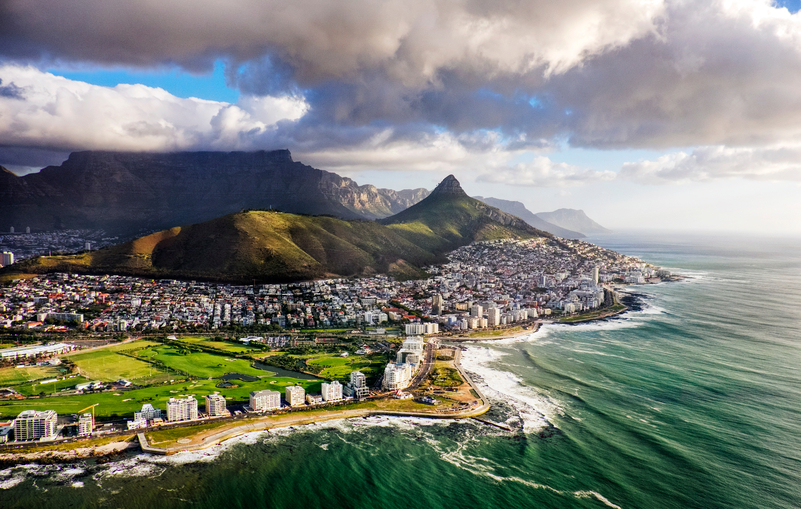 Clouds over Lion's Head and Table Mountain, Cape Town, South Africa. Image credit: Getty Images.
23. Topdeck Daze - Bill James
We couldn't have a list of travel tomes without including this one! This is the story of how Flight Centre founder, Graham "Skroo" Turner and two mates bought a double decker bus, fitted it out, and sold the beds, so they could pay for their summer holiday from London to Kathmandu. One successful bus trip led to another, and eventually they acquired more buses and started Top Deck Travel. This was just the start of the journey for Turner, who's determination and willingness for change saw him go on to found Flight Centre (in Australia first) - now a company in over 36 countries around the globe!

Looking for more lockdown distractions? Why not learning a new language?
This blog was originally published on Flight Centre Australia's website.

Top image credit: Woman reading. Photo by Seven Shooter on Unsplash.
Other Travel Articles You Might Like...