Thu, 09/08/2012 - 4:06pm
Flight Centre travel expert Frances Cebalo from our High Street store has recently travelled to New York.  She shares with us her top three casual eating spots in the big city!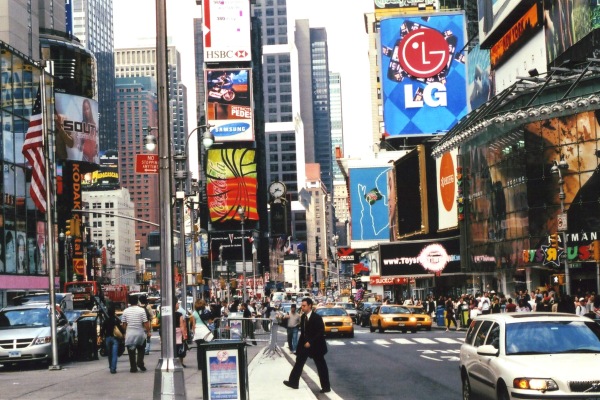 - Levain Bakery
For the Best Cookies
Blink and you will easily miss it!! A tiny bakery located down some stairs in a basement and not far from Central Park.  They serve amazing cookies for around USD$4 each. They are the size of a muffin! About an inch thick, crisp on the outside but soft and gooey on the inside, I recommend the double chocolate chip and the chocolate with peanut butter.
- The Stanton Social
A great Tapa's Bar
This tapa's bar has the real New York vibe to accompany it's delicious food. I recommend the French onion soup dumplings with a glass of wine – a great end to a busy New York day.
- Grand Central Station Food Hall
Food court
Grand Central Station is a tourist destination in itself, so why not stop and grab a leisurely bite to eat amid the hustle and bustle, from the impressive food hall. There's plenty of variety and ample seating. Open daily!
Looking for more information on New York Holidays  or Cheap flights to USA? Contact Flight Centre travel expert France Cebalo from our High Street store, or one of Flight Centre's 135 stores nationwide. Phone 0800 24 35 44.
Other Travel Articles You Might Like...