Thu, 07/08/2014 - 4:10am
A USA trip has crossed the minds of everyone at least once when thinking about where you might like to travel.
The glitz and glamour of American TV shows and movies can often be misleading, so make sure you hit some of our top 10 iconic stops in the USA to get your fill of true Americana. You'll be seeing red, white and blue before you know it!
South by South West Festival
When thinking about diversity (in music terms) Texas isn't generally what jumps to mind. Austin's South by South West Music Conference and Festival is one of the worlds most diverse and well known worldwide, attracting approximately 32,000 people to Austin every March. The original goal was to create an event that would act as a tool for creative people and the companies they work with to develop their careers and share ideas. Last year's festival line-up boasted the likes of Kanye West, Jay Z and even Lady Gaga!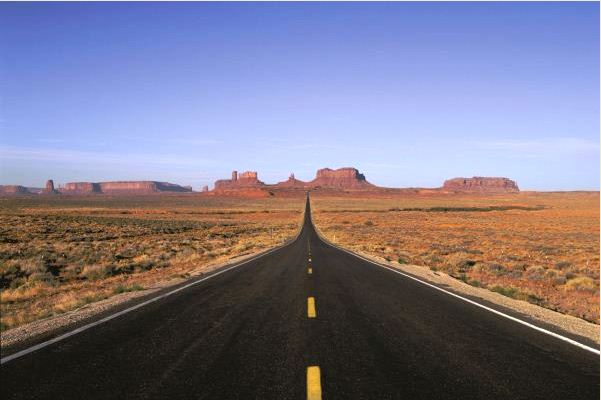 Desert Drive – Vegas to LA
To leave the hustle of Vegas and cruise out into the peace and quiet of the Mojave Desert with the top down is pretty much heaven on a stick. This iconic journey is a must-do for anyone travelling the States, and there are plenty of stops along the way to make! The key is to do your research and plan before you go. Why not have a look at the world's largest thermometer, Zzyzx Road, the Primm Roller Coaster or the Luxor light? The desert sands are your dusty oyster!
Indy 500
Gentlemen, start your engines. The deafening roar from the 30 or more racing cars and the 500,000 spectators around the concrete oval is something for the memory banks. Known as the Brickyard, the sprawling Indianapolis Motor Speedway hosts more than just a race. People camp out for three days beforehand just to be part of the spectacle. A must-have on the list for any and all petrol heads!
The Superbowl
Tampa Bay, Florida hosts the sporting event of the year in the United States. Head to the Superbowl to experience one of the most insane sporting atmospheres in the world! It's likely to be a rowdy night, so you might want to unwind with a trip to the Everglades, the Keys or the beaches of Miami. Or, if sports aren't really your thing, the Superbowl is such a huge event in the American year that it's a great time for any tourist to hit any destinations that would otherwise be hugely busy – read: Disney World!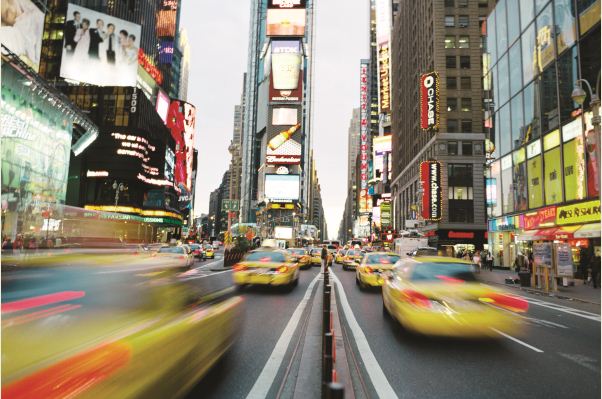 New York Restaurant Week
Fancy a cheaper bite in the Big Apple? Every season, New York hosts a restaurant week, during which more than 200 of the city's finest restaurants offer three-course lunches from just US$24  and dinners from US$35. The eateries include Michelin-starred Café Boulod, Devi, Fleur de Sel, Gotham Bar and Grill and Vong. This is the perfect time to Instagram the hell out of the fancy food that you're eating; go on, you know you want to.
Graceland
No one can pass through Memphis without visiting the home of Elvis, open for tours since 1982. It is surprisingly small and unsurprisingly hillbilly in taste and style. Prices on these tours are generally under the $100 mark, so it can be a great little add-on to your USA trip! So pop on your Blue Suede Shoes for a Little Less Conversation and do it My Way! (But actually Elvis' way).
Dollywood
Some 35 miles southeast of Knoxville and just north of the Great Smoky Mountains is this shrine to country music's current First Lady – the one and only Dolly Parton. It is as tacky as you imagine it to be, but she is great fun and offers some insight into Tennessee mountain culture. This is a great stop for any adventure lovers with a huge theme park and water park. There are also cabins you can stay in if you don't think you can do it justice in a day.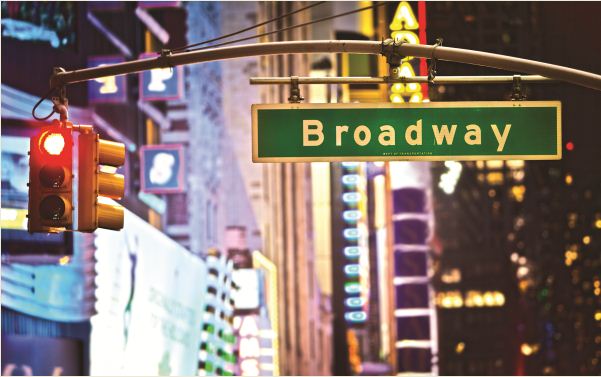 See a Broadway Musical
To fully experience the dazzle and sheer energy of New York, all you have to do is see a big production show (Chicago or The Producers for example) on Broadway! Be warned: tickets to the big hits are hard to come by and often expensive, but totally worth it. It will pay to try and plan ahead for this and get your tickets nice and early. You can rest assured you'll be humming show tunes for the rest of your trip.
Go Ivy League
A student-led tour of some of America's finest universities offers an appreciation of the country's (often overlooked) highbrow side. In Harvard, for example, you get a tour of Harvard Yard's handsome architecture while treading where heavyweights such as Franklin Roosevelt and John F Kennedy once walked. Plus anything that happens on campus stays on campus, so that's always a plus.
Paddlewheel Riverboat Cruise, Ohio or Mississippi River
A journey through America's heartland, past storybook towns on the Ohio River or the mighty Mississippi, is a trip back in time. Bellow out 'Old Man River' and think back to when times were simpler... Experience a slice of true Americana as you float down the water highways once paddled by the country's earliest explorers. As you stop in some of the country's legendary port cities—Memphis, New Orleans, Cincinnati, Louisville, and St. Louis—you'll see and hear how the river shaped American history.
Other Travel Articles You Might Like...