Thu, 21/08/2014 - 11:39pm
The United States of America; the land of opportunity. With so much to see and do in the USA, sometimes it's hard to know where to begin planning, so tours where everything is organised for you are awesome. Here are our top picks for tours of the USA!
New Years in Vegas
Both Topdeck and Contiki offer 4-day Las Vegas New Year trips. Take in Sin City on its craziest night of the year with bottomless drinks, guest DJs in the best nightclubs while you get VIP treatment. You'll head straight to the front of the queue after a celebratory dinner and introduction to the city. This trip would be perfect if you're in the USA around that time and need some instant party friends. After you've welcomed in the new year, head out on a trip to the Grand Canyon, Zion National Park, zip-line or skydive! If your stomach isn't that strong, lax around the pool or check out all the outlet shopping.
Alaskan Wonder Tour
This one's for the thrill seeker and animal lover - Alaska is like nowhere else in the world! Get yourself on a 14-day Alaskan Wonder tour with Trek America and take the ultimate adventure with dog sledding, glacier hikes, national park wandering and wildlife spotting!
Camping out in the wilderness has never been so awesome with bears, moose and whales as your neighbours. Explore the continent's largest mass of glaciers, peaking over 16,000 feet and step onto the ice for a short hike, or try your hand at ice climbing on Root Glacier.  At night, your specialist guide will help you pick out the freshest fish, then teach you how to cook it over the camp fire. Finish it off in Anchorage, where you'll be back to reality with funky Alaskan themed pubs, raising a glass to the trip of a lifetime.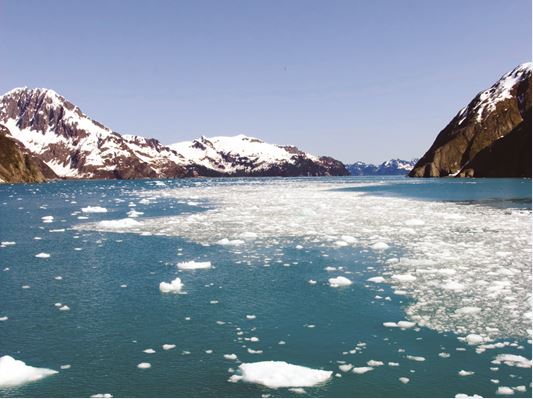 Wild Western USA
If you want to see the remote wilderness of the USA and still get a taste of the fast-paced cities, this 12-day Intrepid trip is for you. Starting in LA, you'll move down to San Diego, then onto to Mojave Desert through to Joshua Tree National Park then up to Grand Canyon National Park.
Party your way through Vegas and catch a cabaret show before leaving civilization behind once again for the scolding desert heat of Death Valley. Next up is Yosemite National Park with amazing hiking and bike trails and perfect rivers for cooling off after all of that adventure. Finish off the tour in San Francisco, where you'll awe at it's famous charms and want to do the whole trip again in reverse.
East Coast USA
Don't miss the best of the East with G Adventures tour of the East Coast of USA. Beginning in New York City, you'll head through Washington DC and roam the political capital, with its hoards of museums, statues and monuments. From there, you'll trip up to Niagara Falls and take a ride upon the famous 'Maid of the Mist'. You will even discover the world of the Amish in Pennsylvania, take a buggy ride and devour a meal at a classic Dutch restaurant. Pennsylvania is also home to the Hershey's chocolate factory so of course you'll take a stop here.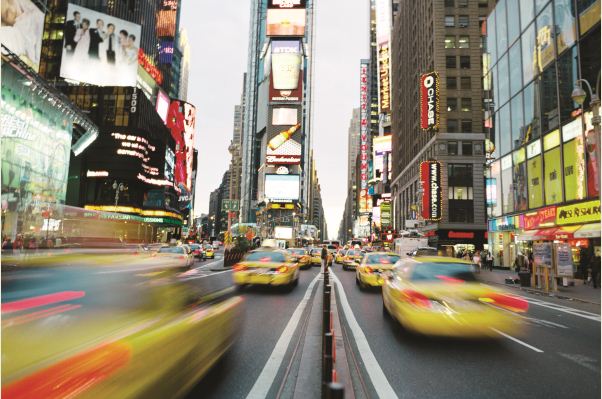 Southern Adventure
Crazy about cowboys, country music and Texan BBQ's? Yes or no, this Contiki tour is an out of the ordinary trip that will leave you wanting to move to a ranch. Starting in Los Angeles, in just 13 days you'll visit Vegas, the Grand Canyon, Durango, Albuquerque, Amarillo, Dallas, Memphis and New Orleans. This trip is perfect for foodies, as you'll discover all the cuisine the South is famous for; grits, chicken fried steak and Texan BBQ ribs.
Coast to Coast
Can't decide what you want to see? Cut through the middle and go from  Coast to Coast with Topdeck. Departing either Los Angeles or New York, this  is the ultimate USA road trip. You'll head across country through the southern states seeing destinations such as Las Vegas, the Grand Canyon, Monument Valley, Austin, New Orleans, Memphis, Washington DC and heaps more. The options for activities are dream worthy; from a jeep tour of Monument Valley, to a tour of Graceland to Navajo Nation. You'll tick so much off your bucket list in 21 days, you'll need to top it up.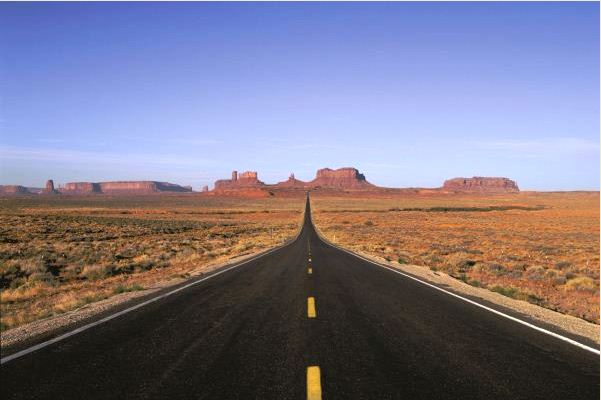 Around the world in 80 days? How about 48 states instead? With Trek America's Great 48, you'll spend 80 days on the road exploring all but 2 of the states and have the option to extend your trip to cover all 50 by hopping over to Hawaii and Alaska. You'll do everything you imagined on this trip and more.
Other Travel Articles You Might Like...