Tue, 04/07/2017 - 3:40pm
The "Aloha State" is made up of 8 main islands and many of them are overlooked by holiday goers who enjoy the ease and convenience of Waikiki. The island of O'ahu is known as "The Meeting Place" due to the popularity of Honolulu, but just a short plane ride away are other islands teeming with incredible spots and hidden gems.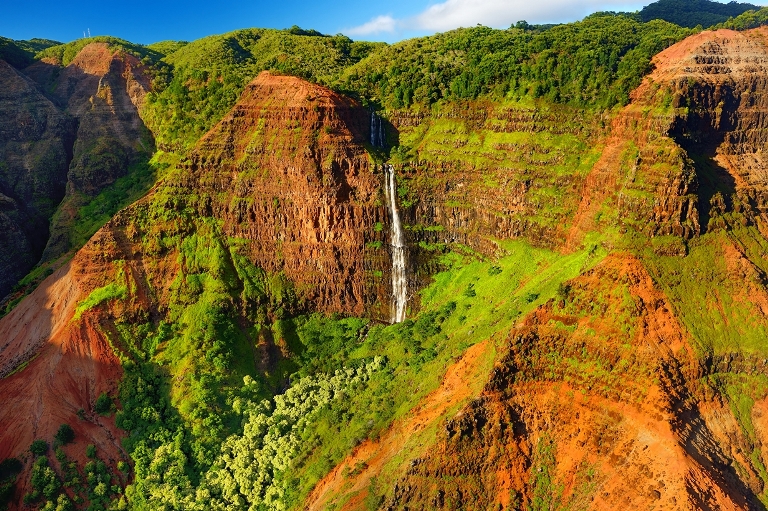 Aerial view of Waimea Canyon. Photo: Shutterstock.
Kauai
Kauai's nickname is the Garden Isle for a very good reason. The island's tropical climate means it's covered in lush jungle, rugged landscapes and beautiful vistas. It's home to the "Grand Canyon of the Pacific", the Waimea Canyon, and the picturesque Na Pali Coast, which can be admired by sea or by a multi-day hike.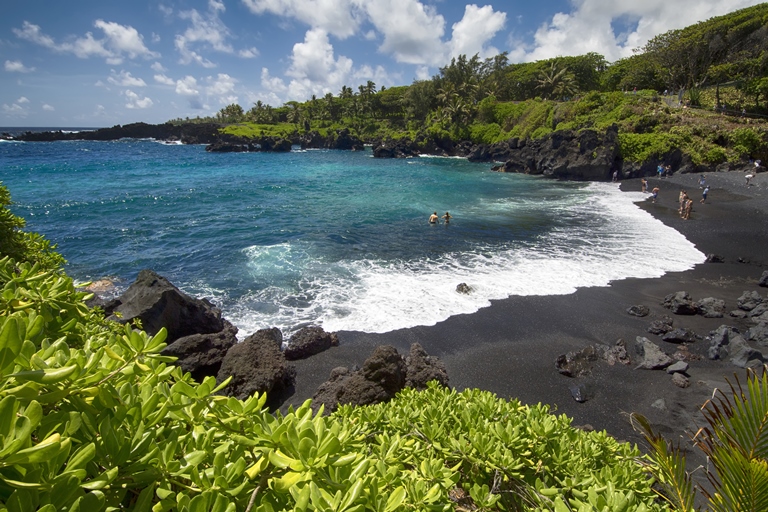 Black sand beach at Waianapanapa State Park, Maui. Image: Shutterstock
Maui
Maui has all the magic of Hawai'i with less than half the tourism of Honolulu. The laid back island is known as the Valley Isle, but could just as easily be the Isle of Beaches. Take the "Road to Hana" and you'll be spoiled for choice with its soft white sand beaches, volcanic black sand beaches and a unique, almost hidden, red sand beach. Visit the ancient Banyan tree in Lahaina, hike to the striking Iao Valley Needle or take a ride out to Molokini crater to snorkel with some bright, tropical fish.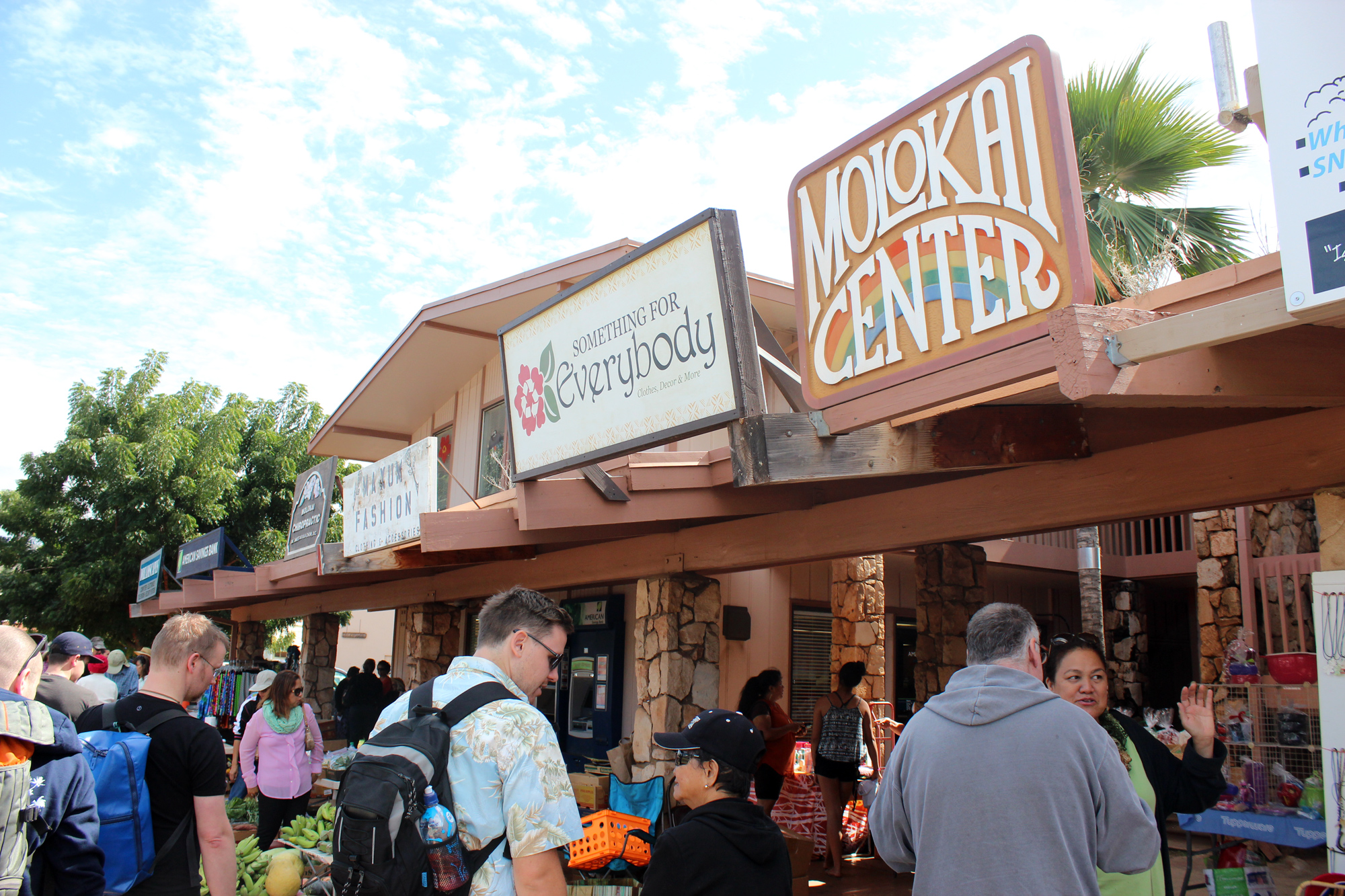 Local market place on Molokai. Photo: Amber Holyoake
Molokai
In the winter months, Humpback Whales journey to the warm waters between Molokai, Maui and Lana'i to breed and raise their young, making Molokai a great place for whale spotting. Whether you're on the ferry between islands, admiring the world's tallest sea cliffs, or simply keeping an eye out from the beach, you're highly likely to spot a Humpback's tail as it dives or see one propel itself from the water. With no traffic lights, shopping malls or large hotel complexes, Molokai has a true island feel to it. As the locals on the Friendly Isle say, "slow down, it's Molokai!".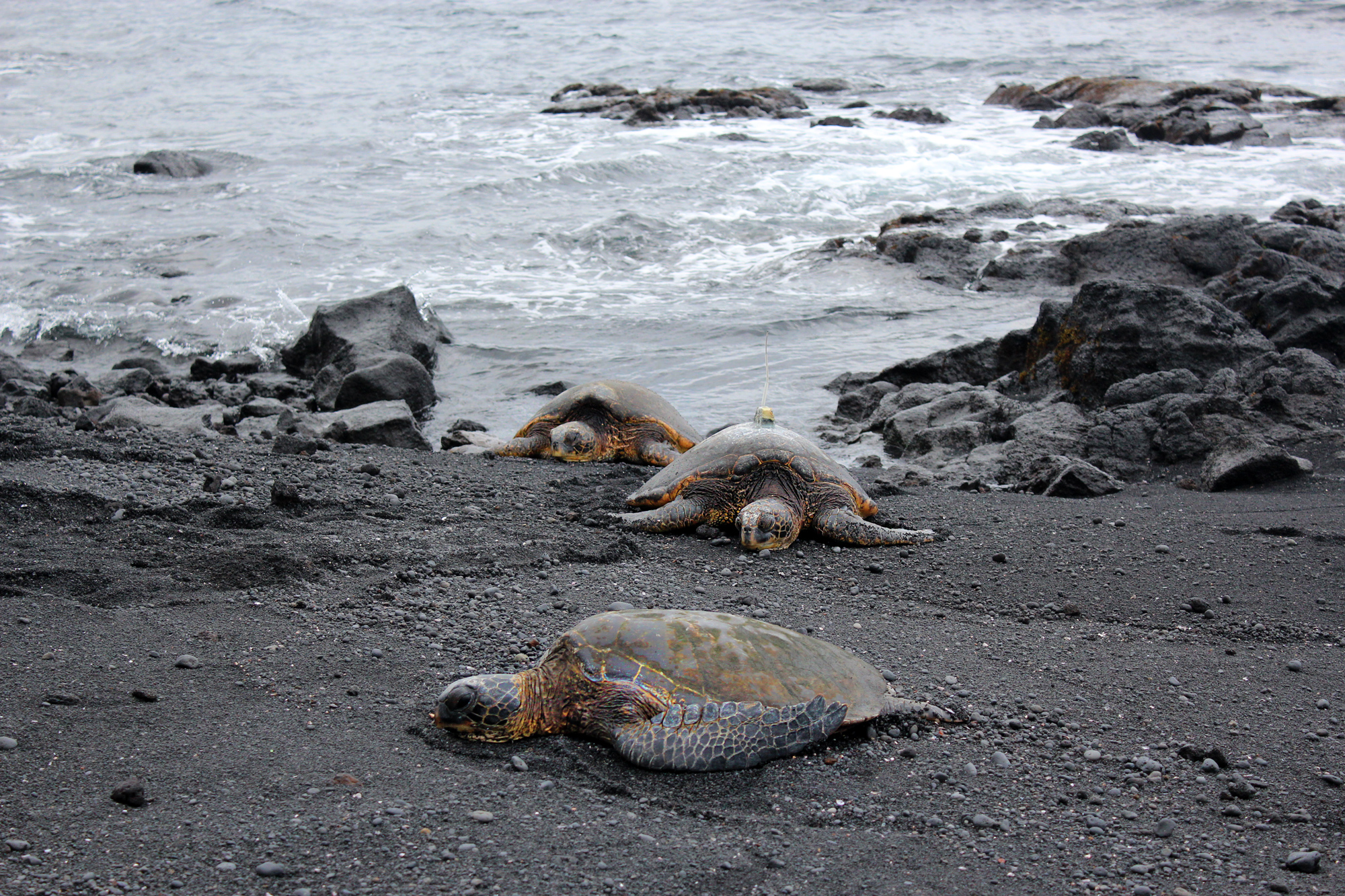 Green turtles relax on the black sand of a Hawaiian beach. Photo: Amber Holyoake
Hawai'i
The Big Island is a natural wonder. Its volcanic activity certainly attracts crowds; there aren't many places in the world where you can witness a live volcano crater. The rest of the island is covered in striking landscapes and has beaches to rival Maui's. A popular spot is the South Point, where the cliffs attract locals and brave tourists alike to jump off into the Pacific Ocean or into a treacherous blow-hole. Green turtles and Spinner dolphins are also a common sight, there's even a local pod of dolphins who are often seen at the site of Captain Cook's death on Hawai'i's West Coast.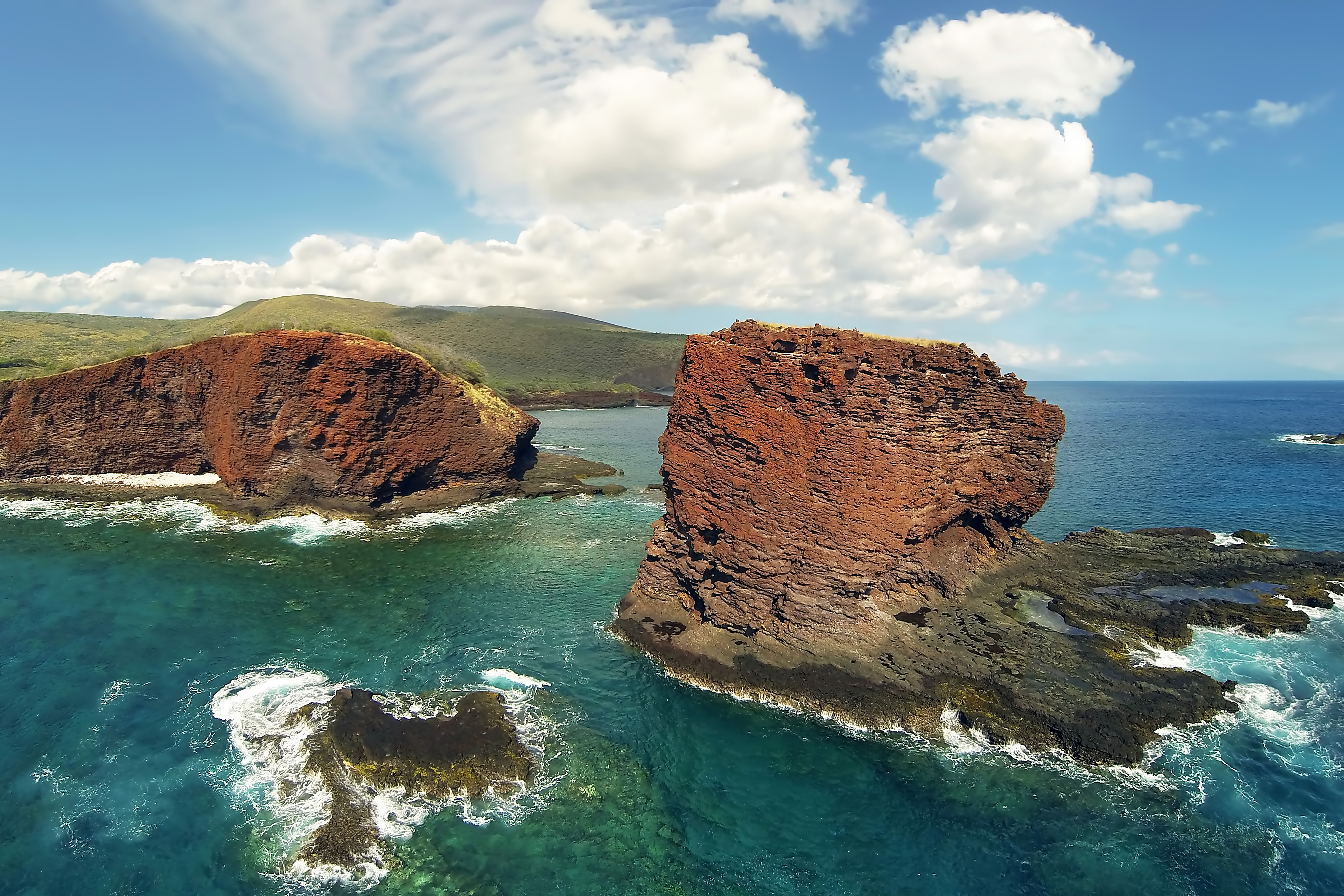 Drone Aerial View of Puupehe (Sweetheart Rock), Island of Lana'i - Hawaii. Photo: Shutterstock
Lana'i, Niihau & Kahoolawe
The three smallest islands of Hawai'i are very rarely visited by tourists, with two being privately owned, and access to Kahoolawe is prohibited. So while you may not be able to visit the Pineapple Isle, Forbidden Isle or dauntingly named Target Isle, they are stunning to see from air or water.
Other Travel Articles You Might Like...