Fri, 16/10/2015 - 9:34pm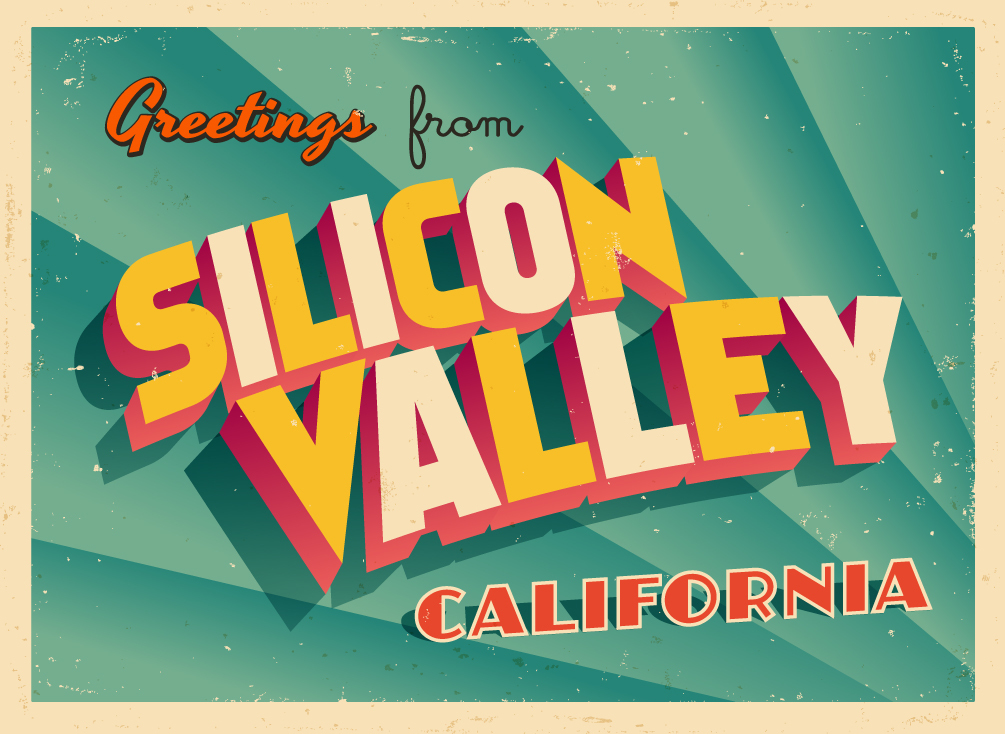 For an area that's arguably the centre of the contemporary civilisation, Silicon Valley attracts remarkably few tourists. That's largely because the tech mecca, located around 40 minutes south of San Francisco, is a place of work, not leisure. Why bother with tourism when you're busy changing the world while generating billions of dollars in profit? Despite its lack of visitor amenities, the area is still worth a day trip – if only to put a place to familiarly techie names like Cupertino (Apple), Mountain View (Google) and Menlo Park (Facebook).
And so early one Saturday last year, a group of us piled into a friend's van in San Francisco and headed south. A high-speed freeway runs direct to San Jose, Silicon Valley's largest city, but we took the quieter, slower Route 82. The road follows the path of El Camino Real, a 1000 kilometre route connecting California's 21 missions, religious outposts established by the Catholic church between 1769 and 1833, when the state was still Spanish (and briefly Mexican) territory.
We passed Colma, San Francisco's out-of-town necropolis, where three-quarters of the land is cemeteries and the dead outnumber the living by 1000 to one, and stopped for breakfast in Burlingame, a pretty and prosperous town in the heart of the South Bay commuter belt. Stacks is a local chain restaurant open for breakfast and lunch only. Their banana, coconut and macadamia nut pancakes are justifiably famous, and Eggs Louis – eggs, crab meat and hollandaise on an English muffin – is a worthwhile twist on the classic Eggs Benedict.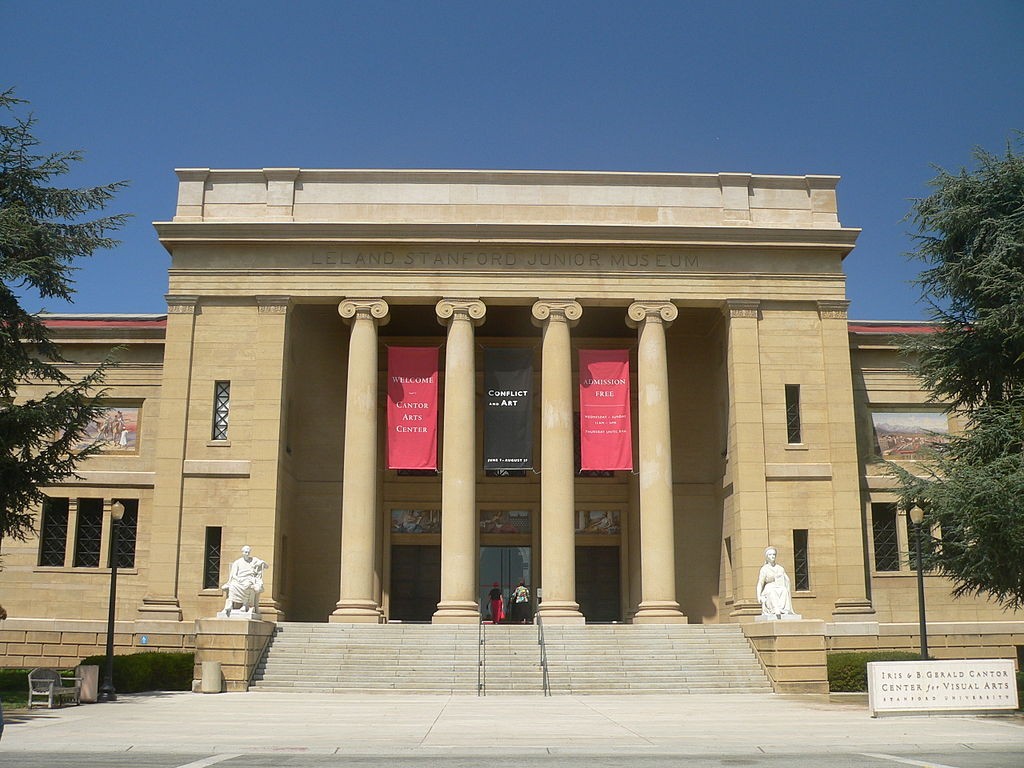 Facebook headquarters, Menlo Park. Credit: LPS.1/Wikimedia Commons.
Onto the first official stop on our Silicon Valley tour. When we visited, 1 Hacker Way in Menlo Park was still a building site. Six months later, Facebook unveiled their new global HQ, a gargantuan industrial park designed by star architect Frank Gehry and boasting a 9-acre (3.6 hectare) garden roof. Just the place for an after-work game of touch.
A few kilometres south of Menlo Park is Stanford University – the world's second-highest ranking university and the academic engine that powers Silicon Valley entrepreneurship. Founded in 1885 by railway tycoon Leland Stanford, the university has a distinctively Californian look: low-slung, red-roofed Mission revival buildings surrounded by eucalypts and native oaks. We poked our heads into the spectacular, Venetian-inspired Stanford Memorial Church and spent an hour at the Cantor Arts Center, a superb art museum with one of the largest collections of Rodin sculptures in the world.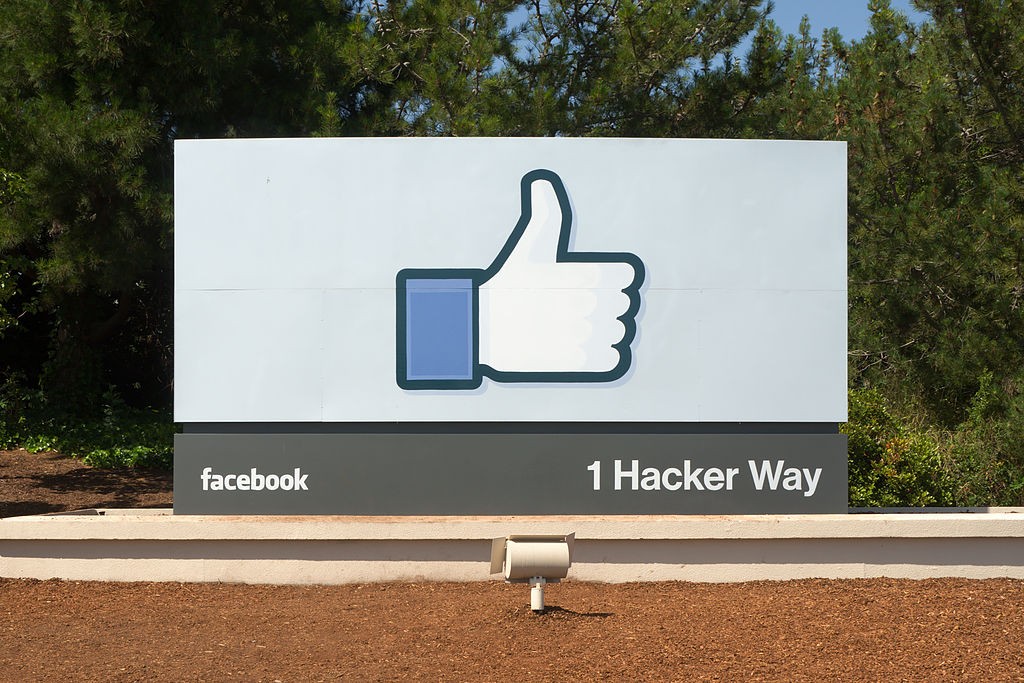 Cantor Arts Center, Stanford University.
At one time, Silicon Valley was a collection of disparate and individual townships. Nowadays urban sprawl has obliterated the old boundaries: Menlo Park becomes Palo Alto becomes Mountain View, block upon block of modest (but spectacularly pricey) bungalows with nary a green belt between them. In suburban Palo Alto, we stopped in front of a nondescript wooden garage with sage-green double doors. In 1939, Stanford pals Bill Hewlett and Dave Packard began their trailblazing partnership here, and the garage is now considered the official birthplace of Silicon Valley. The garage and house have been refitted by HP to look exactly as they did in 1939 but sadly neither are open to the public. A photo from the footpath will have to do.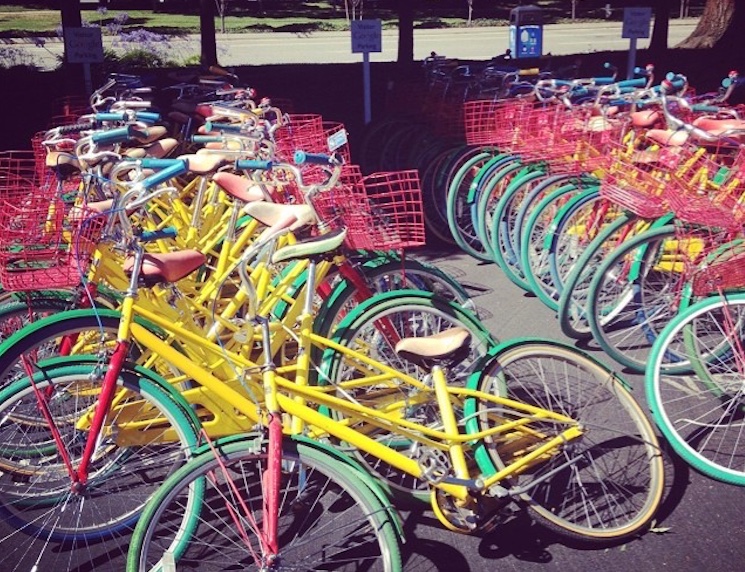 Racks of Google Bikes at Google headquarters. Credit: Catherine McGregor.
Next stop Google. The all-conquering tech behemoth is headquartered in a sprawling Mountain View office park known locally as the Googleplex. The only way to get inside the famously luxurious workplace is in the company of a Google employee, but anyone can wander around outside. Don't miss the Android lawn sculptures, giant plastic renderings of the code names for each Android operating system, starting with 2009's Cupcake.
Nearby are racks of multicoloured Google Bikes, used by employees to get around the vast campus. They're technically for Googlers only, but it's unlikely anyone will stop you jumping on one. On the weekend, with the Googleplex largely deserted, we joyrode for half an hour before being busted by a passing security guard.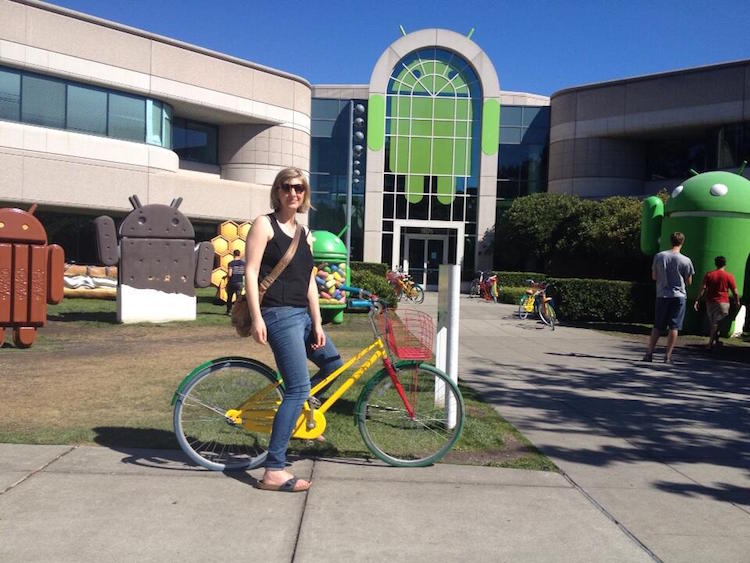 The author at Google headquarters, Mountain View. Credit: Catherine McGregor.
If you're really interested in exploring the computing revolution, check out the Computer History Museum. Follow the story from Charles Babbage's automatic computing machine (1849), past milestones such as the Apple 1 (1976), through the microprocessor age, and into the future.
Another 15 minutes drive from Mountain View brings you to Cupertino, Apple's home base. There's not much to see at the brilliantly-named 1 Infinite Loop save for some exquisitely designed signage. The official Company Store, where the public can buy branded goods (though no Macs or other hardware), is currently closed for renovation. When it reopens later this year, word is it'll include exhibits from Apple's 39-year history alongside the merchandise.
We were at Apple, so it had to be done: we got out our iPhones, snapped an Instagram (their offices are up the road, within parent company Facebook) and updated Twitter (headquarters in downtown San Francisco). With the iTunes playlist agreed on, and Google Maps directions logged, we turned around the van and headed home.
Other Travel Articles You Might Like...