Mon, 19/08/2013 - 6:32pm
For azure seas and a white sand wonderland you can't beat magical Maui, at least according to Julia Hindman from Flight Centre Auckland, who recently enjoyed a fabulous Hawaii holiday.
Maui is much more resort-style than Waikiki. This is a real Hawaii experience, not just a city by a beach - hire a car, drive yourself up the mountain, splurge in the high-end shops. There are a number of different areas, each with their own feel and facilities.
Ka'anapali is a busy beach on the west coast with a golf resort area and shops at the Whalers Village. There is a path that winds along the beachfront and joins all the resorts together. There is a free trolley every 20 minutes that will shuttle you around to the Whaler Village and back. Black rock is known for its snorkelling off the beach.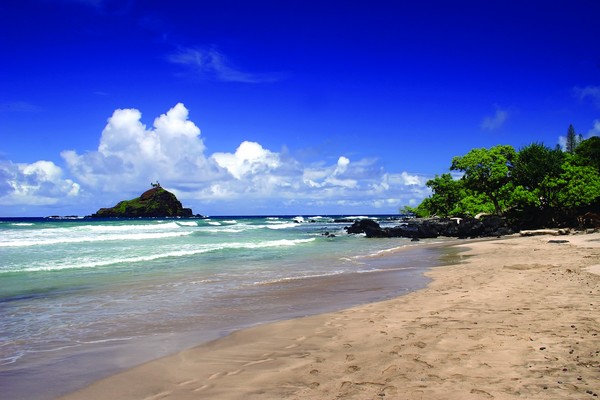 Wailea is a more upmarket Hawaii resort area - just sit back and relax. It's perfect for honeymoons and couples who want to get away from it all. Makena Beach just south of here is a favourite local Big Beach where people hang out on Sunday afternoons.
Heading up the mountain from Haleakala there are vineyards, craft places like the Surfing Goat, lavender fields and zip-lining adventures. Pay your USD$10 park fee to drive to the top of the mountain and go above the clouds - it's an amazing experience.
For Maui resorts these would be my fab four:
Ka'anapali Beach Hotel
Located centrally in Ka'anapali, this is a good 3 star Hawaiian-themed property. Only a short walk to Whalers Village shops, the resort also has many activities for you partake in such as lei making, learning the Hawaiian language, hula lessons, ukulele lessons & pineapple cutting.
This is a traditional-style resort which features nightly hula shows and even a "magic dinner theatre" available. The swimming pool is shaped like a whale (the tail is shallow for kids) and there are beach activities & table tennis available. The Black Rock snorkelling spot is just down the beach.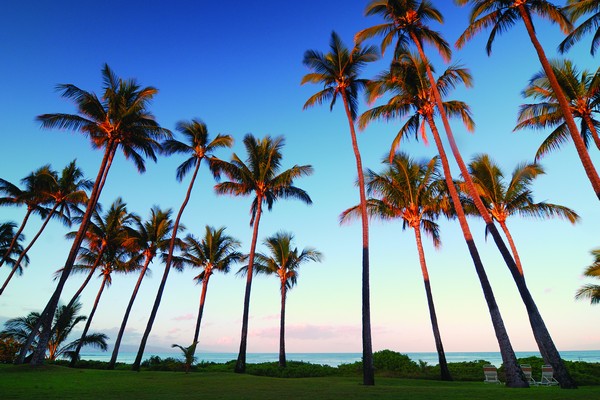 Makena Beach & Golf Resort
Located just south of Wailea, surrounded by golf courses, this is a really nice 4 star resort to get away from it all. The building is in a big circle with a central atrium filled with lovely bright gardens and a waterfall. The resort is really good value compared to other big resorts, as it offers free internet, yoga and pilates, bikes to use and a free shuttle to Wailea shops.
As additional benefits they have astronomy shows on Monday nights, massage cabanas by the beach, a 'lounge service' on the beach and their own catamaran that lands on the beach and takes you out to snorkel at the atoll. There is also a fire pit where you can roast your s'mores, and a pizza oven & bar poolside, plus the ubiquitous Starbucks in the foyer.
Hyatt Regency Maui Resort & Spa
This is a really nice resort with ocean view rooms on the sides and ocean-facing in the middle. Rooms have a fresh feel, although not super-modern; they have more of a refined quality
There is a beautiful beach right there plus two pools, one of which winds its way around under a swing bridge and into a grotto bar, garden areas, gym and a beautiful Spa & relaxation area. They have a few quirky things like penguins, flamingos, and an oriental garden.
From scuba diving and tennis lessons, to Hula demonstrations and lei making classes, and art and garden tours there are plenty of activities on offer. They have a popular Luau every night except Sunday (for an extra cost) and astronomy shows at night when the sky is clear.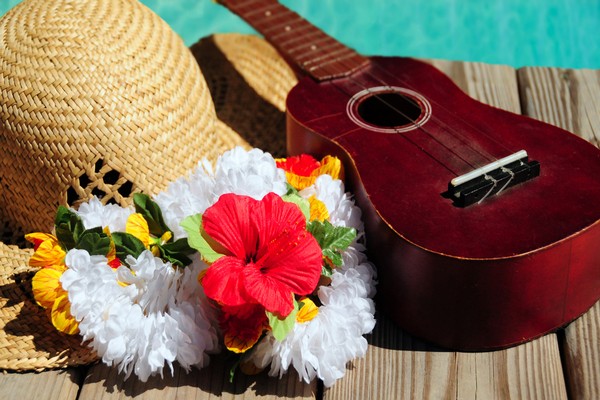 The Fairmont Kea Lani
This place is my paradise. The main foyer is welcoming with beautiful archways framing the palm trees and resort beyond. The beach is private and has staff on hand to offer chairs or equipment. You look out to the Molokini crater and the sand is super smooth beneath your feet.
The grounds themselves are beautiful. There are 3 pools and a water slide that joins the top pool and pool bar with the bottom pool. Dinner at the KO restaurant was amazing, overlooking the adults pool; we were taking photos of our food!  Even breakfast is an event with a fantastic buffet.
There are two wings of rooms, one on each side of the foyer, and every room is a suite. Each has a spacious lounge area with large balcony, big bedroom with high luxurious beds, and bathroom with full scale bath.
You can have spa treatments on the beachfront, poolside, in the spa rooms or in your own suite. Activities such as sunset yoga and water aerobics are also available at scheduled times.
Looking for more information on your Hawaii holiday?  Contact a Flight Centre travel expert – 130 stores nationwide. Phone 0800 24 35 44.
Other Travel Articles You Might Like...