Mon, 29/04/2013 - 4:42pm
Holidays in the Big Apple are becoming more affordable for New Zealand travellers.
With the peak summer holiday season approaching and thousands of Kiwis preparing to take off on New York holidays, Flight Centre has tapped into its consultants' local knowledge to compile 10 Manhatten money-saving tips for a break in the Big Apple.
1) SIGHTSEEING: FREE STATUE OF LIBERTY VIEWS AND A CRUISE
Spectacular views of Manhattan and its attractions are available from the Staten Island Ferry, a free passenger service that caters for about 20million people per year. During the 25-minute each way journey between Whitehall Street (Lower Manhattan) and St George (Staten Island), passengers enjoy close-up views of the Statue of Liberty and Ellis Island, plus the Manhattan skyline.
2) GETTING AROUND: WALK THE WALK
While New York's taxies and subway services are icons, the best way to experience NYC is on foot. Manhattan is a walking city – you can easily walk from one end of the island to the other or across the bridge to Brooklyn. So invest in a good pair of walking shoes and grab a free map from your hotel concierge.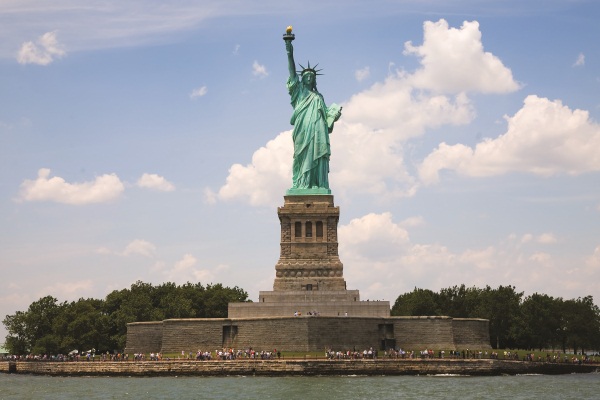 3) SHOWTIME: DISCOUNTED THEATRE TICKETS
Line up at the discount tickets booth in Time Square for bargain show tickets. Discounts of 30- 70% are often available for the evening's Broadway and Off-Broadway performances.
4) CHEERS: HAPPY HOURS
Many local watering holes and restaurant bars in New York have late afternoon or early evening happy hours, typically from 5-7pm on weeknights. To find your happy hour haunt, explore the neighbourhood near your hotel and look for the blackboards that are used to promote the various happy hour offers.
5) FINE DINING: RESTAURANT WEEKS AND PRICE-FIX
If you're in Manhattan during the Restaurant Week celebrations, you're in for a culinary treat. Participating restaurants, which typically include many of Manhattan's leading eateries, offer a fixed price promotional deal for lunch and dinner. Prices are reduced and are typically in the order of $25 for a three-course lunch or $35 for dinner (excluding taxes and tips).
Outside of restaurant week, look for early bird "price fix" deals for early lunches or dinners. For example, the popular Bar Boulud, French chef Daniel Boulud's restaurant in Lincoln Square, offers a three-course weekday price fix lunch for $25 (plus tax and tip).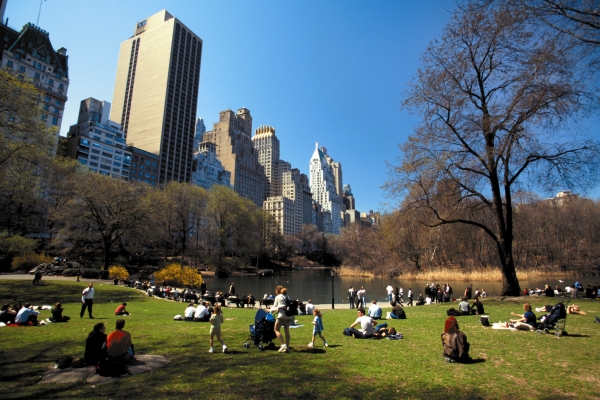 6) A QUICK BITE: MEALS ON WHEELS MANHATTAN-STYLE
If you're looking for a fast and affordable feed, try mobile street vendors or food trucks. Look for street vendors ones with the long queues. While you may wait a little longer, chances are you will be sinking the teeth into NYC's freshest and cheapest hotdogs.
Food trucks are a relatively new food revolution and are known for their great food at reasonable prices. There are now lobster trucks, dumpling trucks, BBQ trucks and seemingly everything in between. You can follow the trucks on twitter or look for them around busy areas like Union Square and Battery Park.
Your neighbourhood deli or Bodega may also be a good dining option – these local stores will often do a hearty breakfast for well under $5.
7) CUT-PRICE SHOPPING: COUPONS, OUTLETS AND MARKETS
Shopping is one of the main things to do in New York for many travellers, but before you shop, go online and look for additional discounts that may be available. Many of the good wholesale and discount stores, including Century 21, Loehmann's, Marshalls, T.J.Maxx and Sephora, have coupons that deliver additional discounts. Simply print the coupons out before you leave your hotel and use them with your shopping.
Woodbury Common, an outlet mall, is also a good shopping option and is within easy reach, with regular bus services to Woodbury available from the Port Authority Building. Closer to the city, try the hugely popular Chelsea Markets.
For many locals, the markets' Wine Vault is an automatic first stop. Shopping can be thirsty work and the staff can sometimes be persuaded to provide plastic glasses so you can enjoy your wine/bubbly while you shop.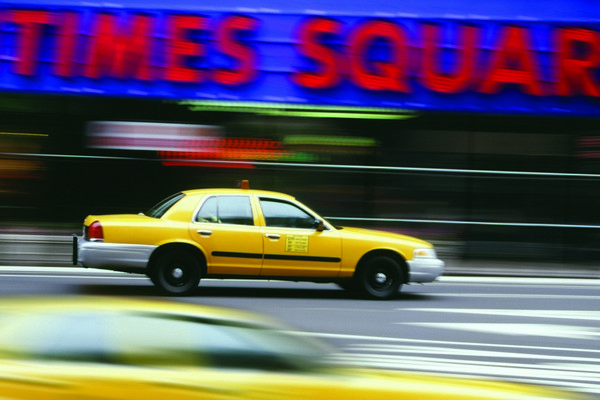 8) WHAT'S ON: FREE ENTERTAINMENT
Central Park is a great sightseeing and people watching location. Grab a takeaway (coffee is fine and alcohol is allowed in moderation), find a seat and enjoy the free show, as entertainers of all shapes and sizes exercise their right to perform.
You can also log on to websites like nycgo.com, for a list of free events and fun activities around the city, or nonsensenyc.com's email service, which alerts subscribers to unusual activities and events that are taking place in the city.
9) MUSEUMS: PICK YOUR DAY OR NIGHT
Many NYC museums offer free admission. In addition, many others offer promotional free nights or free days. Details can generally be found online. If you plan to visit several museums that have cover charges, consider taking part in a Hop-on, Hop-off tour. Not only will you save time travelling between museums and attractions, you may also save money as the Hop-on, Hop-off tour may offer a better overall rate than paying at each individual attraction.
10) ART: MAKE A BEELINE FOR THE HIGH LINE
Art lovers should make a beeline for the High Line. The park, which was once part of the elevated New York City Railroad, runs between West 30th Street and the Chelsea/Meatpacking districts, and is home to a host of art galleries. Entry to the galleries is typically free.
Need more information on holidays in New York? Contact a Flight Centre travel expert - 135 stores nationwide. Phone 0800 24 35 44.
Other Travel Articles You Might Like...