Wed, 12/06/2013 - 11:50am
America does everything big, from its cities to its fast food, and LA is no different. There's so much to see and do on a Los Angeles holiday that you may not know where to start. Fortunately Kate Moriarty from Flight Centre Auckland has some suggestions.
UNIVERSAL STUDIOS
Universal Studios was a lot of fun and we timed our visit to fit in as much as possible. The park has a good mix of attractions and rides for all ages, although it's more suitable for kids over 9 years so as to be able to go on the majority of rides.
It's a good idea to find out the times of any shows and the back lot tour at the start of the day so you can plan your route around the park to accommodate these.
Front of Line Passes are definitely worth the extra money as you are given a lanyard pass to wear for the day and can then skip all queues at the attractions. Very handy for helping to squeeze everything into a day and not miss anything!
SAN DIEGO ZOO
Just out of Los Angeles, the Zoo is actually very large so you can easily spend a whole day here. It's suitable for all ages and especially entertaining for kids. There are lots of dining outlets offering a range of cuisines.
The passes we got included the Gondola which runs from one side of the park to the other, going over the animal enclosures. There is also a free double decked bus which does a tour of the Zoo, great for less mobile people but also as a way to see the Zoo without walking.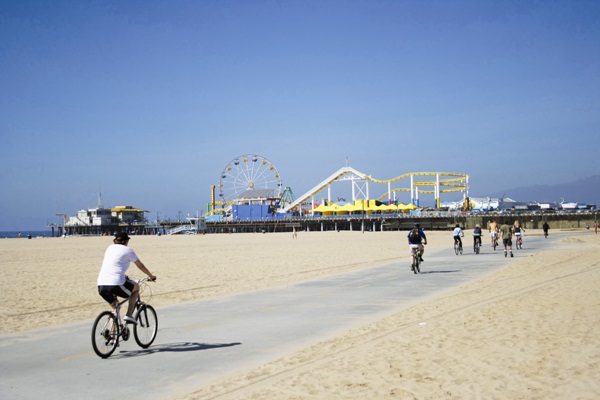 SEAWORLD
Seaworld park is quite large, with lots of shows throughout the day. Visitors will be given the day's schedule on arrival at the park gates so that they can plan their day around this. I'd highly recommend the Sea Lion & Otter Show.
There are a few rides in the park too, including a high speed rollercoaster and water ride. The Dine with Shamu experience was awesome and a great way to have a more personalised experience. The dining tables are set up around the pool in the 'splash zone'. Lunch was buffet style with hot food, salads, breads and a huge range of dessert.
DISNEYLAND
The original and a must visit for things to do in Los Angeles, this is more catered to families and kids than California Adventure Park. The parade with favourite Disney characters takes place daily with lots of other performances for visitors to meet their favourite characters.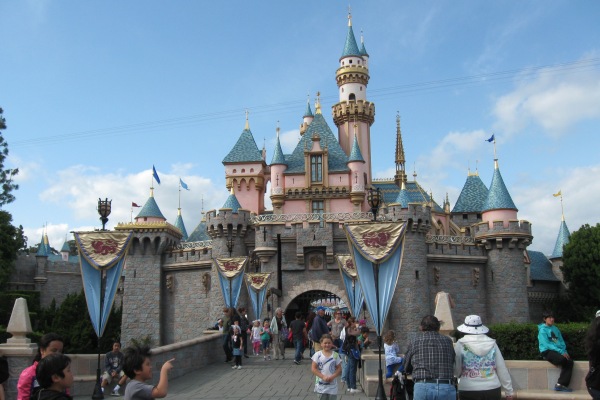 CALIFORNIA ADVENTURE PARK
California Adventure has more high-speed adrenalin rides than Disneyland. The newest attraction is Cars Land in the park. I'd recommend getting a fast past for the Radiator Springs ride and World of Colour show first thing in the morning to avoid long queuing later in the day.
KNOTTS BERRY FARM
My favourite of all the sightseeing, this theme park is located in Buena Park about 15 mins from Anaheim. This park is for adrenalin junkies who love high speed rides and rollercoasters! Beacuse of this it's most suitable for older children as younger kids won't be big enough to go on the majority of the rides.
Need more information on holidays in Los Angeles? Contact a Flight Centre travel expert - 135 stores nationwide. Phone 0800 24 35 44.
Other Travel Articles You Might Like...