Thu, 09/05/2013 - 7:04pm
For movie magic and stunning shows it's hard to beat LA, and Jessica Simpson from Flight Centre Auckland shares her top Los Angeles holiday attractions.
Universal Studios
Universal Front of Line passes are brilliant for people who don't have a lot of time to spare or are there during the busy season.  These passes allows one front of line entry per person per ride. In the non-peak times they can come in quiet beneficial as you can potentially get around the park in as little as 4 hours. The park itself is well set out and offers a wide variety of rides. Predominantly virtual/animated style rides, there are also others such as the Jurassic Park log flume-style water ride.
There are different sections to the park with an upper and lower area joined together by an escalator system. This cuts out the unnecessary hills making it easy to get around for all ages. Tours are available that go around the studios in English and Spanish, and operate during the day at various times.
In front of Universal Studios is Downtown Universal – great for exploring after a long day as there are plenty of restaurant options for the evening, as well as shops and buskers.
Disneyland
Filled with lots of the original rides and home to Toontown, this is a completely different experience in Los Angeles but one just as wonderful. Again designed to be "back in the day" it has a wonderful feel and is great for young and old. The rides are tamer but there are still some thrill-seeking rides around.
Plenty of Disney stars will be around to have photos with; you can even visit their homes for a photo with them. Toontown has lots of fun things to explore with TNT boxes which you can try to blow up or discover other hidden toys. There's also the famous fireworks display at the end of the night.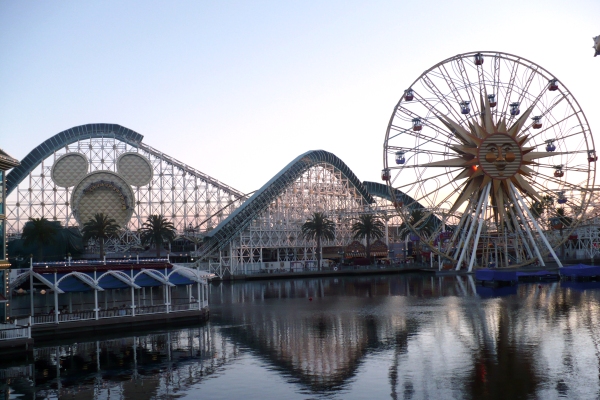 Seaworld and Dining With Shamu
Seaworld has rides, shows, experiences, shops and dining. It's good to get there and plan your day as some of the shows overlap. There is no shelter when viewing the shows and there tends to be a lot of seats but during the busy season they could easily fill up.
The rides are quite fun also, especially the water rides where you can even walk around the outside and pay 0.25c to use one of the water cannons to soak the people on the ride!
Dine with Shamu is a great option for something a little different. You can move about during the show, so even if you don't have a front row seat you can still move to get a better view. The food is buffet style including a kids section and large dessert selection. There are splash zones throughout all of the shows including Dine with Shamu, though people are always warned if they are in the splash zone.
California Adventure Park
California Adventure Park is another of the great things to do in Los Angeles, and has more of the thrills and spills rides compared to Disney. There are plenty of virtual rides like the Toy Story ride and Monster's Inc, which are great for the young ones and young at heart. It has a fantastic roller coaster and of course comes to life with the World of Colour show at night, which are a collaboration of favourite Disney movies projected onto water for an amazing display.
The show needs to be used as part of the fast pass throughout the day and the earlier you get in, the better the seat. There are splash zones but again customers will be warned if they are in this area.
California Adventure Park is currently designed to show how life in California was "back in the day" and is beautifully designed. There are different themed areas throughout the park and a great experience for young and old.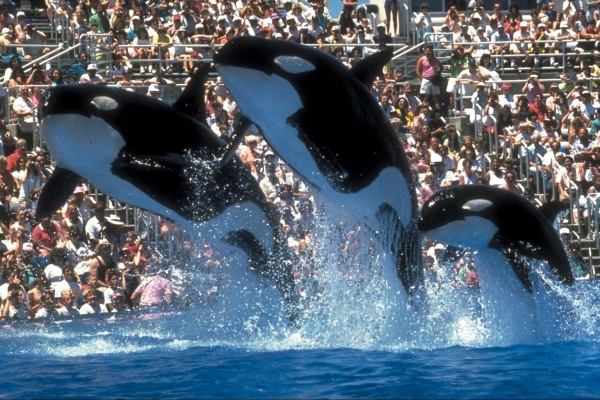 San Diego Zoo
This zoo is great – it offers something for everyone and has an open feel to the enclosures. There is a gondola or Skyfari which goes above the grounds so you can have a birds eye view of the enclosures. You can also view the animals during their feeding times to listen to the keepers and give you a chance to see some of the more hidden animals during their active times.
There is a bus that goes around the zoo with commentary should you want to take it easy, as it is quiet hilly in places. There's also a hop on hop off bus that heads around the zoo for the lesser active members of the family. With a number of eateries and souvenir shops there are plenty of chances to rest or pick up a gift.
Parking is available free of charge and instead of letters for your area that you have parked in they have animals, which is a nice twist. Home to panda and polar bears as well as many other favourites, it's a good day out for all ages. Easy to find and only a few minutes from downtown San Diego.
Knott's Berry Farm
Home to Charlie Brown, Snoopy and friends this theme park is filled with the old school roller coaster rides and reminded me of Dreamworld rides in Australia. Heaps of fun with arcade and carnival games (at additional charge), there is plenty to keep the whole family entertained.
Home to the traditional wooden roller coaster, and every October it changes its style to Knott's Scary Farm - a 15+ theme park to celebrate Halloween. There is a younger area for the little ones and some very high thrill rides for the older ones. A short 20-40 minute drive from Anaheim, its a different and enjoyable theme park which has a more laid-back feel compared to the rush of the Disney parks.
Need more information on holidays in Los Angeles? Contact a Flight Centre travel expert - 135 stores nationwide. Phone 0800 24 35 44.
Other Travel Articles You Might Like...