Mon, 12/05/2014 - 11:59am
If you're after sun-kissed stunning coastal beaches and a cool calm and collected atmosphere, what better place to take a break than a Sunshine Coast holiday.
With its many unbroken golden beaches such as Noosa Heads, Mooloolaba and Caloundra, it's an ideal location for a quiet romantic weekend getaway.
Explore different parts of the Sunshine Coast within a short distance of each other and experience everything you could ever want in a romantic escape. From the peaceful waters of Noosa Lakes to the bustling shops, restaurants and cafes in the small little towns of Caloundra and Mooloolaba, there's a lot to see and do to in the heart of the Sunshine Coast.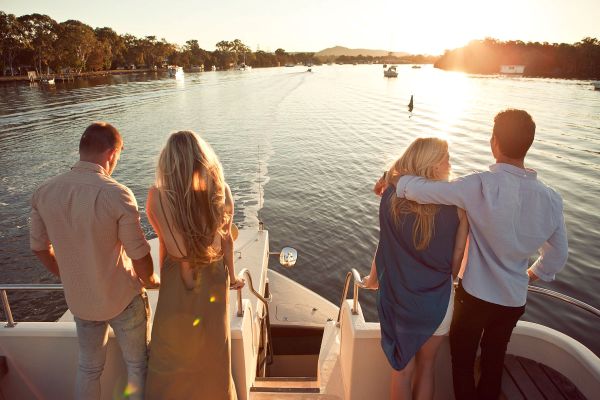 Relax and unwind in a beach front holiday resort in the small township of Mooloolaba. Wake up to a beautiful warm sun and start your day with a leisurely slow blissful walk along the breath-taking beach. Stop at one of the local cafes and enjoy the ambience of the café culture. Step in a local's shoes and take delight of the relaxed lifestyle, pristine beaches, al fresco restaurants and colourful boutiques all around you.
If you feel like socializing, mix and mingle with like-minded people at Caloundra's local surf club and enjoy the relaxed dining atmosphere. Taste the crisp fish and chips and the all-time favourite warm apple pie, Australia's classic dishes with a modern twist.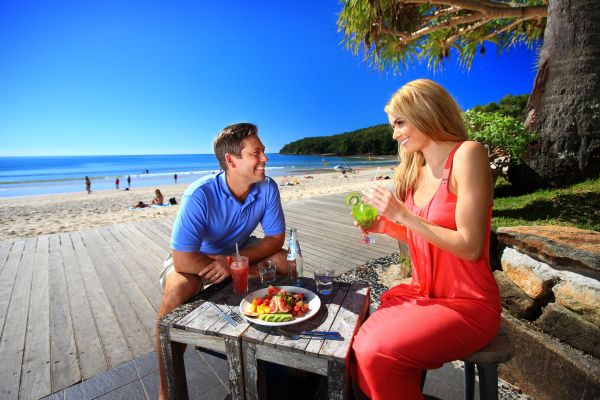 And if you feel like being active, take a short drive to Noosa Heads and trek through one of the many walking trails in the National Park. Don't forget to spot Australia's native animals including koalas and birds among the lush green surroundings.
Create something very special and memorable as you sit back, relax and cruise Noosa's magical river. Hear the sounds of Australia's natural wonders and be immersed by its spectacular landscapes. And as the day comes to an end, catch sight of the vibrant reds, oranges and golden colours reflecting off the still calm river.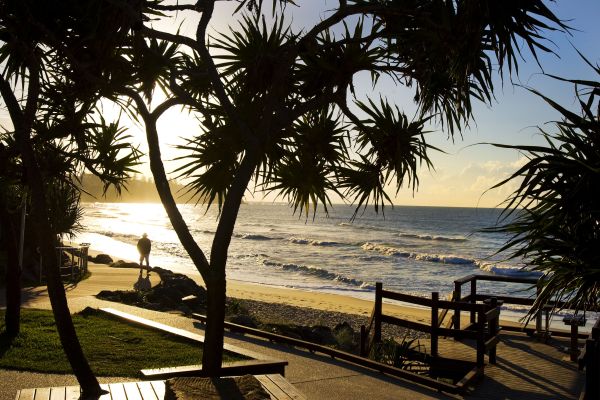 The endless scenic beauty of the Sunshine Coast makes it one beautiful destination not to be missed, a great place to unwind from the daily stresses of life. Wherever you are in the Sunshine Coast, you'll be surrounded by pristine beaches, freshwater rivers and lakes, subtropical forests and warm sunshine, making you feel relaxed and soothed.
Looking for more information on holidays in Sunshine Coast?  Contact a Flight Centre travel expert – 135 stores nationwide. Phone 0800 24 35 44.
Other Travel Articles You Might Like...