Thu, 19/07/2012 - 4:47pm
By Marie Sutton
More Miami Please
Two things spring to mind when I think Miami – the air of celebrities and large amounts of sunshine - and I was not let down when I hit Miami recently on my (affectionately titled) 'honeymoon extravaganza'.
So far if you're following this journey, there was a wedding in Raro and a must-do trip to Key West in Florida in the United States, followed by a road trip up the Florida Keys to the next stop – South Beach Miami. Thanks for following this blog so far, things are about to get interesting in Miami!
The only place to stay if you're holidaying in Miami is South Beach, often known as SoBe. Can be confusing as people often talk about Miami Beach and South Beach as two separate places, but actually, they're the same beach. And not surprisingly, South Beach is simply the southern end, and where all the action happens.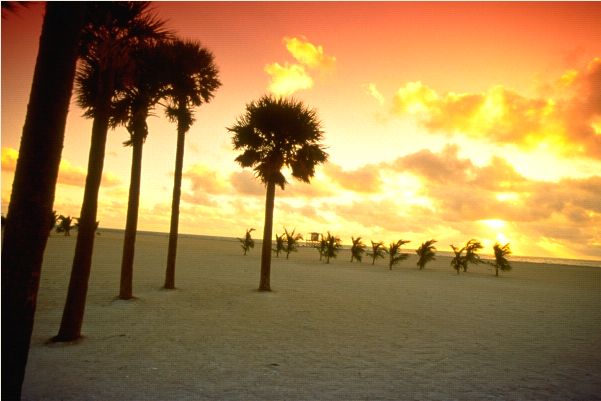 There are a few streets of interest in South Beach, but Ocean Drive really is the place to stay – it's directly opposite the beach and is lined with clubs, bars and restaurants, all on your doorstep. The art deco architecture throughout South Beach is mesmerising, especially at night when the hotels light up to provide a tourist and celebrity hot spot.
We chose to stay at The Betsy on Ocean Drive and we weren't disappointed. This hotel is one of the most eye-catching, standing out for its beauty and architecture, which isn't easy to do on this busy strip lined with art deco hotels. The rooms are fresh and modern (a TV embedded in the mirror in the bathroom a testament to this!) and has a boutique feel to it. It's a place to be seen by the who's who in the restaurant (BLT Steak) and the lobby bar, so you feel like you really belong with the good looking crowd when you walk in through the bar to the elevator, eyeing everyone to make sure they know you're not just drinking here, but staying here!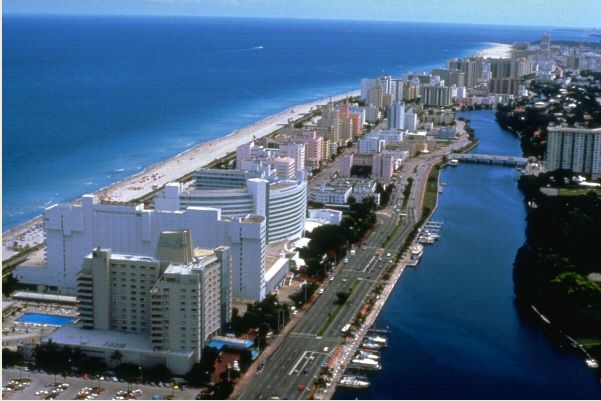 Many resorts in Miami charge a resort fee on top of your room charge, your Flight Centre travel agent will explain this further if it's applicable and while seems a bit steep to charge on top of what you paid, when you make use of this, it's worth it. Simply wander out to the beach and find the cabana operated by your hotel and you've got yourself a beach lounger (almost like a bed) with towels and an umbrella on the most beautiful (both scenery and people) beach. Bliss. Make time for beach time.
You could keep busy in South Beach visiting Lincoln Road for amazing shopping, wandering down Washington Ave checking out the many night clubs, eating at Espanola Way or admiring the historic art deco hotels on Collins Ave. But really you can't say you've been to Miami, until you've seen more of Miami and here is where a day tour is a real advantage.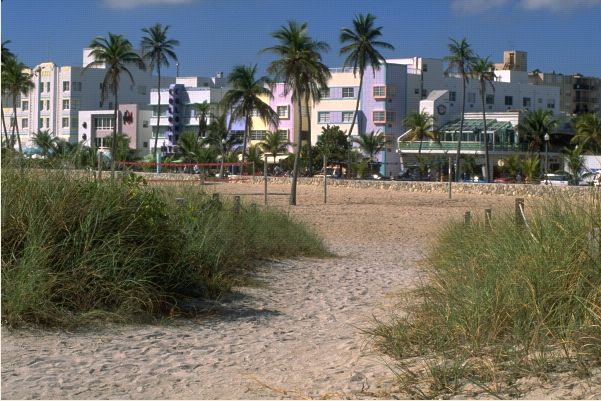 There are many tours to choose from and we decided on the Miami and Everglades tour. We started in South Beach and took in Coconut Grove, Coral Gables, downtown Miami and the famous Biltmore Hotel (not to mention a few celeb houses on the way!) Then it's out to the Everglades 'the river of grass.' You'll feel very CSI Miami as you jump aboard one of the airboats and head into the Everglades National Park and Wetlands.  You'll feel you've explored so much more than just the beach in Miami after a day tour further afield.
I call South Beach the Karangahape Road of Miami, in a good way! I promise you won't be disappointed with the sights – both people and architecture. People watching paradise!
Next up we pick up another car (with GPS of course) so see you in the next blog for a taste of Orlando, via Kennedy Space Centre.
 Ya'll have a great day!
Looking for more information on USA or Cheap Flights to USA? Contact a Flight Centre travel expert– 135 stores nationwide. Phone 0800 24 35 44
Other Travel Articles You Might Like...