Thu, 07/05/2015 - 12:19pm
You don't have to travel far for a romantic holiday. The Gold Coast is the perfect spot for a romantic escape with stunning coastal views, award winning wineries and beautiful sunsets all at hand.
Gold Coast Coastline
Renowned for its beauty, the Gold Coast boasts 59 kilometres of stunning coastline. These world-famous beaches are perfect for taking a long romantic walk along the beach. Why not pack a picnic, a bottle of bubbles and watch the sunset go down with your loved one? Simple yet romantic, you'll be sure to  surprise your partner and have a nice relaxing romantic evening to remember.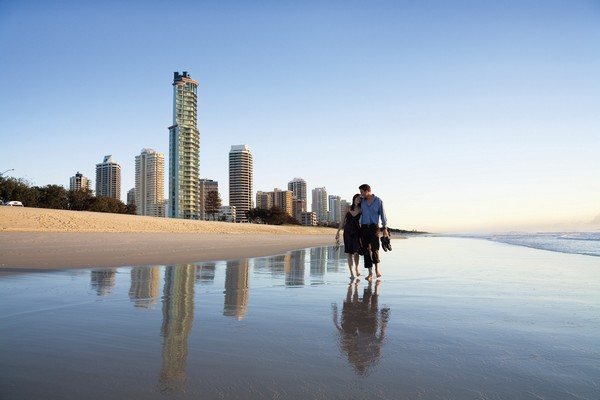 Jupiter's Casino
For couples who either want to see a show or play at the casino, Jupiter's Casino is the place to stay. As well as the casino there are 2 spa areas, a nice pool area with pool bar, gym and even a hair salon on site. Enjoy the entertainment including comedy nights, live music or a bit of fun on the casino floor. And at the end of the day, choose to dine at a range of restaurants knowing that everything you need for a good night is all in one place.
Skypoint Observation Deck
For spectacular views over the Gold Coast, take a trip up to the Sky Point observation deck. Located 230 metres off the ground, the observation deck is located in one of the tallest towers on the Gold Coast, the Q1. Offering amazing 360 degree views as far as the eye can see, this is also a great place to dine. Treat your partner and yourself to a romantic dinner for two while enjoying the scenic coastline view.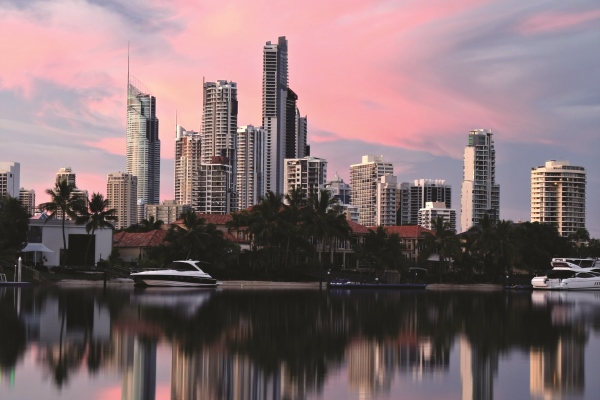 Gold Coast wineries
Visiting wineries in the Gold Coast is always a treat. Experience new flavours and tastes of award-winning wine and learn the difference between a Syrah and a Shiraz. Hidden away near Tamborine Mountain is Cedar Creek Estate Vineyard and Winery, one of Gold Coast Hinterlands most charming wineries. Enjoy a relaxing day out while sampling some of Queensland's finest wines and enjoying the scenery.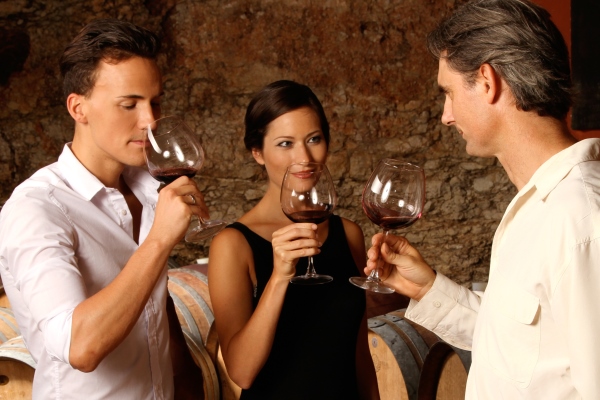 Looking for more information on Gold Coast holidays?  Contact a Flight Centre travel expert – 130 stores nationwide. Phone 0800 24 35 44.
Other Travel Articles You Might Like...