Tue, 17/06/2014 - 10:46pm
When it's time to make that first step and take a trip together, or an anniversary has rolled around again and you want to do something a bit different, why not scrape some pennies together and head to one of our top 5 couples destinations around the world!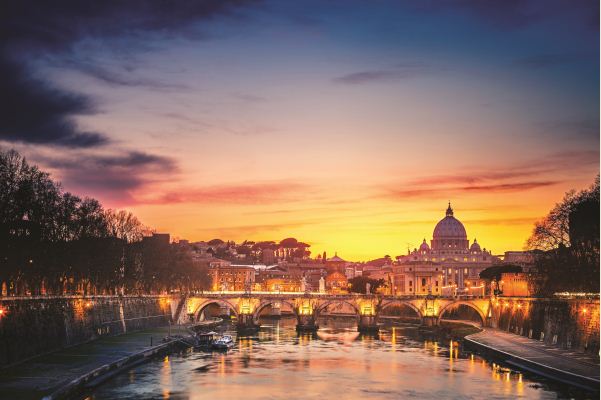 Rome
Going on a holiday in Rome isn't just ancient art and history – it's actually a pretty cool place. It has just the right mix of popular tourist attractions like Piazza Navona with quieter, more secluded spots; perfect for couples. The food, as you would imagine, is divine and you really couldn't ask for a better place to have a romantic meal.
There is a bustling night-life which you might not have associated with such a stereotypically 'cultural' city, but it proves to be one of the best places in the world to dance the night away. Rome is also particularly gay-friendly (not a huge surprise in Europe, but still…!) There is an entire street, aptly named "Gay Street" dedicated to gay clubs and bars.
Greek Islands
If it's always happy hour somewhere in the world, that somewhere is probably the Greek Islands, home of the never-ending summer holiday. One of the best things about the Greek Islands is that you can travel around and hit more than one island in your trip, as they're all more different than you think.
We recommend travelling to some of our favourites such as Mykonos, renowned for its summer beach party scene; Naxos, with plenty of wonderful restaurants and bars, gorgeous beaches and lots to see and do; Lefkas, for a true 'local' feel of the Greek Islands; or why not travel to Crete, the largest of the Greek islands and a paradise for couples seeking sunshine, beaches, and culture.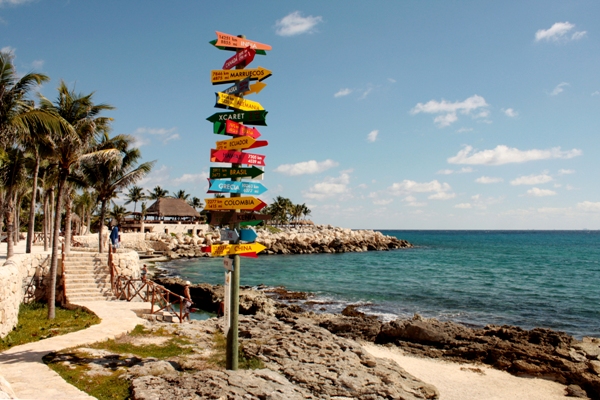 Mexico
One of the most romantic destinations is Mexico. It's spicy, colourful and rich with tradition. It's also one of the world's most beautiful beach destinations. There are an abundance of couples bungalows and hotels basically on the beach that are dream-worthy.
A great place in Mexico to go, as a young couple, is the party capital - Cancun. Hot in more ways than one, Cancun is Mexico's answer to Las Vegas and Ibiza. If you've ever watched the infamous Geordie Shore (and you have, don't lie) you might remember the season that the cast spent in this beautiful Mexican city, hopping from bars to beaches for weeks on end. Maybe you might want to do the same – in a slightly more dignified fashion. You won't find a better place for the perfect mix of nightlife and beaches anywhere in the world.
Hawai'i
Hawai'i, the 50th state of the USA, is just as dreamy as your mental image of it. With plentiful beaches, shops and fruity cocktails, it's fairly impossible to not be relaxed here. Similar to the Greek Islands, you can travel around to experience the different islands that make up this picturesque part of the world.
Two of the most popular islands are Maui and Kauai. They are both fantastic for swimming, snorkelling, diving, and all other beach-related activities. Maui is famous for its nightlife, so head there if you're looking for something a bit more upbeat. Kauai is a good option if you want to go somewhere a bit more secluded with your partner – it's lush, small and quiet – perfect for a honeymoon or romantic getaway.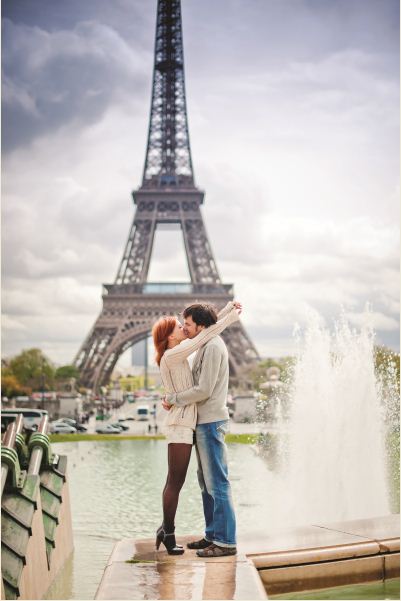 Paris
It's hard not to push the stereotype, but you just can't beat the city of love! If you're into the more 'touristy' attractions there's plenty to do and see! We recommend the Batobus, a glass covered tour boat/water taxi that allows you to hop on and off as often as you like, with stops at major sites like the Lourve, Champs-Elysées and the Eiffel Tower.
If tourists all bunched together and the strobe lights of digital cameras aren't your idea of a great romantic holiday, have no fear, there is still plenty of things to do in Paris. Visit Oscar Wilde's tomb in the Père Lachaise cemetery, take a stroll around one of Paris' 134 museums, or get lost in the sprawling flea markets of Porte de Clignancourt or Porte de Vanves.
Other Travel Articles You Might Like...