Fri, 06/07/2012 - 1:16pm
Switzerland, known for its amazing natural beauty, is a European country not to be missed! Jacqueleen Reen from our Royal Oak store recently travelled to Basel and shares her reasons as to why this city is a must visit destination in Switzerland.
The first thing about Switzerland is that the minute you step out into the street, you feel like you have been magically transported into a postcard. Basel is situated on the border of France and Germany in the German Quarter of Switerland. From various points in Basel you can actually see what looks like a road sign/arrow with simply "France" written on it. You can take a train into Paris, even if it's just to go for dinner. It's definitely worth going across the border for a day trip just for the experience.
Europe is steeped in an awe-inspiring and intoxicating history and Basel is no different. You can get lost in the medieval section of the museum, have dinner in a castle complete with frozen moat, walk across what looks like a park until you see the earth sink before you into an arena built by the Ancient Romans, or take some time out to reflect in a cathedral built in the 1000's. There is nothing that can describe the feeling of being juxtaposed against these incredible ancient pieces of history that you can touch and experience and walk through. It is truly humbling and no amount of modern technology or architecture can come close to it.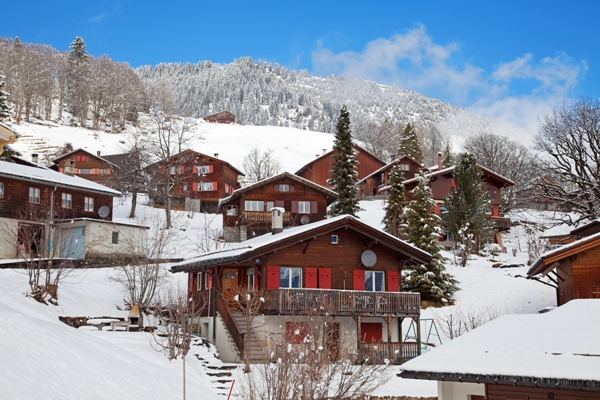 Basel is full of little alley ways and by roads, similar to Melbourne, and the shops are incredible. There are little boutique stores tucked away on every corner stocking cheeses, wines, liqueurs, books, clothing and just about anything else you can think of. There is a liqueur store called Vom Fas which looks more like an old-fashioned apothecary with wall to wall bottles and vats. You can take a little taster glass and taste as many liqueurs as you like. Once you have a few favourites, the shop assistant will help you select a bottle and fill it with the liqueur of your choice and then cork it for you. It is a store you can easily lose track of time in!
You absolutely cannot go to Basel in the winter without experiencing the Winter Market. It is a magical Christmas market set up in the square with various quality stalls, food and drink. There are trees covered in snow (if you are lucky the snow is real!) and the best part is the Gluwein stall. It is served in little mugs printed with that year's market logo and you pay for the wine as well as the mug. You can return the mug and be refunded but most people prefer to keep the souvenier. It is outdoors so the Gluwein flows steadily in order to keep customers warm, but there are food areas set up especially for the duration of the market which are indoors, so you can warm up and escape the cold. Although after enough Gluweins the cold doesn't seem too bad!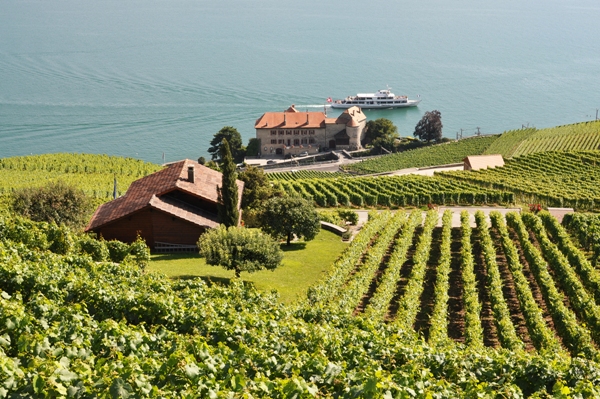 Just about all the restaurants and bars in Basel serve the regional beer - Ueli. It is brewed exclusively in Kleinbasel and if you enjoy a good beer, then this is the place for you. It has a little restaurant on site serving traditional and hearty fare like spatzli and of course any fabulous meal ordered there can be washed down with a pint of Ueli. The people of Basel are very proud of their beer and the brewery was surprisingly full of locals. Basel is full of wonderful places like the Ueli brewery where you can experience the culture and be amongst the locals instead of heading to the more touristy spots (although a drink at Paddy's - the Irish pub - is also a must!). However, nobody spoke English so I would highly recommend a pocket guide with a menu translation section otherwise you will be ordering blind!
Finally, if you decide to go in the summer, make sure you take a swim in the Rhine. People are on hand with plastic bags in which you put a change of clothes and all non-waterproof items. You then toss the plastic bag into the river and jump in after it! A certain part of the river is sectioned off for swimmers and you simply let the current take you, and your plastic bag of goodies, down the river  - what an amazing way to spend a sunny afternoon in Switzerland.
Need more information on Switzerland Holidays or cheap Flights to Europe? Contact Jacqueleen Reen from our Royal Oak store or contact a Flight Centre travel expert – 135 stores nationwide. Phone 0800 24 35 44 
Other Travel Articles You Might Like...