Tue, 18/09/2012 - 7:28pm
Tropical North Queensland offers visitors a wide range of things to see and do. Lara Vettor from our K Road store recently travelled to TNQ and shares with us her stand out things to see and do.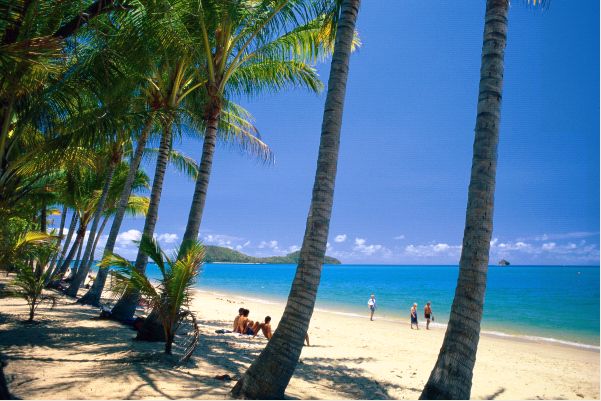 Once you arrive, the tropical climate gets you in a relaxing mood straight away. Cairns is a beautiful city to fly into, but the Northern Beaches (Port Douglas, Trinity Beach & Palm Cove) is where I would recommend people to spend the majority of their visit. The locals throughout the area are all very friendly and polite and you can tell they enjoy having visitors from around the world visit the region. A holiday to TNQ would suit everyone from a family holiday, a couples retreat or even single travellers.
Prices - I noticed that prices for a lot of things are similar to what they are in New Zealand. For example, a glass of wine or beer is about NZ$6 or a loaf of bread NZ$3.50.
Shopping - There are also some amazing shopping spots throughout the region including the Night Markets in Cairns, local souvenir shops in Kuranda and the new Outlet stores in Cairns.
Where to eat - A stand out dining experience for me what at The Peppers in Palm Cove... I ate some of the best food I've ever tasted!
Looking for more information on Australia Holidays or Cheap Flights to Australia? Contact Lara Vettor from our K Road store or a Flight Centre travel expert– 135 stores nationwide. Phone 0800 24 35 44
Other Travel Articles You Might Like...