Tue, 06/05/2014 - 6:56pm
The Arabian city of Dubai is often referred to as the "City of Gold", and has become one of the fastest-growing tourist destinations of the last few years. Whether for a stopover or a holiday in itself, a Dubai holiday is a truly unique experience mixing adventure and luxury.
There's an amazing mix of modern shopping and traditional markets, futuristic skyscrapers and historic forts, and the most exquisite contemporary cuisine alongside customary dishes.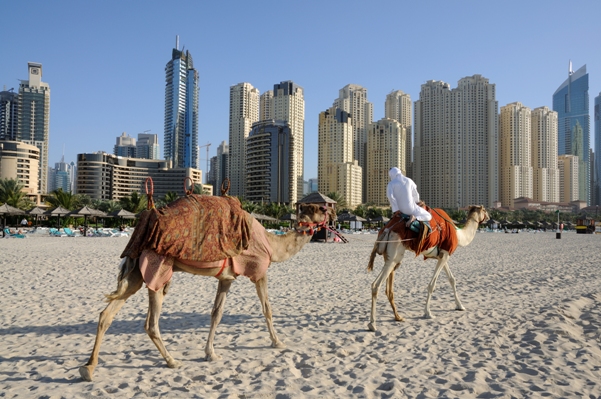 One of the great weekend pursuits on the Arabian Peninsula is to escape the hectic cities and head out to the deserts for a spot of 'dunebashing' - travelling by 4WD to the amazing red sand dunes.
You can make your choice for either a mild or hair-raising drive over the peaks and steep drops of the dunes, or alternatively strap a board to your feet for a go at the most popular sport in the desert - sand boarding.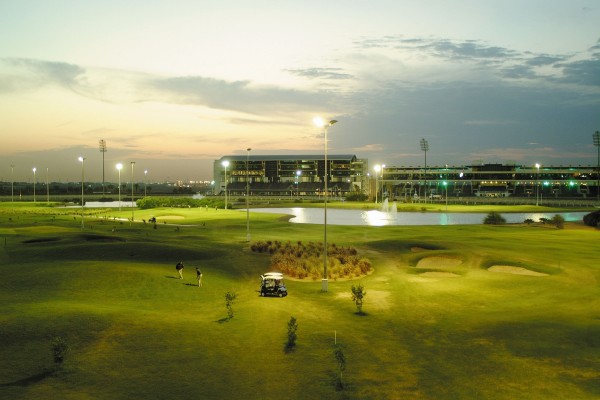 Unlike most golf courses, the fairways of Dubai are an adventure, even for the non-golfer. You'll discover both spectacular architecture in the clubhouses and successful greening and landscaping of the desert.
More than one visitor has mistaken the lush greens and freshwater lakes of the Emirates Golf Club and Dubai Creek Golf Club for a desert mirage. Man-made oasis of rolling green fairways, bunkers and lakes materialise astonishingly from a desert haze with superbly designed clubhouses as their epicentres.
Looking for more information on Dubai holidays?  Contact a Flight Centre travel expert – 130 stores nationwide. Phone 0800 24 35 44.
Other Travel Articles You Might Like...