Tue, 20/11/2012 - 7:20pm
The Gold Coast is renowned for its exciting and entertaining theme parks. But Gold Coast holidays have far more to offer than just the theme parks.  Susan Ledger from our Bethlehem store has recently travelled to the Gold Coast and shares with us "the other activities" the Gold Coast has to offer.
If you're not an adrenalin junkie and prefer to avoid the theme parks, keeping two feet firmly on the ground, here are are fantastic things to do on the Gold Coast and the surrounding area.
Dracula's Cabaret Restaurant: 
Having been an Australian Icons for over 30 years, Dracula's is an amazing night's entertainment with a talented team performing and scaring the guests, whilst  serving delicious food and fantastic cocktails.
Hinterland: 
The Hinterland is the bush area just inland from the Gold Coast, about an hours drive from the Gold Coast.  The perfect opportunity to escape the hustle & bustle of the Gold Coast, and you get to esperience the rainforest area We walked around the skywalk which is a tree level walkway so you get to see the birds and other creatures as well as the massive trees and plants that tower above you.  This is a gentle 40 minute walk and suitable for all ages. Other places worth stopping at are the Gallery Walk  - a walkway passing shops selling arts & crafts and opportunities to sample the local wines, chocolates and other local specialties, or even just to stop for a coffee or bite to eat.  The Polish Place for lunch offers stunning views looking out across the Hinterland and a delicious 3 course meal.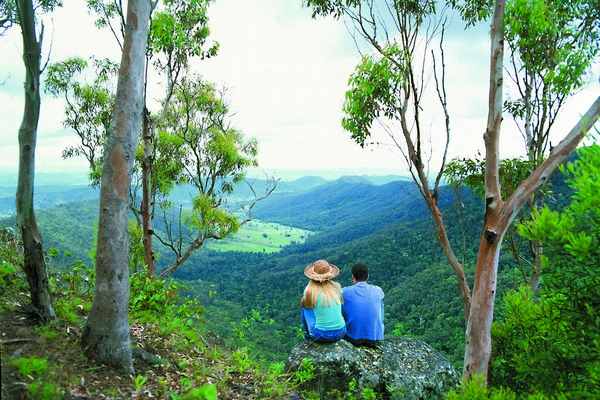 Mount Tambourine Distillery: 
This is a must stop on the way back to the Gold Coast from Hinterland - where the owner who looks just like Father Christmas is selling a range of award winning liqueurs, vodkas and schnapps with chances to sample the wares before you buy.  I recommend the limoncello - it is to die for!
Sky Point
I recommend heading to Sky Point to take in the stunning views of the whole Gold Coast as the sun is going down - on clear days you can see as far away as Byron Bay in New South Wales!  The viewing platform is on the 77th floor and takes just mere seconds to reach in the super fast lift.
Australian Outback Spectacular: 
Another great attraction. This show is located next to the theme parks of Movie World and Wet n' Wild so you can choose to drive yourselves or organise transfers from your accommodation.  A great night out for all ages with a three course meal and unlimited beer, wine and soft drink, and a stockman's hat!  During the 90 minute show  talented people re enact the heroes of the legendary Australian Light Horse (during WW2) with special effects and live horses, cattle and dogs as part of the show.  I thought this would be a bit touristy and cheesy but was pleasantly surprised and recommend it to the young and not so young!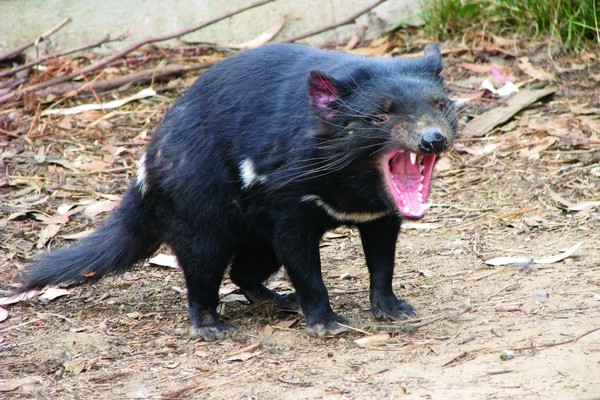 Jupiter's Hotel and Casino -
Right in the heart of Broadbeach, Jupiters Hotel & Casino is connected to the monorail so a good option if you are wanting hotel style accommodation with views looking out over the hinterland and ocean. You are also close to the shopping malls in the Broadbeach area.  Not only can you have a gamble in the casino but there are 7 restaurants to choose from for a bite to eat including the fantastic Italian restaurant Andiamo.  The risotto is heavenly!
Paradise Jet Boating 
This departs from the Mariners Cove Marina (near Palazzo Versace) and the ride lasts 50 minutes.  It takes you out along the Gold Coast Broadwater.  The skilled driver takes you on 360 degree spins and around the sandbars and mangrove fringed channels in the Broadwater - the homes along here start at around the 20 million mark!  It's a good idea to wear your swimsuit as you will get wet believe me - our driver made it his mission to get us as wet as possible but it was a great way to keep cool! They do provided wet weather jackets and life jackets.
Shopping: 
For shopaholics, there are plenty of shopping malls dotted along Broadbeach and Harbour Town is a discounted outlet shopping centre with lots of bargains to be found.  Plenty of food places to get your energy levels up for a day shopping. This is located about 20 minutes north of the Gold Coast so a good option to pop in on your way back to Brisbane Airport on your way home.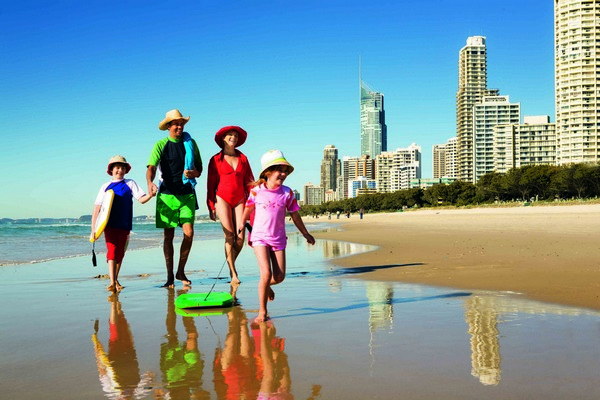 Make time just to wander down to the beach and feel the sand between your toes or even better go for a dip in the sea - it is lovely and warm.  I got the chance to go for a walk as well as a run - there are plenty of water fountains along the way and even fixed exercise equipment dotted along for those people wanting to keep fit while on holiday or if you were like me feeling guilty with all the gorgeous food I had been consuming!
Even if you have been there before, you won't run out of new places to visit and explore.
A rental car is a great option so you can get out on your own and explore the surrounding countryside at your own pace.  The cost of drinks and food were on a similar level to what you would pay here in NZ and the locals were so friendly and helpful so I am sure it is the weather and relaxed lifestyle there that make the locals so happy! Overall the Gold Coast is a fantastic destination for all ages with so much to see and do.
Need more information? Contact Susan Ledger from our Bethlehem store or contact a Flight Centre travel expert - 135 stores nationwide. Phone 0800 24 35 44  
Other Travel Articles You Might Like...