Tue, 29/01/2013 - 8:41pm
Tropical North Queensland offers much for sun-lovers, as Selena Black from Flight Centre discovered when she paid a visit.
Finally we are here, and the heat hits us as soon as we walk off the plane. It's a dry, tropical heat though, that makes you feel so good! Tropical North Queensland is a great place for families, couples and honeymooners, especially up at Port Douglas. There are some great spots worth visiting out in Cairns and Port Douglas, but while still in close proximity to activities and central areas I would recommend a rental car for this area.
As we scurried around we checked out the Saturday markets on the Cairns Esplanade, as well as the Kuranda Markets which were good for little trinkets and souvenirs, with lots of native aboriginal crafts. It's certainly an area worth visiting for more boutique products rather than mass market.
Needless to say, my great love of food was wholly fulfilled! Paddy Whacks in Cairns offered a laid-back atmosphere, serving us up a crocodile entree and a few nice pieces of rare Kangaroo as a main. Fifty Nine restaurant in Paradise Palms Resort was truly a restaurant for everyone to take their kids. With a kids playground nearby (along with mini-golf) it would be perfect for parents to have a wine before dinner. The crumbed camembert and Thai red curry were delicious. Fins Restaurant in Port Douglas was also an absolute winner for any seafood lovers.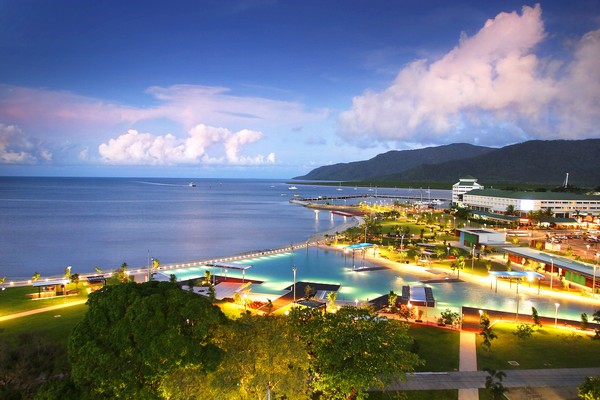 For Queensland accommodation in Cairns the Palm Royale is great for the price with a nice Mediterranean ambience. The rooms are all large and pool-facing with their own balconies; it's worth upgrading to a family room as they really are spacious. Good for a night before heading up to the northern beaches, all just 10 minutes from the city.
The Lakes Cairns Resort and Spa is a great option for families looking to spend a little more for an upgraded experience. Good pool area, spacious apartments and an Italian restaurant and store on site. It's a little out of town but close to the airport so also good for a few nights before heading up to the beaches.
In Kewarra Beach the Pacific Palms Resort stands out, offering spacious rooms, a great restaurant, and a golf course, all with a great lively atmosphere. Due to it's location a little out of Cairns, a rental car comes in handy.
For travellers staying in Port Douglas the Freestyle Resort is nice and homely, being family owned and run. There's a good pool and BBQ area plus free wireless. Little extra touches like fruit platters can be requested for special occasions.
The Peppers Beach Club is just 3 minutes from the beach, with a very luxurious spa suite. An upgrade to a one-bedroom apartment would be worth considering for those looking for a bit more space. Outside barbeques and an awesome pool with beach help give this property a very nice feel.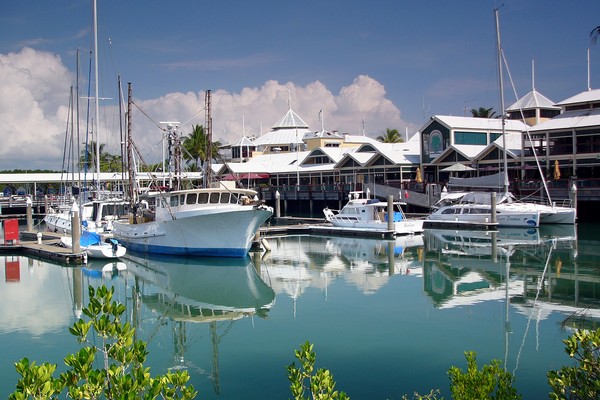 My tips for visiting Tropical North Queensland would be to try the kangaroo, bugs and crocodile - just to say you've tried them! All you need to pack are jandals and a bikini. Be prepared for a laid back atmosphere, and nothing but eating, drinking and beaching/relaxing. Make sure you visit the reef; it is a wonder in itself, and shouldn't be missed. Also I'd recommend the Kuranda Railway, particularly for mid-age or older couples.
Tropical North Queensland is ideally suited as an alternative to the islands, with a much more predictable climate. Families wanting something a little different for their kids will find plenty here to entertain, and honeymooners wanting luxury will feel at home in Port Douglas. The locals are a cheerful bunch too, but then who wouldn't be given that the sun pretty much shines all year long.
Need more information on North Queensland holidays? Contact a Flight Centre travel expert - 135 stores nationwide. Phone 0800 24 35 44.
Other Travel Articles You Might Like...