Wed, 17/10/2012 - 7:32pm
Welcome to one of the world's best shopping cities. London has it all: from famous department stores such as Selfridges and Harrods to high street chain stores and specialty boutiques. Young or experienced, no matter your budget, there is something for everyone
Enjoyable features of London's big stores are the in-store tea rooms, bars and gourmet restaurants – just great for stopping to catch your breath! Most of the big stores are grouped around Covent Garden, Oxford Circus and Piccadilly Circus. For real value, make sure you overlap your visit with London's annual sales. And don't miss the more than 300 markets, perfect for snapping up rare and unusual shopping items.
Traditionally, store sales in Britain are held during January and July, but promotions can happen at any time. The January sale is the big shopping event of the year, and while some stores start their after-Christmas sales on December 26, most start in the first week of January. Typically, Harrods (the most famous sale in London), Selfridges and Harvey Nichols launch their January sales season on December 27; people have been known to sleep on the pavement the night before to get in the door first! July sales begin in June – or earlier.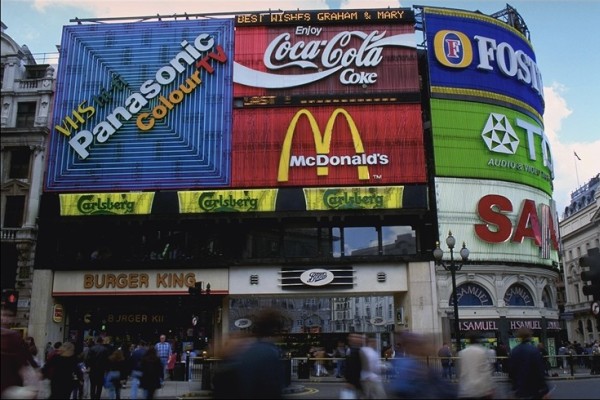 The West End
Explore the heart of London's big-name shopping. Head to Oxford Street for affordable shopping – don't miss Marks & Spencer (known locally as Marks & Sparks) for quality goods. Venture along Regent Street, en route to Piccadilly, for upscale department stores (including the famous Liberty of London), various chains stores such as Laura Ashley and specialty shops. Bond Street (Old and New), which connects Piccadilly with Oxford Street, is synonymous with the luxury designer shopping from Donna Karan and Chanel to Ferragamo and Versace. Discover small, chic stores specialising in fashion, jewellery, cashmere and Irish linen as you stroll through the elegant Burlington Arcade, the famous glass-roofed, Regency-style passage that leads off Piccadilly. For high-end toiletries and bedtime fashions, check out Jermyn Street and possibly Turnbull & Asser, where HRH Prince Charles has his PJs made. For the finest in men's tailoring, don't miss Savile Row (between Regent St and New Bond St). Both the narrow streets of the Soho and Covent Garden area are great shopping for hip fashion (old and new), local food, books (old and new), musical instruments and palm and crystal-ball readings.
Knightsbridge and Chelsea
Knightsbridge is the home of Harrods, and nearby Sloane Street is crowded with fashionable designer shops. Wander along Brompton Road (toward the Victoria and Albert Museum) to Beauchamp Place and Cheval Place: this area is the haunt of young British aristocrats (known in London as 'Sloane Rangers') who typically shop here for the 'season.'  Further along is Brompton Cross – another chic area for designer shops, Walton Street – a tiny street specialising in non-essential luxury goods, and King's Road – forever a symbol of the Swinging '60s, now home to a collection of markets, indoor stands, stalls and booths located together within various buildings and selling everything from antiques to 60s hippy-beads.
Kensington, Notting Hill and Bayswater
For anything short, black and tight-fitting, head to Kensington High Street.  Then move on to Kensington Church Street, one of London's main shopping streets, for everything from Impressionist paintings to antique furniture.
Carnaby Street
For some of the trendiest world fashions, wander around the boutiques of Carnaby Street and offshoot streets such as Foubert's Place, Kingly Street and Marlborough Court.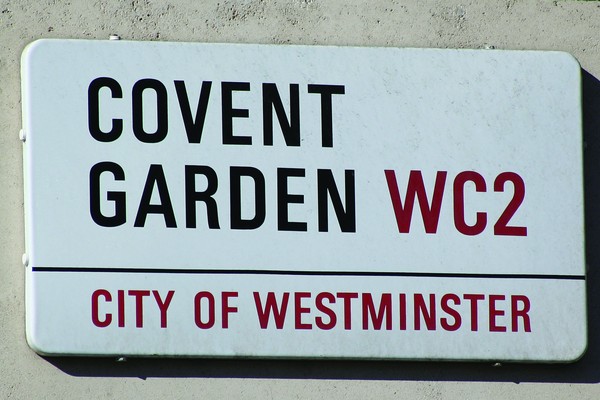 Covent Garden Market
Arguably England's most famous market, Covent Garden has several different markets every day of the week, offering a huge array of goods, both old and new. Browse handmade items and antiques, glassware and ceramics, jewellery, leather goods, toys and clothes. Open from 10am (Sunday 11am) until 6pm every day. Pop into the indoor market section, located in a restored hall, to browse the speciality shops selling fashions and herbs, gifts and toys, books and cigars.
Greenwich
Head to the flea and craft markets in the royal city of Greenwich for some of London's best Saturday and Sunday shopping. Take the tube or, better still, float downstream past the Tower of London on a half-hour boat ride from Charing Cross or Westminster Pier. Once there, explore several antique stalls as well as those catering to lovers of books, crafts and lots of old junk.
Looking for more information on  Cheap flights to London or other UK and Europe Deals contact a Flight Centre travel expert – 135 stores nationwide. Phone 0800 24 35 44
Other Travel Articles You Might Like...