Mon, 17/09/2012 - 6:35pm
Gold Coast holidays offer visitors everything from sun, surf & sand to discount shopping and theme parks. Paula Reweti from our West Coast store recently travelled to the Gold Coast and shares her top sightseeing tips with us.
 Currumbin Wildlife Sanctuary with "Yanguwah" evening
I was pleasantly surprised with Currumbin! The park was great and I would definitely return on my next visit.  We arrived just before 3pm to do the high ropes course, which I loved doing and is excellent value as part of the admission price.  The wildlife throughout the park was varied and any kid would love it...There are also lots of close up experiences with the animals, such as Koalas and Kangaroos.
The Yanguwah evening was a highlight for me. Culturally very interesting and entertaining. The food was delicious and for people coming along to the evening who haven't been to the Park first, you still get to experience the Wildlife with a night tour and Koala photo op.
I'd definitely recommend this attraction to anyone visiting the Gold Coast.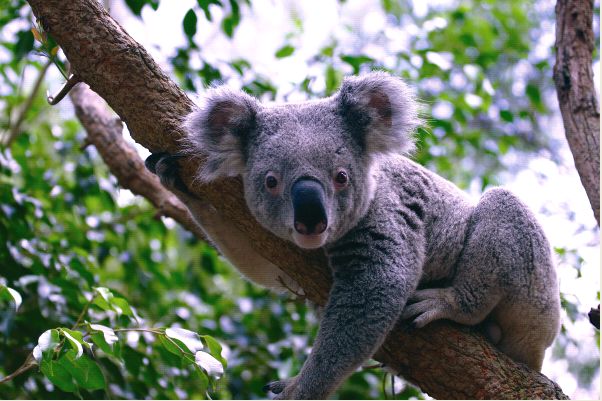 Dreamworld/Whitewater World
These theme parks are great fun and a must for families travelling to the Gold Coast!  Whitewater World was loads of fun with lots of rides, which are suitable for all age groups. There are also high adrenaline, slightly scary rides for the big kids, which were great to do.
Tip: Whitwater World has quite a few lockers available (for a fee) to keep your personal belongings safe, but you would need to be there early during school holidays/summer weekends to ensure you got one. There were also Cabanas to hire out for the day and these were located right by the open water/wave pool.
Dreamworld has some amazing rides and is a perfect day out with the kids. There are special kid zones throughout the park, plus a wildlife sanctuary that is pretty impressive.
There are quite a few food areas throughout the two parks, but mostly fast food. It's also very easy to go between the 2 parks if you have the ticket that allows it.
Skypoint
Skypoint is easy to find being the highest building on the Gold Coast and there is plenty of side street parking.  The lift experience to get to the top was cool with a TV screen in the roof of the lift showing the ride up.
The views themselves were gorgeous and on a clear day you would be able to see for miles. Lots of info photo boards around the room and plenty of space for people to walk around and enjoy the view.
There is also a handy bar and lounge area at the top!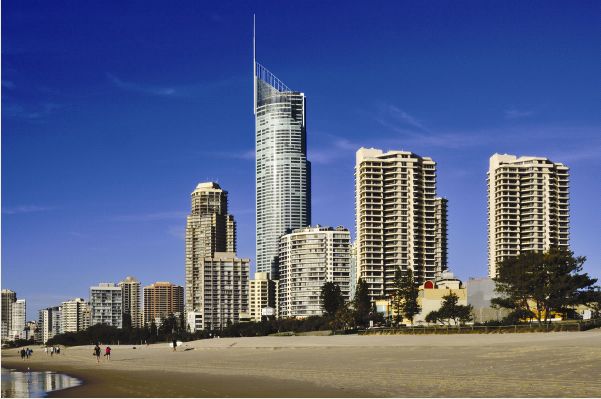 Paradise Jet boating
A lot of fun! Informative trip with the jet boat driver having good local knowledge with the areas you visit, especially at the Sovereign Islands.
Pacific Fair
Great shopping, decent sized indoor/outdoor mall in central Broadbeach area. Good sized Coles supermarket also and ample parking.
Draculas Cabaret 
I really enjoyed the Draculas experience!  Before the show you have a chance to buy a drink in the lounge area, which has been done up amazingly and is so cool!  The show itself was well done with good special effects and the performers were funny and welcoming to all nationalities in the audience.
The food was pretty decent and the wait staff where very entertaining and good to have a laugh with.  It was really funny at half time during the show that video footage of the ghost train comes up for everyone to see. Lots of laughs.
Need more information on Australia Holidays or cheap Flights to Australia? Contact Paula Reweti from our West Coast store or contact a Flight Centre travel expert – 135 stores nationwide. Phone 0800 24 35 44  
Other Travel Articles You Might Like...