Mon, 08/10/2012 - 6:49pm
With so much entertainment provided by theme parks the world over, there's no doubt about the fact that theme park holidays are a great way for everyone, no matter their age, to have a great day out.
Today's theme parks are not just about rollercoaster rides, many have a wide variety of entertainment guaranteed to please everyone.  And, let's face it - this type of holiday isn't just for kids. When you're planning your next holiday, here's a list of our favourites around the globe.
1. Disneyland, California + Walt Disney World, Orlando
Now bigger and more magical than ever, featuring Disney's California Adventure Park and Disneyland Park, plus dining, entertainment and shopping at the Downtown Disney District. With more to see and do here than ever before, Disneyland Resort is truly the holiday where dreams come true. Walt Disney World Resort covers a vast area of 122 square kilometres – experience a world as big as your imagination and create memories to last a lifetime.
The Magic Kingdom in Orlando features a host of 'must-experience' rides including the Pirates of the Caribbean ride where you can join Captain Jack Sparrow's crew and set sail on a boisterous journey of discovery. There are so many options to choose from you'll need at least five days to a week to completely explore the Magic Kingdom.
2. Universal Studios, Hollywood and Orlando
Go behind the scenes and on the sets where movies are made. See thrilling rides, shows and attractions that bring movie action to life.  Enter the Wizarding World of Harry Potter where you can pass through the towering castle gates of Hogwarts. Visit the shops in Hogsmeade, enjoy the flight of the Hippogriff and the Dragon Challenge. At Ollivanders' you can step inside this small, dusty shop and choose from the full array of wands or purchase a replica of Harry's wand. Or pop into Zonko's Joke Shop and buy a sneakoscope or some nosebleed nougat.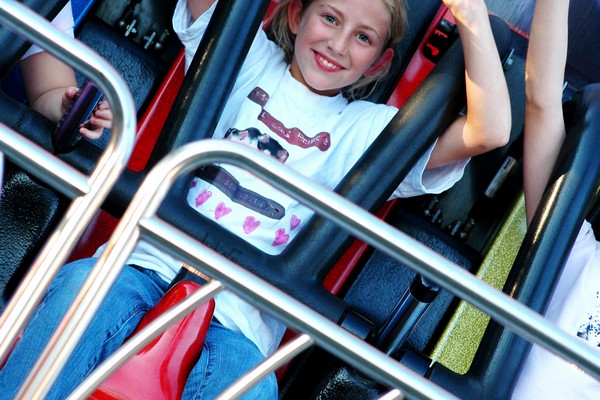 3. Ferrari World – Abu Dhabi
This is the largest indoor theme park in the world and opened its doors earlier this year. Designed to make every Ferrari fanatic's dreams come true this exceptional theme park has a multitude of activities, including a rollercoaster that simulates the g-forces racing car drivers experience. But it's not only for the big boys, even little racers can experience the thrill of F1. At the Junior Training Camp children can play in the waterless carwash, pilot remote cars, peddle their own Ferraris and become a custom constructor.
4. Hong Kong Disneyland Park
 Discover a magical kingdom of thrilling adventures, storybook journeys and much loved Disney characters. Stay amid the magic in two enchanting hotels offering unique shopping, imaginative dining and family recreation, all delivered with the style and service for which Disney is renowned. Visit Adventure Land, Tomorrow Land, Fantasy Land and Main Street USA when entering this wonderful world of magic and fun. Hong Kong Disney has a Toy Story area where guests feel as small as the size of a toy and can play in Andy's Backyard.
5. Sea World Resort and Water Park, Gold Coast, Australia
Experience a whole world of amazing rides, shows and attractions. The waterpark boasts rides like the Mammoth Plunge waterslide and the aquatic adventure playground of Buccaneer Bay. More than just a theme park, Sea World is committed to educating guests about the marine environment and playing an active role in Australia marine research and rescue.
6. Kennedy Space Centre
At Kennedy Space Center Visitor Complex, you get the unique chance to tour – up close – NASA's launch and landing facilities. Experience interactive simulators, live shows and jaw-dropping encounters with massive rockets, as well as have the opportunity to meet a real member of NASA's Astronaut Corps.
7. Kidzania, Dubai
Theme parks are the pride of Dubai and Kidzania, in the Dubai Mall, is one of the best.  This safe and interactive edutainment centre shows children how to lead independent lives and to understand the world of grown-ups better. At Kidzania children can learn how to fly an aeroplane, get their 'drivers' licence, be part of the fire brigade and star in their own theatrical production.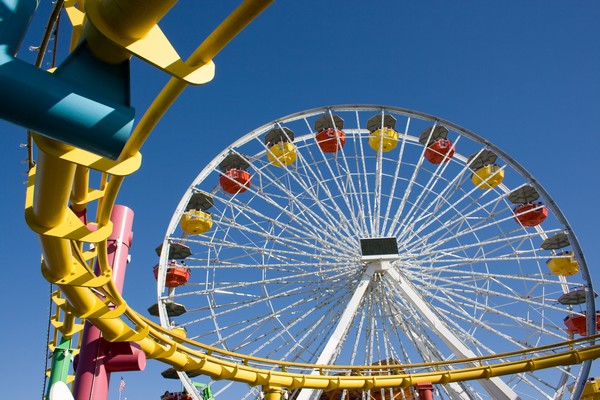 8. Alton Towers, United Kingdom
Twist and turn, loop and swoop, speed and soar at Britain's premier theme park. Hurtle at terrifying speeds, dip and dive upside down, feel the adrenalin rushing. Alton Towers is the United Kingdom's most popular theme park and offers rides like Nemesis, Oblivion and Th13teen. Th13teen is based on the discovery of an unearthed, ancient burial site in an area of unexplored woodland know as the Dark Forest. Venture deep into the forest and face unknown horrors. Also look out for the magical and fun rides like the Wobble World and the incredible Charlie and the Chocolate Factory ride. The theme park is open from March through to November every year.
9. Tivoli Gardens, Copenhagen
The Tivoli Gardens in Copenhagen, Denmark are said to be the oldest amusement park that has survived intact to the present. It opened in August 1843 and was said to have been the place that inspired Walt Disney to build Disneyland. This park combines incredible gardens with unforgettable attractions. It is "the seventh most visited park in the world" - pretty incredible, especially considering it is open only five months of the year.  The park offers the world's oldest operating rollercoaster. Don't forget to see Tivoli at night, where the park features over 110,000 bulbs strung through the garden. Tivoli also owns its own firework factory and pyrotechnic designer that closes the park every night.
10. Gold Reef City, Johannesburg
South Africa has a number of exciting theme parks. There's Ratanga Junction in Cape Town and Ushaka Marine World in Durban. Gold Reef City in Johannesburg has a plethora of fun rides, exciting experiences and more. From the skyline, the Giant Wheel, Anaconda and Tower of Terror will beckon; join the young at heart and test-drive these or any of the more than thirty adrenaline-boosting rides.
Looking for more information on theme parks around the world and Cheap flights?  Contact a Flight Centre NZ  travel expert - 135 stores nationwide. Phone 0800 24 35 44
Other Travel Articles You Might Like...